Kitting-out a low-cost office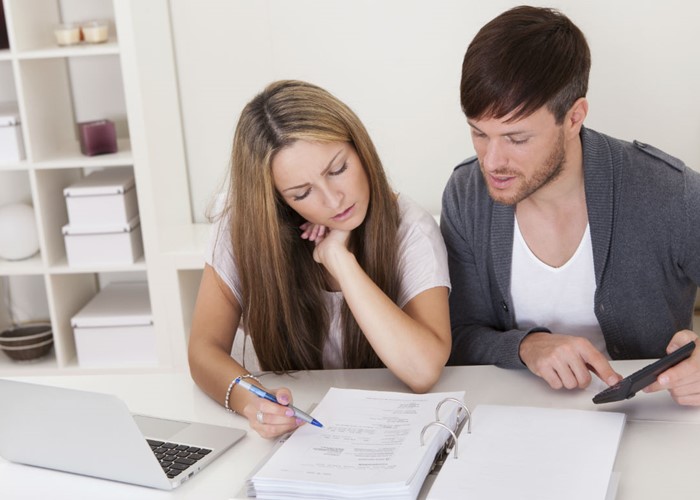 When setting up a home-based office, it's all too easy to waste hundreds of pounds, warns Malcolm Wheatley.
According to official statistics, plenty of people end up starting their own business during a recession -- often, although not always, as a result of losing their job.
But many of these people then waste money when setting up their new (usually home-based) offices, by lashing out on expensive kit. The simple message: you don't need to. Cheaper -- and even free -- alternatives are readily available.
A common mistake? Applying the same sort of standards that apply when working in the corporate environment.
Think basic
Pretty obviously, you'll need a chair, a desk, and some sort of filing cabinet. And equally obviously, on-line catalogue-based companies such as Viking Direct have plenty to offer.
But they wouldn't be my first choice when setting up a home office. Instead, I'd scour the second-hand adverts in the local paper, visit our local recycling centre, check out the local branch of Freecycle, and log onto sites like Gumtree.
A case in point: a year or so back, our local paper yielded two solid oak office desks, amply equipped with drawers, for under £50 each. Another desk came free, from someone keen to get rid of it.
A chair to match? Well, that's the point. I'm happy to report that none of the chairs match -- but all were sourced either for free, or for a nominal £5 or so. A filing cabinet? Most cities have places selling surplus office equipment, so try here first. Second-hand filing cabinets may be slightly awkward to transport -- but are much, much cheaper than buying new.
IT hardware
When buying IT equipment, the temptation is to persuade yourself that you need 'the best', rather than something that's perfectly adequate for the job.
Agreed, computers are nowhere near as expensive as they used to be, but that's no reason to waste money on them. For basic office-type tasks, a middle of the road machine will do fine, and the good news is that they're readily available second-hand.
The obvious place to start is eBay, but my first port of call would be a local IT repair and service business. Most towns these days have a couple of these, and many sell second-hand equipment from businesses or individuals who have upgraded. There are real bargains to be had: expect to pay around £100 for a decent ex-corporate machine with a reasonable amount of memory and disk space. £150 should get you something that is virtually current specification, as well as a warranty.
You'll need a printer. Here, I definitely find eBay to be a good bet. There are specialist businesses out there which acquire job lots of off-lease printers from large corporates, which they then test, refurbish and sell on. Usually, the printers in question are high-end models from manufacturers such as Hewlett-Packard, with low page counts. The cost? £50 or so, plus shipping. And remember, we're talking high-end laser printing here, not ink jet models.
One final tip: don't buy a photocopier. With a computer and a laser printer, you'll just need a scanner in order to be able scan sheets of paper and output them to the printer. Most scanners come with software to do just that. Is the quality as good as you'd see in an office environment? No -- but for most purposes, it doesn't need to be.
Software
For most purposes, there's a huge amount of free software around. Microsoft Office may be the default option in the corporate world, but packages like Open Office are fast gaining favour. Open Office is free, and for most purposes can do exactly what Microsoft's pricey equivalent does.
Anti-virus software, PDF-creating software, e-mail software... in short there are free equivalents for just about everything that's in use in the corporate world. A personal favourite: BullZip, which creates PDF files of documents.
If you have to have paid-for software, eBay again comes up trumps, although Amazon is well worth checking out as well. I've bought copies of Microsoft Office for tens of pounds -- a substantial saving.
A final tip: before buying a computer, take a look at the free Linux operating system, especially if you plan on using Open Office. Ubuntu Linux is easy to install, and already comes bundled with Open Office. Best of all, it runs on a lower horsepower computer than the Windows equivalent -- saving you even more money.
Stationery and consumables
You'll certainly need stationary supplies and IT consumables. Outlets such as Staples are certainly cheaper than the High Street, although I find that on-line catalogue sites such as Viking offer good value. And again, bargains are to be had on eBay. But also keep an eye on retailers like Lidl where low-cost supplies of basic necessities can periodically be found.
The best advice: keep things simple -- so you don't need much stationery in the first place -- and stock up when the stuff you do buy is on sale.
Be the first to comment
Do you want to comment on this article? You need to be signed in for this feature