How to complain when things go wrong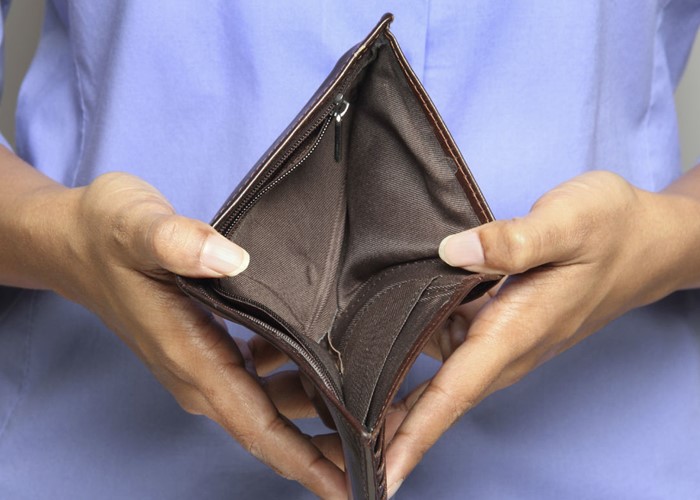 If you feel a financial company has treated you unfairly, don't stand for it. Follow our complete guide on how to complain.
'You' versus 'Giant High Street Bank' might look like a pretty daunting prospect, but don't let that deter from complaining if you feel you've been treated badly. (As you often are!)
Thankfully, most financial companies have a robust complaints procedure in place. But there's a right way to do things which should improve your chances of redress.
In this article, I'll explain each step of the complaints process, to make sure your grievance is taken seriously. But, before we get into that, a word of warning: beware of rip-off claims management firms. You don't need to pay someone else for the privilege of complaining on your behalf. You're more than capable of doing it yourself. Here's how...
Step 1 - Don't delay!
Complain as soon as you realise there's a problem. Some complaints have time limits, and you don't want to miss your opportunity simply because you raised the issue too late.
The very first thing you need to do is complain directly to the company in question. They must be given a reasonable opportunity to deal with the problem, and put things right. You should only take things further if you're unhappy with their decision.
In the first instance, ask to speak to the person you dealt with originally - or their superior - if possible. If they're unable to resolve the problem ask for details of their complaints procedure, and find out who will be dealing with your complaint.
Step 2 - Put it in writing
It's a good idea to put your complaint in writing. Take some time to get your thoughts straight, and don't contradict yourself. Keep things simple and stick to the point. Present the details in a logical order, explain why you're dissatisfied, and tell the company what you would like them to do to rectify the situation.
Don't forget to include the basics such as your account or policy number, and send in any relevant documentation which helps to make your point.
If you prefer to make your complaint by phone, keep a record of who you spoke to and the date and time of the conversation. Calls are often recorded which may help your case later on. Remember to stay calm and be polite!
Keep a record of progress and any correspondence you receive as this may help to back up your complaint further down the line.
You must allow a reasonable amount of time for the company to investigate your complaint. If you're unhappy with their eventual decision, write another letter to explain why. Tell them you will take your complaint further by contacting the Financial Ombudsman Service.
Step 3 - Financial Ombudsman Service
The Financial Ombudsman Service is an independent body which aims to settle disputes between customers and financial companies. The free service deals with complaints in the following areas:
Banking
Savings and investments
Mortgages
Insurance
Pensions
Credit cards and store cards
Loans and credit
Hire purchase and pawn broking
Stocks, shares, unit trusts and bonds
Financial advice
The Ombudsman aims to resolve most complaints within six to nine months, although the timescale largely depends on the complexity of the case. Where it's necessary for a complaint to go through the full appeals process, it could take longer to reach a conclusion.
The Financial Ombudsman Service deals with a wide range of complaints, but here are some of the most common issues:
Payment Protection Insurance (PPI) complaints
PPI is a policy which protects you if you become ill, suffer an accident or lose your job, and you're unable to meet your repayments on a credit agreement such as a loan, credit card or mortgage.
So, what are people complaining about?
There are three mains areas which cause policyholders to complain. First, when a claim has been made under a PPI policy but the insurer has been rejected it. This is often caused by exclusions in the small print which the policyholders wasn't aware of.
The second cause for complaints is mis-selling. The policyholder might feel they were sold a policy they didn't actually want, or they didn't fully understand.
And third, disputes over premiums where the policyholder has paid for PPI upfront with a single premium, but they believe a refund is due because the loan is paid off early.
Bank charges complaints
There have been many complaints lodged by current account customers about unfair bank charges, and specifically unauthorised overdraft charges.
At the moment these complaints are on hold while the Ombudsman waits for certain legal decisions to be made. The regulator, the Financial Services Authority, has allowed banks to suspend work on complaints until the legal position is clear. In the meantime you can still lodge your complaint with your bank or building society, but unfortunately if you take your case to the Ombudsman, they won't be able to review your case right away.
Mortgage endowment complaints
Be particularly careful over these complaints, because there are strict time bars. If you miss the final date when you can put in a complaint, it will be too late to do anything.
The Ombudsman will ask you to complete a specific questionnaire about your mortgage, in addition to the standard complaint form.
Remember, compensation may be available if you were mis-sold the policy. Complaints regarding the performance of the endowment alone are unlikely to lead to redress.
Step 4 - Appeal the decision
The Ombudsman's decision is final. But if you're still not happy with the outcome, you can take your complaint to the courts. This is likely to involve legal fees, however, whereas taking your case to the Ombudsman will be entirely free.
More: Let's get more data on financial complaints | Got a complaint? Avoid this rip-off
Be the first to comment
Do you want to comment on this article? You need to be signed in for this feature