Ryanair costs more than British Airways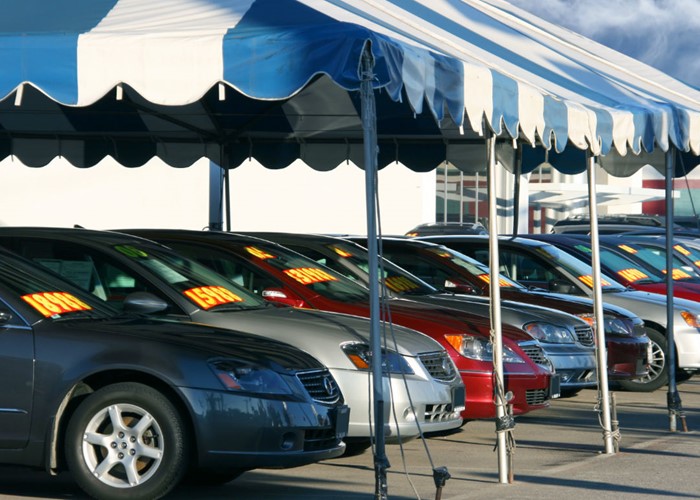 The price may look cheap but with hidden baggage charges and other fees, budget airline flights can end up costing far more than you bargained for! Alison Hunt compares the price of a flight to Venice on Ryanair and British Airways.
With the credit crunch taking its toll we're all taking our finances more seriously and trying to get the best value for money that we can. Which is why the recently advertised £1 flights have been so exciting. After all, how brilliant would it to be to fly to foreign shores for just a humble quid?
Or is this too good to be true? Can airlines really afford to let us fly so cheaply or do they simply make their money back in sneaky charges elsewhere?
To put it bluntly, are budget flights really worth it?
Budget vs main carrier
I decided to compare a couple of airlines - no-frills giant Ryanair and main carrier British Airways, and finvestigated how much it would cost for two people to travel from London for a long weekend in Venice (9-13 July).
First up: British Airways (BA)
For a start you can choose how to book flights with BA, be it through BA.com itself, travel agents or consolidators. I chose to use the BA.com website.
Flights - For the weekend in question the cheapest flights I could find were £64 per person for the outward journey, and £77 return (both are the Euro Traveller class from Gatwick). The total cost including taxes, fees and charges came to £285.
Next: Ryanair
Ryanair's aim is to become a fully internet-based company, so while you can book flights via its call centre, it's cheaper to do so via its website. And while its £1 flight promotion is now over, I was encouraged to see that it claims to still offer 1 million flights from just £10 (including Venice).
Searching for the dates in question, I found I could book the same weekend trip from London Stansted to Venice Treviso with Ryanair for just £9.99 each way.
Well then, there's no competition - that's £240 cheaper! Or is it?
Let's take a closer look
Unfortunately, things are not so simple. You'll have to work your way through Ryanair's minefield of fees and charges before you can see your true flight price.
Taxes, charges and checking-in fee
For a start that budget-busting £9.99 flight price does not include taxes and charges.
Next, as Ryanair is planning to phase out airport check-ins by October, you'll need to check in online before you board your flight - which is fine. But then you discover they actually charge you a checking-in fee to do so - a scandalous £5 per person.
And don't think you can avoid the charge by sweet-talking staff at the airport - turn up without your boarding card and you'll be fined a whopping £40!
What's more, the same goes for your return journey - so the last day of your holiday could be spent desperately trying to hunt down an internet cafe with a working printer.
So booking the flights above including the taxes, charges and £20 checking-in fee would actually cost £157.06. And we haven't even looked at baggage yet.
Baggage
BA passengers can check one piece of luggage weighing up to 23kg into the hold. An additional two pieces of hand luggage can be carried on board.
If you fancy carrying a similar load with Ryanair be prepared for some baffling charges. Passengers can pre-book up to three items of luggage, which are charged at £10 for the first piece (£20 if booked at the airport) and £20 each for the other two, each way.
But the combined weight of all three must be no more than a measly 15kg. To match BA's standard 23kg allowance you'll pay a shocking excess baggage fee of £15 per kg on the extra!
Sports Equipment
If you're planning to play any sports, watch out - Ryanair will charge you £30 for each pre-booked piece of equipment - £40 if you book it in at the airport.
Credit card charges
You also need to think about how you pay. Payments via any debit card are free with BA; should you pay with a credit card you'll be charged a £4.50 fee, per ticket. However, unless you have a Visa Electron debit card, Ryanair will charge a £5 payment handling fee per person, per flight.
Transfers
While the BA flight lands at Venice's Marco Polo airport, which is close to the city centre, Ryanair flights arrive at Treviso airport - approximately an hour from Venice itself via the airport coach (and with a 10€+ charge per person, each way).
Incidentals
And of course, while passengers can sit together in assigned seats with BA and are provided with free food and drink, fly with Ryanair and you'll have to deal with the boarding-bunfight and shocking sandwich prices, should you forget to stock up on snacks at the airport.
So how much could it really cost with Ryanair?
So, comparing like for like, if you were to fly with Ryanair (£157.06), check into the hold just one piece of luggage (£20 in fees, both ways) weighing 23kg (another £120 due to the expensive restrictions Ryanair places on heavy luggage), pay by non-VISA Electron debit card (£20) and spend £8 each on sandwiches and drinks on each flight (£32) you could be looking at a grand total of £349.06 - £64 more than BA. Eek!
Whatever happened to that lovely, £9.99 one-way flight we liked so much?
How to cut the costs
Well, we can trim the costs back of course. Bring as little luggage as possible and either check it in beforehand or carry it onboard yourself (you could even consider posting essential items out to yourself!). Stock up on food and drink at the supermarket before you fly and you'll save a packet.
Also, try and book during a promotional period. Ryanair claims that the check-in fee, for example, was waived for those who booked the recently offered £1 flights, which saves a hefty sum.
But all in all, it pays to read the small print before believing any budget airline's hype as flights are rarely as cheap as they're made out to be.
Generally speaking if you're happy to travel extremely lightly, travel midweek, bring your own food and drink, have no choice in where you sit and have no problem arriving at an airport miles from where you wanted to be, budget flights are great. But it's often worth just checking how much it would cost to travel by a main carrier - you may just be surprised.
More: What you are entitled to when your airline messes up |The best and worst Airmiles deals
Compare travel insurance at lovemoney.com
Be the first to comment
Do you want to comment on this article? You need to be signed in for this feature