Get the cheapest energy tariff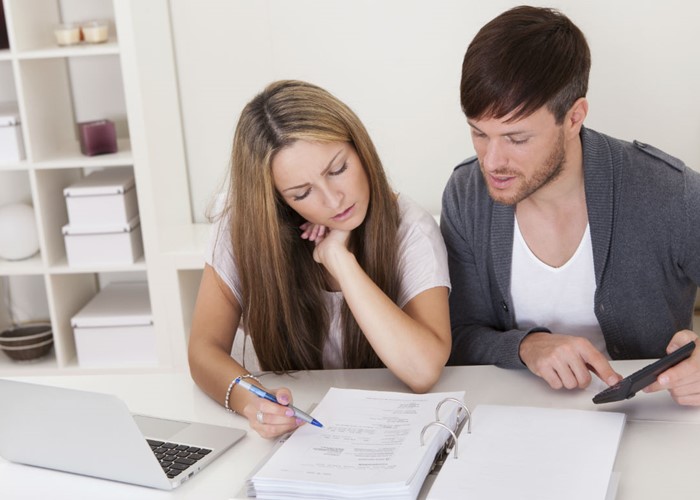 Shocked by your last energy bill? Find out which tariffs are the cheapest to switch to right now.
As I predicted would happen in Extremely cheap fixed-energy tariff! E.ON's fixed tariff has already stopped taking new customers. It was the cheapest tariff in many areas.
Considering the huge general trend upward in prices, and considering that cheapest tariffs have not got cheaper this year - despite a flurry of high-publicity press announcements - it's quite extraordinary that the least expensive tariff this year was, in the end, a fixed deal. (Read Recent energy-price reductions were a sham for more on why tariffs haven't actually got cheaper.)
It was a fixed tariff that I tipped last year too, when other commentators were saying 'Don't switch'. It ended up being the cheapest over the following 12 months. I hope this E.ON tariff takes the top spot as well, but even if it doesn't I'm convinced it will remain amongst the cheapest over the next year.
The best of the fixed tariffs still available
At the moment, there are no outstanding fixes that I can see, but EDF Energy's Annual Fix version 2 is worth considering, provided in your own comparison it's no more than, say, 10% more expensive than the cheapest tariff available.
If that applies to you and you take out this tariff, your bill this summer probably won't be much higher than anyone on the cheapest variable tariff, because most of you are unlikely to spend a lot whilst your heating is off. By winter, though, you could be happy you chose this fix, as the suppliers may yet again increase prices in autumn to profit from your high cold-weather usage. This tariff is fixed till the end of the cold-weather period: 31 March 2010.
I've checked just a few postcodes for fixed tariffs, so you should enter your own details to see if any fixed deals come out well for you. Remember that fixed tariffs tend to tie you in for the duration.
The cheapest variable tariffs
E.ON has replaced the price fix with a new version of its cheapest variable tariff, the EnergyOnline Extra Saver v. 14. Here's how it stands, using a Farnborough post code:
Low usage: 8th cheapest
Medium usage: 2nd cheapest
High usage: 1st cheapest
In my tests, E.ON's quote for high-energy users was £1,390 a year, making it the cheapest. The next best was British Gas's Websaver 3 tariff at £1,419 a year. So, we finally have the first real change this year in the cheapest variable tariffs, albeit for high users only, and just to the tune of £29. The standard definition of high users are those using 4,950KWhs of electricity per year and 28,000KWhs of gas.
To put it in perspective, the average standard tariff for the big six costs £1,585 for high users in this area. If you don't pay by direct debit then it's even higher. Put another way, standard tariffs are £195 more expensive than the cheapest. That's a significant premium to pay each year, and you'll be paying it if you've never switched at your current property.
Small print in home-energy contracts
Small print is becoming more important, because energy companies are increasingly tinkering with discounts, exit fees and rewards.
Let me tell you a little about the small print for the two tariffs that have shown up cheapest in the majority of my many tests this year, plus also for the newcomer I just mentioned, E.ON's Extra Saver v 14*. I'm assuming you're dual-fuel customers and not prepayment-meter customers, in order to cover the majority of you:
British Gas WebSaver 3
Guaranteed to be at least 6% cheaper than British Gas's standard tariff till 01/08/2010. This is not a useful guarantee, as the cheapest tariffs are roughly 15% cheaper in my tests. However, at present this tariff is around 12.5% cheaper in most of my tests.
You get discounts up to £75pa, depending on your usage, plus an additional dual-fuel discount of £15. If you cancel before 01/12/2009 you'll be charged a £60 exit fee and will lose your dual fuel discount. If you move home the exit fee is waived.
E.ON EnergyOnline Extra Saver v 14
There's no penalty for switching and the 14.7% discount is pro-rata'd when you leave. You get no discount in your final bill when you announce you're leaving. The discount stops on 01/09/2010, so you will certainly want to look at prices again before then.
Tesco Clubcard holders get 1 point per £2 spent on energy, but that doesn't mean you should leave everything on standby to build up your points!
Npower Web 15
Total discounts of £105 are payable after a complete year with Npower and you get nothing if you switch early.
Read it yourself!
It's easy to see all the small print for yourself when you get to the results page in lovemoney.com's energy comparison tool. Just click on the 'more details' link in the Tariff column to get a clear explanation. You can even at the same time read the entire small print, before you click through to buy. If you buy through lovemoney.com, you'll pay the same price or cheaper than going direct for all tariffs.
*Small-print details taken from Xelector data.
> Compare prices properly using the most accurate comparison service on the Web. Read how in Are small energy companies cheaper?
> Compare gas and electricity prices through lovemoney.com
Be the first to comment
Do you want to comment on this article? You need to be signed in for this feature