Three cheap ways to borrow money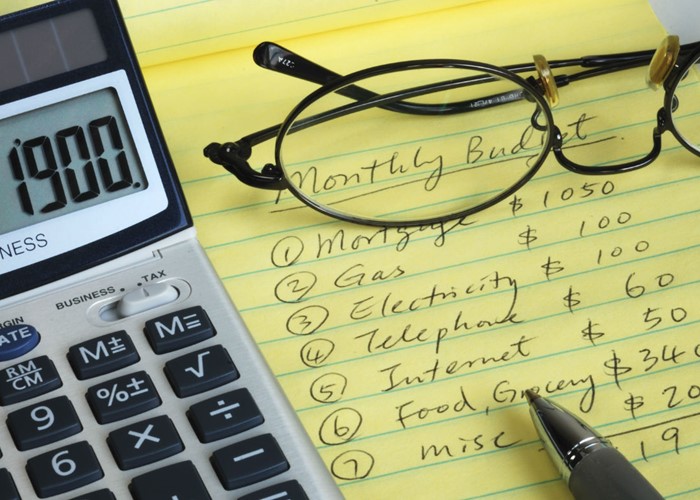 Szu Ping Chan rounds up some of the best loans on offer, and some creative alternatives...
When you think about the best ways to blitz your debts, getting a loan probably isn't top of your list, and you're more likely to think of a 0% credit card or overdraft.
Banks and loan providers are still feeling jittery from the credit crunch, and even though the base rate has dropped dramatically over the past six months, there's only one way rates are going - and that's up.
Earlier this month, Moneyfacts reported an average jump of 44% in the cost of an unsecured loan within the space of just two years.
According to Moneyfacts, in May 2007 a customer would have paid £664 interest on a £5,000 loan over a three year term. Now, that same customer would have to fork out £957 in interest payments.
Thankfully, other cheap ways of borrowing have come to our rescue, and the rise of the 0% balance transfer card has led many to dismiss traditional methods of borrowing in favour of 'tarting' their debts from card to card.
As we've shown in the past, moving between 0% deals will save you a packet. However, tart too much, and it could have a lasting negative impact on your credit record.
Get a low rate for life
One solution to this dilemma is to get a lifetime balance transfer card.
Unlike standard balance transfer cards, you won't usually have to pay a fee to shift your debts, and the rate will stay low until your balance is paid off.
Lifetime balance transfer cards are also starting to give loans a run for their money in terms of rates, so they could provide a better long-term solution to eroding those debts.
For example, the Barclaycard Platinum credit card offers a rate of 6.3% on balance transfers. Using a credit card calculator if you made a flat payment £150 a month, you'd pay £460.90 in interest with Barclaycard Platinum, compared to £609.52 in interest with the cheapest loan available (7.9% APR) over the same period.
However, the card's juicy rate only lasts three years. If you think you'll need longer to pay off your debt, Barclaycard comes up trumps again with its Simplicity credit card, which offers a low rate of 6.8% on balance transfers for life.
Bear in mind that both cards require an impeccable credit rating. So if you have missed payments in the past, you may want to think twice before clicking that application form.
Opt for a low-cost loan
Lifetime balance transfer cards can also tempt you into the habit of just paying the minimum each month. In this way, the debt can end up hanging over you for years.
To prevent this from happening, set up a standing order alongside any minimum direct debit payments to ensure that you're getting the maximum out of the card.
Another way to tackle the debt is to opt for a loan. Loans are ideal for when you want to borrow larger amounts your credit card won't stretch to, or simply if you'd prefer to fix your payments. That way, you'll know exactly how much you'll pay each month, and for how long.
Here are the top three loans on offer:
| | | |
| --- | --- | --- |
| Loan provider | APR | Total amount repayable |
| | 7.9% | £12,059.40 |
| Nationwide existing customer personal loan | 7.9% | £12,059.40 |
| Tesco Finance | 7.9% | £12,059.40 |
Based on £10,000 borrowed over five years
As you can see, all three providers offer a rate of 7.9%, although to qualify for the Nationwide and Tesco loans, you'll need to be an existing customer to qualify.
If you don't fancy Sainsbury's, and are not an existing customer of Nationwide or Tesco, your next best option is an AA online personal loan, which carries a slightly higher rate of 8%.
When innovation pays
Another innovative way to borrow is to use Zopa. There are two ways you can apply for a loan on the site.
You could go down the traditional route, where Zopa will credit score you and offer you a loan according to how good it thinks your credit rating is.
Your other option is to join Zopa Listings, where you can 'sell yourself' and the reasons why you need the funds in an eBay style auction, in the hope that the good Zopa community will offer you a good rate.
Once you've got enough offers, the rates offered by lenders are averaged, and you can decide whether you want to accept the interest rate on offer or not.
Loans and lifetime balance transfer cards aren't for everyone, and you'll also have to bear in mind other factors such as the rate you'll actually be offered on the loan, plus the idea of tactical applications.
However, if you're sick of transferring balances onto credit cards, a long-term debt buster like a loan could provide an easier solution - and enable you to demolish those debts once and for all...
Compare loans and credit cards at lovemoney.com
More: Ditch your debit card | How much do you love Marks and Spencer? | Top card for holidays has a big catch
Be the first to comment
Do you want to comment on this article? You need to be signed in for this feature