The best and worst air-miles deals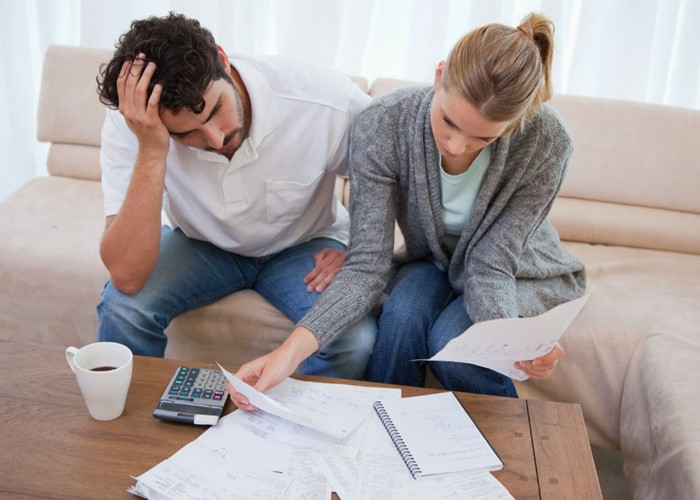 We all like the idea of jetting off into the sun for nothing, but which air-miles schemes are worth joining, and which should you steer well clear of?
We Brits like our loyalty schemes. I for one have a purse filled with all manner of plastic and points vouchers to help me save money.
One of the most popular rewards to collect is 'miles' towards free or subsidised flights. And, as more providers jump on the air-miles bandwagon, it couldn't be easier to start.
So, which are the best schemes around, and which should you avoid?
The best air-miles scheme
Airmiles - the original scheme, with a capital 'A' - is the best known, and in my opinion, is still the best out there.
However, Airmiles has had a rough ride recently, and new rules now mean if you don't earn at least one mile within a two year period, you'll lose them all.
Thankfully, there are loads of ways you can rack up miles, including high street retailers like Tesco and Shell, and online power powerhouses such as eBay and Play.com.
Bonus miles are also up for grabs. Currently, The Times will give you 750 miles if you subscribe to the Times and Sunday Times.
You can also clock up miles on your everyday spend. Lloyds TSB is offering a free 1,500 Airmiles voucher when you take out and spend at least £10 on its Airmiles Duo credit card. This is enough for two return flights to Paris or Amsterdam.
With so many companies giving Airmiles away, they can quickly add up. But for me the best thing about this scheme is that, unlike most reward schemes, Airmiles does not charge taxes, fees and charges on top of any points you redeem.
With taxes and fees making up the bulk of the modern airfare, this can make a significant difference to the savings you'll make. Plus, if you don't have enough miles, you can always top them up with a bit of extra cash
So, Airmiles remains top of the air-miles schemes league table - but what about the rest?
The worst air-miles schemes
One scheme which may particularly entice the more seasoned travellers among you is Premium airmiles credit cards.
Both Virgin Atlantic and British Airways offer premium versions of their airmiles credit cards, and, for annual fees of £115 and £150 respectively, will load you up with an enhanced level of airmiles.
Let's take a look at the Virgin Altantic scheme. You get 2 airmiles for every £1 you spend, plus a 6,000 mile bonus for your first trip. But how does this work in practice?
Say, for example, you wanted to go to New York in September. It would cost you 25,000 miles. Normally, you'd have to spend £12,500 on the card to get the 25,000 miles required, but because of the bonus, if it's your first trip, you'd only need to spend £9,500 to earn the required number of miles.
But unlike the Airmiles scheme, you'll have to fork out for fees and charges. So on top of the thousands you have to spend on the card, you'd also then have to pay £185.50 in taxes and fees.
This makes collecting miles far less worthwhile. For example. I conducted a general search for the same flight on a full-fare basis and it cost £312.90.
That means, in this case, you'd only save £127.40 on the price of a normal flight. And, when you add on the annual £115 fee of the Virgin Atlantic Black credit card, the saving is reduced to just £12.40.
In fairness to Virgin, if you wanted to visit the Big Apple during peak season in the summer when fares tend to be at their highest, your miles could be worth more, as the same flight to New York in August would cost an ordinary punter £519.90, saving you £219.40 overall (including the annual fee).
In other words, using your miles tactically is key to getting the most from them. If you are a frequent flyer, redeem your miles during the summer months when fares tend to be higher, and you'll get more for your money.
Better in pairs
There is also another perk about getting these cards - companion flights. If you fly a lot and have enough airmiles to whisk a loved one away too, both the Virgin and BA Amex credit cards will offer you a fee companion flight if you spend £7,500 and £10,000 respectively in one year on their fee-free reward cards (£15,000 and £20,000 respectively for the standard cards).
With destinations as far flung as Australia and Mauritius on offer, getting two for one on air tickets could prove very tempting.
But unless you are a seriously big spender who flies regularly with the airlines mentioned, it probably won't be worth all the effort.
Even though spending £7,500 or £10,000 is achievable in one year, unless you collect miles from a different source than just your credit card, building up enough miles to go to a decent destination will probably take longer.
And, the longer it takes, the more you'll have to fork out in annual fees, which will inevitably eat into any savings you'll make.
Even if you don't have to fork out an annual fee, be aware of how fees and charges can quickly make what sounds like a good deal into a bad idea.
Ryanair is one of the worst offenders, and though they'll reward you with a free return flight when you spend £250 on its credit card, this doesn't include taxes and fees - and you'll have to fly outside of peak season.
Getting the Ryanair credit card won't even give you grace when it comes to paying those nasty debit and credit card fees, and you'll have to fork out £5 each way for the privilege of using this card.
Still, easyJet's offering is slightly better, and offers a free flight including taxes and fees of up to £40 when you spend £250.
But before you start planning your round the world trip, bear in mind the wider implications, as each credit card application leaves a footprint on your credit record. Too many footprints, and your record could end up looking rather muddy.
Bagging a free flight may be enticing, but remember not fork out for more than you have to. Remember, only consider one of these cards if you pay your balance off in full each month. If you don't, you'll pay loads more in interest than you'll earn in miles.
Personally, I'd stay away from paying a fee, and use your savvy bargain hunting skills to search for a cheaper flight and save. After all, a credit card should reward you, and not the other way around...
More: Slash your supermarket delivery costs! / Get a better broadband deal
Be the first to comment
Do you want to comment on this article? You need to be signed in for this feature