The top cashback websites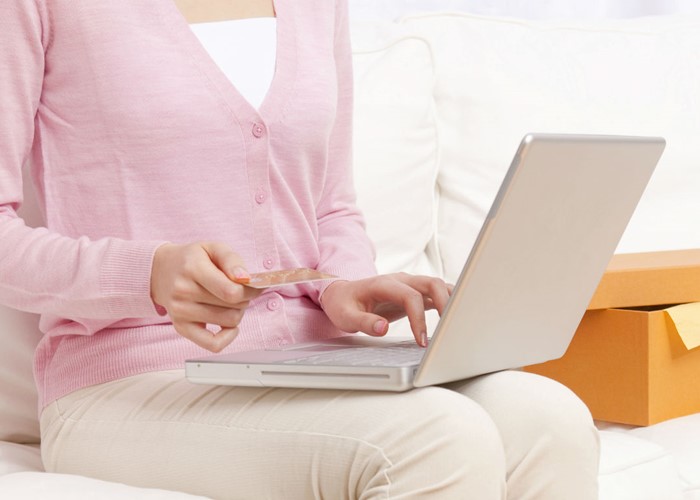 With so many sites offering online shoppers cashback with their purchases, which one is best?
Christmas is coming, so why not earn some extra money from your shopping by using a cashback website?
Every time you buy something from one of these websites you can earn around 3% cashback. Although it doesn't sound like a lot, the money can add up quickly and there are regular special offers to boost the amount you earn.
How do cashback websites work?
There are several cashback websites around. Quidco and Top CashBack are two of the largest. If you buy anything on the internet, through a cashback site, you'll earn a certain amount of money on this.
It works because the retailer in question has paid the cashback website to advertise the company and effectively you're getting the advertising fee which would normally be kept by the company.
Some (or all) of the fee may be passed on to you. If you don't get the full amount there may be an annual membership fee – which is usually taken from your cashback earnings – to pay.
Some sites allow you to build up loyalty points instead which can be traded in for vouchers that can be spent like cash in certain retailers.
The catches?
The major downfall to cashback websites is you don't get the money isntantly. This puts many people off and is the reason they're not as well known as they should be.
Most websites take around a month to pay you the cash as this means they're covered should a customer return something they've bought online or if something goes wrong. However, after this time the money either goes straight to your bank account, or into your cashback account and even though it's not instant it is still a worthwhile saving.
And it's also worth checking the items you're buying on other websites first, as just become something is listed on a cashback site doesn't mean it'll be cheaper.
Are they any good?
Earning around 3% for very little effort seems like a no-brainer to us but it's also important not to spend money just because you earn cashback or points. As there are a few cashback sites it's also worth checking several before you buy something to make sure you're getting the best deal.
It's also worth spending time reading the small print as although a retailer may be promoted as having 10% cashback, this might only be for certain products or services.
The top cashback websites
All of the schemes work in a slightly different way. Let's take a look at a few of those on offer:
One of the biggest sites around with more than 3,300 retailers and 2.4 million users on board, it's our favourite because it makes getting cashback easy and straight forward.
Along with getting cashback on your purchases, it also has a tool bar you can download to your browser so you'll never miss out on cashback and a smartphone app.
What makes Quidco a bit different is the app which lets you 'check in' to a store and earn cashback without actually buying anything. For example, right now the lovemoney team could earn 20p by checking in at Carphone Warehouse, 10p at PC World and 20p at Phones 4U. It doesn't sound like much but it does add up and it's basically free money.
Top offers right now include: 8% cashback from Laura Ashley, 6% cashback at M&S, 15% cashback on hotels at lastminute.com and 20% at the Body Shop.
The only drawback wih Quidco is the annual £5 charge – which is taken from your cashback earnings. This only applied to users with a Premium membership though. If you are a Basic member, you won't pay a penny. However, Premium members benefit from faster paying retailers and an improved customer service. Check out Quidco revamps membership charges for more.
It's free to join Top CashBack and it sits close to Quidco with around 3,500 retailers signed up. Although there isn't much in it, Top Cashback promotes itself as 'the most generous cashback site' and it does seem to pay the highest amount of all the cashback websites and doesn't take any fees.
That said, it has now introduced TopCashback Plus which offers higher rates of cashback but comes with an annual fee. For more read TopCashback launches premium paid-for membership.
Along with all the standard retailers, there are also vouchers to download and free cashback offers available.
Top offers right now include: 10.1% at Debenhams, 10.1% at Gap, 7.07% with Boots and 6.06% at Play.com.
Kidstart is a cashback website aimed at families. By shopping at its retailer partners you can earn up to 20% cashback which is deposited into your Kiddybank account. When you have earned £10, it can be transferred.
However, rather than send it to your own bank account, the point of Kidstart is that you can only earn money for your kids. You must therefore link to your child's savings account or Child Trust Fund (CTF). Anyone can save for your kids using Kidstart (friends, family etc) so the amount earned can build up quite quickly.
Top offers include: up to 1.2% cashback at Waitrose, 2.5% at Asda Direct, 3.5% at Boden, up to 3% at John Lewis and 2% at Marks and Spencers.
Kidstart takes a portion of the referral fees so there's no annual fee.
Although Giveortake only has around 1,000 retailers the cashback offers are competitive. It also has the option for you to choose how you earn money – to be sent directly to you as a cheque, or paid into your bank account.
Before any money can be transferred you need to earn £25 – which unless you use the site regularly could take some time.
There's also a £5 annual fee (which is deducted from the first £25 you earn).
Alternatively, you can choose to donate the money earned to charity. If you choose to "give" rather than "take", you only need to earn £10 before it can be transferred and no annual fee is charged.
Top offers include: 4% cashback at Thorntons, 2.5% at H Samuel and up to 4% at Boots.
How can you get even more cashback?
Anyone who spends money online should consider signing up to a cashback website - there's money to be made, for free. If you want to earn more cash you could sign up to a cashback credit card as this could bag you and extra 5% more cashback on top.
For the latest, take a look at The best cashback credit cards.
Are you a fan of cashback websites and what's your favourite? Let us know in the Comment box below.
This is a classic lovemoney article that is regularly updated

More on shopping
The top loyalty schemes for shoppers
How to save money on your food shopping
Watch free movies legally online
Be the first to comment
Do you want to comment on this article? You need to be signed in for this feature