Why eBay is better than Amazon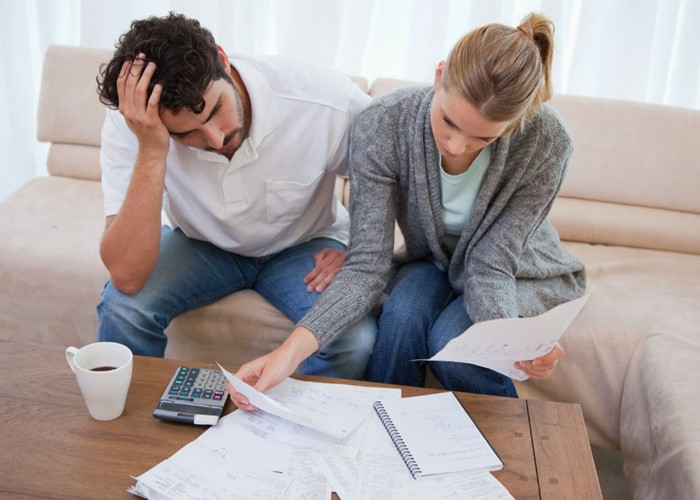 We're all looking for ways to make some extra cash in the credit crunch. So if you want to sell your stuff online, here's a guide to two of the biggest players in the game...
This article is now out of date. For an up to date comparison, please read eBay, Amazon, Play.com: where to sell online for less.
I've recently developed a new addiction: selling stuff on eBay.
I must admit I was a bit of a late bloomer when it came to joining the eBay bandwagon, and though I'd bid on a few things in the past, I'd never sold anything myself.
But, ever since I decided to sell some old ski gear, I've been known to sit glued to my computer screen, obsessively pressing the refresh button to see whether anyone has taken a punt on my green garden shearers...
First steps...
If you want to get selling, it's pretty easy. You pick what you want to sell, jazz it up with a few pictures and bold headings if you want, then decide the minimum amount you're willing to sell it for.
Bidders then have anything from one to ten days to bid on your item, which, you guessed it, goes to the highest bidder.
But selling on eBay has its price. The online auction giant has yet again shaken up its fees, and last month removed part of its tiered fee system for private sellers in favour of a new, flat rate.
To sell an item, you have to pay an insertion fee starting from £0.10 up to £1.30 (except for when the starting price is between £0.01 and £0.99, where there is no insertion fee).
If the item sells, you also pay a final value fee of 10% of the winning bid (up to a maximum fee of £40).
What's more, if you're new to eBay, you have to accept payment by PayPal, which has its own set of fees. For monthly sales of less than £1,500 per month, this costs an extra 3.4% + £0.20 per PayPal transaction. This is taken from the final value plus any postage costs.
The Amazonian alternative
These fees can quickly add up, and rival Amazon is also hot on eBay's heels. Its 'Marketplace' gives you a quick and easy way to sell items, minus the worry that you may not get the amount you want for it.
Instead of bidding for the item, sellers on Amazon Marketplace set a fixed price for their items. Potential buyers then have up to 60 days to meet the asking price.
If the item sells, Amazon marketplace takes a cut, as well as a 'shipping referral' fee, and a flat completion fee of £0.86 per item.
And, unlike eBay, there is absolutely no fee for listing your item. So, if your item doesn't sell, you don't have to pay a penny, and can relist it again at no charge.
Plus, if you change your mind and decide to remove the item from sale at any time, you won't incur any penalties.
So which is better for selling your stuff?
For the examples listed below, I'm going to assume that you're a private seller (fees differ slightly for business sellers). I'm also going to assume you're selling to UK buyers only.
Still with me? Here's a few scenarios:
Let's say I have an old mobile phone, which I sell for £50 both on eBay (I start the bidding at £30) and Amazon:
| | | | | | |
| --- | --- | --- | --- | --- | --- |
| | Selling price | Insertion fee | Sold fees | Postage credit | Total received |
| Amazon Marketplace | £50 | Free | £7.07 | £3.91 | £46.84 |
| eBay | £50 | £1.00 | £5.00 +£2.07 PayPal fee | £5 | £46.93 |
And, I also sell my old Harry Potter and the Deathly Hallows book online for £5 (with a starting bid of £0.99 on eBay, and at an asking price of £5 on Amazon:
| | | | | | |
| --- | --- | --- | --- | --- | --- |
| | Selling price | Insertion fee | Sold fees | Postage credit | Total received |
| Amazon Marketplace | £5 | Free | £2.21 | £2.75 | £5.54 |
| eBay | £5 | Free | 50p + £0.44 PayPal fee | £2.00 | £6.06 |
*eBay classes books under its 'media' category
In the first instance, the difference between Amazon and eBay is very small, with eBay just pipping Amazon to the post in terms of price.
However, when you look closely at the fee breakdown for Harry Potter, Amazon's fees add up to nearly half the asking price, with the only recompense being the generosity of the postage credit.
Wii Fit
Let's try another item, the popular Wii Fit, which I manage to sell for the inflated price of £100 on both sites:
| | | | | | |
| --- | --- | --- | --- | --- | --- |
| | Selling price | Insertion fee | Sold fees | Postage credit | Total received |
| Amazon Marketplace | £100 | Free | £18.40 | £1.94 | £83.54 |
| eBay | £100 | £0.10 | £10 + £3.94 PayPal fee | £10.00 | £95.96 |
*eBay classes the Wii Fit under its Media category
The difference here is much more significant, and you'd get much less if you sold your Wii Fit on Amazon than on eBay. This is mainly because of postage costs.
Unlike eBay, (for private sellers) Amazon sets a fixed postage charge per item according to its category.
In some ways, this is a fairer system than eBay, as some eBay sellers set ridiculous postage charges in order to inflate their profits. However, this blanket pricing can also work against you.
As Amazon classes the Wii Fit as a 'video game', you only get £1.94 in postage credit for each Wii Fit you sell.
Now I don't know how many of you have come across one of these, but in Royal Mail terms, £1.94 won't get the Wii Fit to the end of your street, let alone to another part of the country.
With Amazon stating the product weight at 4.5kg, it will cost you at least £9.58 to send it by Royal Mail, taking a hefty chunk out of what you might have thought was a decent selling price.
This also applies to other categories. For example, Amazon credits marketplace sellers with £1.21 per DVD sold, but makes no distinction between, say, a DVD or DVD boxset, which could end up putting some serious dents in your profits.
Amazon also won't compensate you for sending items using premium services such as Recorded or Special delivery for more valuable items.
In any case, I'd always get a Certificate of Posting when sending items by Royal Mail. It doesn't cost anything, and will ensure that claims for non received items are covered for up to the value of 100 first class stamps, or £39.
Selling old rope?
eBay is also much better for selling items that are harder to categorise such as clothes, shoes and collectable items, plus it allows you to personalise your listing more easily than Amazon.
And, while Amazon allows you to add images, these will appear as part of a group under the item's general listing, and won't be linked to your specific item.
If you're brave enough to get to grips with the calculations, you can find a full list of eBay's charges here, while Amazon's charges are listed here, which you can tot up before you start to sell.
Obviously, both sites have their advantages. However, because of the restrictions on postage, eBay gets my thumbs up.
If you're an eBay entrepreneur, or an Amazon amateur, please post below. I would love to hear from more experienced sellers for more tips and tales for selling online.
Happy selling! And good luck!
More: How to halve your council tax! | Six things you can recycle for cash
Be the first to comment
Do you want to comment on this article? You need to be signed in for this feature