Utility Warehouse: can it be cheap?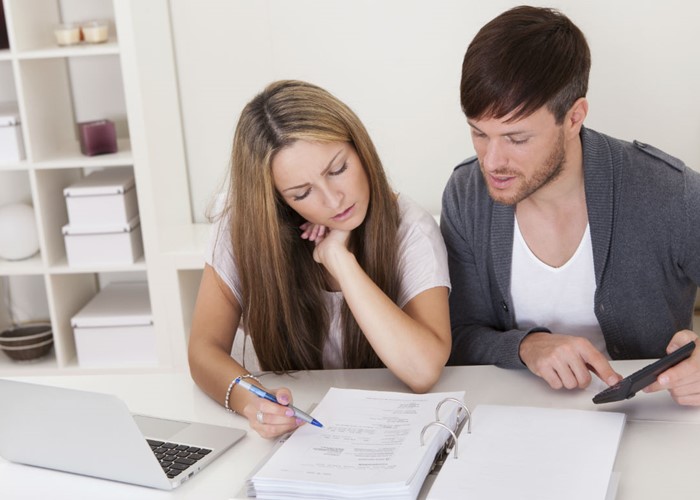 We look at the additional discounts you can get if you become a Utility Warehouse gas and electricity customer to see if it makes it more competitive on price.
Utility Warehouse has a large network of distributors that sells home phone, broadband, and mobile phone services, and domestic gas and electricity.
There is a large network of customers and distributors who rave on about Utility Warehouse's customer service. We mention its reputation in every article where it comes up, so I shall leave that aside this time.
Sadly, I won't have anywhere near enough space to consider each of Utility Warehouse's products. However, I've had a few requests for an article-sized review of how cheap Utility Warehouse becomes when you buy some of its other products and services in addition to its gas and electricity. To clarify that: it's just the services that reduce the cost of its energy service that I shall consider today, and any services that don't contribute to a collective reduction in that cost will be excluded from my article for space reasons, and frankly time reasons too.
Firstly, how competitive are its energy prices?
By itself, Utility Warehouse's energy prices haven't been competitive for about two years. (That doesn't mean it won't be again. We'll keep you informed on that, as usual.) Where exactly it appears in the comparison tables depends on your post code and energy usage, but in all the tests I've run recently, Utility Warehouse is usually somewhat more than £100 more expensive than the cheapest tariff available, and the smallest difference I've found is £80.
A brief aside
One of Utility Warehouse's strongest fans shared his thoughts in a discussion at the bottom of this article. He brought up a good point, which is that many of the cheapest deals have fees if you exit within six months or a year. He also said that some of the cheapest prices shown in comparison websites include rebates that you get if you remain with the same provider (or tariff) for 12 months.
These 'loyalty discounts' or 'annual discounts' are always included in the quotes you get in energy comparison tools, because that's what was wanted by the regulator, OFGEM. The reason for this is that the vast majority of people who bother to switch at all prefer to switch just once a year. Hence, it's the most practical and useful way to handle the sticky issue of discounts.
If you like to swap more regularly, after you get to the results page in the comparison, read the tariff details to see if annual discount or exit fees are involved.
But it's not about the energy price alone
Once you've signed up to gas or electricity (or, indeed, any of Utility Warehouse's products) you can then benefit from a series of reward schemes that can reduce your bill. I'll talk about those now:
Utility Warehouse's reward card
I'm generally not a fan of reward cards. I've written my reasons why many times, e.g. here. However, Utility Warehouse offers some generous cashback (which is deducted from your monthly bill) on its prepaid card. The card costs £10 to buy, and you get 5% back on purchases (in-store and online) from Sainsbury's (including food and fuel), Argos, Boots, Topshop, Topman and more. This is on top of any extra discounts.
Immediately this makes my task of comparing prices in this package difficult to summarise, as your individual habits affect the benefits so much.
It's quite easy for you to do the numbers yourself though: think about which of the shops included you already shop in, and roughly how much you think you spend in a year. Deduct £1 per month in fees (the first six months are free) and 35p for each time you think you'll top up your card. (If you think you'll add £100 at a time, for example, divide your estimated annual spend by 100 and multiply by 35 to get the total pence.)
My back-of-the-Financial-Times calculations are that you'll have to buy a great deal from the range of shops that Utility Warehouse partners with to get its energy prices to a competitive level. I reckon that your best bet is if you regularly buy a lot from Sainsbury's. If you spend roughly £30 per week at Sainsbury's, then you'll still probably need to spend a lot in the other stores, depending on how expensive your energy bills are.
The discount club
Utility Warehouse isn't finished there though. You also get other savings, some exclusive, at some of the same stores, plus other shops and services. Bear in mind that, as with all reward schemes, most or all of the shops involved won't be the cheapest. The cheapest shops and hotels don't get involved in discount schemes. That's why it's likely to be cheaper to continue shopping elsewhere if you already do so.
Here's where you can browse the deals on offer. If you like shopping at these places and spend enough money there already, that might tip the balance on getting Utility Warehouse's energy deal.
The customer discount plan
This isn't so much a product as a sort of Kleeneze-style sales scheme. You introduce up to ten people and convince them to take up as many services as possible, and you can get between 0.5% and 20% cut off your bill.
It's not for everyone, but if you're ruthless enough, you could end up paying somewhat less than most people on your energy bills! Joking aside, this is a possible hefty reduction, and some people sell these quite aggressively as a result.
If you decide to do this, I'd ask please that you be sure to give people all the facts. A good starting point is to refer them to independent reviews, such as this article and to others, e.g. articles about broadband comparison that mention Utility Warehouse. Then the potential customers can work out themselves if it's a good move for them. You want your friends, family, colleagues and neighbours to make their own decisions.
Other products?
I was all geared up for a very long day working on the figures for this article. I was led to believe by some customers or distributors that other Utility Warehouse products: mobile-phone deals, home phone and broadband were all lower in price the more you took up.
However, hard as I search for it (using this distributor's website) it looks to me that these products remain the same in price regardless of how many you buy. I'm sure a distributor will quickly (if not politely!) point it out in the article comments below if I'm wrong and I've missed it.
As they don't come down in price by being bought together, you need to do individual comparisons for each of those products in your usual, sensible way!
I hope I've begun your research for you. If you're interested in Utility Warehouse because of price or reputation, please do your own research, not just relying on this article or the comments that follow. Remember that there are a lot of people with ulterior motives that post comments about Utility Warehouse here, and on discussion boards around the Web. It's fine to learn from personal comments, but do the figures yourself before buying, too.
And finally!
Contrary to popular belief, Utility Warehouse and the smaller suppliers are included in the results of energy-comparison tools, including lovemoney.com's tool, provided it supplies your area.
The price you'll get through our comparison tool for any supplier, Utility Warehouse or otherwise, is the same (or sometimes cheaper!) than you'll get by going direct. The additional benefit is that, if you have a problem with your energy supplier, our energy-comparison tool provider, Xelector, can often help you resolve it.
> Compare gas and electricity through lovemoney.com
Be the first to comment
Do you want to comment on this article? You need to be signed in for this feature