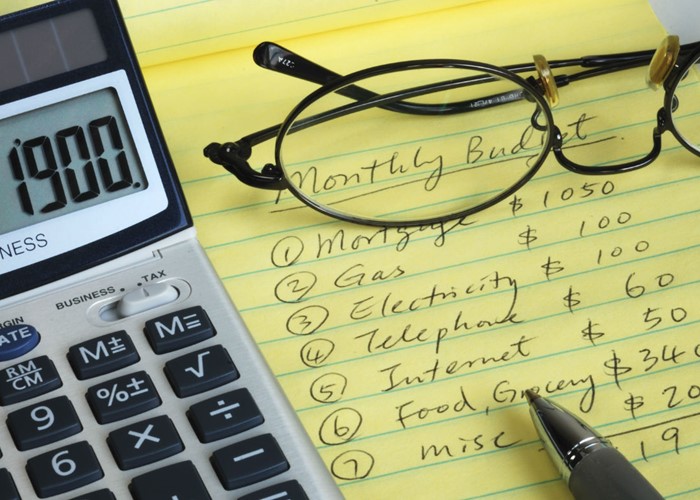 Want to earn money or claim free gifts as you spend? Then you need to make sure you've picked the right card - here's the lowdown on some of the freebies currently on offer.
This recession is making even the most spendthrift of us tighten our belts and, horror of horrors, start budgeting. Keeping track of how much we're spending is a great way to stay out of debt - as is sticking to using cash or debit cards.
Good with money?
But what if you're pretty organised with your finances anyway, and never go into overdraft. Is it possible to play the system and actually make some money - or at least earn some points for some freebies?
Of course it is. Let's take a look at what's on offer:
Cashback
First up, cash is King. Cashback cards give you actual money back for every pound you spend. Top of the cashback cards at present is the American Express Platinum cashback card. Paying a whopping 5% in the first 3 months (up to £2k) and up to 1.5% thereafter, if you were to put all of your spending onto the cars (say £700 per month) you'd be looking at around £150 of free money, this time next year!
Next best is the Leeds BS MasterCard (run by Barclaycard), paying 1% on all spending until 30 June 2009, and 0.5% thereafter. Spend the same on this card and you'll earn £63 over the year.
Free flights
But what if you fancy earning points for free flights? Well there are a few cards that may suit you. American Express, again, has a card in conjunction with BA. You'll earn 1k BA miles when you first use the card and 1 mile per £1 spent thereafter.
Spend £750 a month on the card and you'll have earned 10k over a year - enough for a return flight to anywhere in its Europe 1 zone (which includes France, Germany, and Switzerland etc). You can also choose to use the points to upgrade flights. But beware, this doesn't include taxes (approx. £37) and make sure you book online as doing so over the phone incurs a £15 charge.
Incidentally, Tesco shoppers can add to the pot by converting their Clubcard vouchers into BA miles.
Budget Flights
If you're a budget flight fanatic, the Easyjet MasterCard (from Citibank) gives £40 worth of Easyjet credit when you spend £250 within the first 90 days on the card. This can be used in full or part payment against Easyjet flights, car hire or hotels (but not taxes).
Ryanair's credit card (from GE Capital Bank) gives cardholders a free return flight to Europe, provided you spend £250 in 90 days, but you'll again you'll have to pay the taxes. You can earn another free flight if you spend £1500 in 6 months, or two flights if you spend £3000. But note: the flights must be booked in the name of the cardholder.
Interestingly, you only have to use Flybe's credit card once (and for any sum) to qualify for a free return European flight (again, you'll have to pay for any taxes or charges). Then, if you join the free Rewards4All scheme every £250 spent on the card will earn one point. Collect 16 points (i.e. spend £4k on the card) and you'll be entitled to another free return flight. It's worth remembering though that there are only a few of these "free" seats allocated per flight, so you may find you need to book well in advance to get one.
Other rewards
If CDs and DVDs are more your thing, the Sony Card may be more appealing. Spend any sum on the card within the first 90 days and you'll receive 4k Reward points , enough for up to two DVDs, CDs, a PSP game or a Playstation 3 game.
Every pound spent on the card earns one Reward point, or three if spent on a Sony product and 6k points can be exchanged for a Sony DAB radio.
ICICI bank's credit card (run by MBNA) lets cardholders earn one point for every £1 spent. You'll get 2000 bonus points when you first use you card and there's a lot of choice in what they can be traded in for. Cardholders can choose cashback, vouchers and even music downloads. For every 4k points you could choose a £20 voucher for High St names such as John Lewis, Debenhams and Marks & Spencer, and 5k points can be traded in for £20 cashback. And you can get one Showcase cinema ticket for 1.5k points.
And the Virgin credit card (run by MBNA) offers cardholders discounts on a number of Virgin products, plus the chance to earn High Street vouchers (although, as it is also offering 0% for 15 months on balance transfers, this would be a better option for anyone wishing to transfer a credit card balance).
So as you can see, there are a number of freebies on offer if you pick the right credit card. Some are more lucrative than others but the one thing they all have in common is that they all essentially give you something for nothing. Not bad! But before racing to apply...
..Remember the rules..
1. It can't be stressed strongly enough how essential it is to always pay off your balance in full. The APRs on most of these cards is shockingly high (up to 19.9%!) and you'll accrue interest at a rate of knots if you slip up even once. My top tip is to set up your payment to go out automatically by direct debit each month (just make sure there's enough money in your account to cover it!).
2. If you've a partner you trust, get joint cards. This way all of your spending will be earning points.
3. Put everything on the card. If you put even the tiddly little sums on the card (a newspaper, pint of milk etc) you'll be amazed at how quickly your points build up.
4. But before applying for any credit card, consider where you do most of your spending. American Express, for example, is not accepted by a few retailers such as Play.com, H&M or Vue cinemas. Regular shoppers may find a Visa or MasterCard more useful.
5. Finally, if you already hold a credit card, you may have problems applying for another one if it's run by the same provider. Find out who's behind yours (MBNA, GE, HSBC etc) and check that the one you're interested in isn't part of the same group (I've tried to make it clear which provider is behind those mentioned above).

So if you still fancy claiming some credit card freebies, pick the card you fancy, stick by the rules and by this time next year you may have some nice freebies/cashback under your belt. Good luck!
Don't be fobbed off by your credit card company | The best new credit card around
Be the first to comment
Do you want to comment on this article? You need to be signed in for this feature