How to improve your home on a budget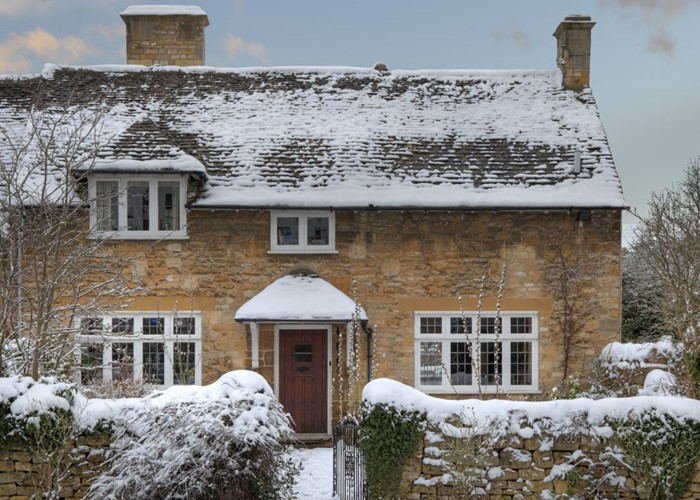 Now is the perfect time to revamp your home without hurting your wallet.
I don't know about you, but any dreams I had of selling my property and making a tidy little profit have been viciously stamped on in recent months. Instead, I think I'll be sitting tight for a while until this whole property nightmare blows over.
But while more of us put plans to move on hold, increasing numbers of us are turning to a spot of home improvement. After all, sprucing up your home is a great way to add value to it, as well as increase the equity on your mortgage.
The great thing is, there has never been a better time to carry out home improvements. Many home retailers are currently slashing their prices, while builders are becoming increasingly desperate for work, giving you a better chance of grabbing a bargain.
What's more, the EU gave the go-ahead last week for member states to cut the rate of VAT on property repairs and maintenance to 5% from its current level of 15%. Providing the UK implements this VAT cut, the cost of home improvements will come down even further, and it should also help building firms to stay in business. Bonus!
So let's take a look at how you can improve your home without breaking the bank.
1) A splash of paint
It's simple but a fresh lick of paint on the walls can really make a difference. You don't need to be an expert to do it and it doesn't have to cost a fortune. And if you're thinking paint is a little dull, you could always use stencils to add snazzy designs!
However, if you're still planning to sell your home in the not too distant future, stick to neutral colours. Admittedly, colours such as magnolia can be a little boring, but they're usually cheaper and they'll make your house more attractive to buyers.
2) Revamping tactics
If your kitchen is starting to look a little dated or grubby, you don't have to pay out stacks of money for a brand new one.
Instead, why not replace the unit doors and fit new handles yourself? You can also pick up some new kitchen worktops pretty cheaply. Larks & Larks is a great place to start looking as it sells a wide range of kitchen items at reasonable prices. And if you spend more than £250 before the end of March, you'll get 15% off! IKEA also has a good selection.
Alternatively, you could simply repaint the units in a colour of your choice. You can buy specialised paint to do this -- just make sure you fully clean the surface before painting so that it gives it a nice clean finish.
3) Bag a builder bargain
If there's a fairly large job to be done and your own DIY skills aren't up to it, you'll need to hire a contractor. Usually, the trouble with this is the expense. But in today's climate, you might be pleasantly surprised.
In fact, because many builders are currently finding work harder to come by, they're more likely to offer you a competitive deal. So it's worth shopping around and obtaining as many quotes as possible -- at least three anyway -- to ensure you're getting the best deal. What's more, once you've got a range of quotes to hand, you can use the lowest quote as a bit of a bargaining tool to see whether any of the builders will reduce their offer any further.
A great website to use for this is mybuilder.com. Here you can post the job you need doing and wait for a number of builders to come back to you with quotes. For peace of mind, you can also check out the customer feedback on the website so you know you won't be getting shoddy work for your money.
4) Shop where builders do!
It's worth asking your builder whether it's ok if you buy your own supplies as this can work out cheaper. If your builder agrees, it's a good idea to check out builders merchants such as Wickes. These are great places to pick up bathroom suites, kitchen units, and flooring, and save some pennies at the same time.
Be warned that the store layout is similar to that of a warehouse, and the choice is a tad more limited, but your overall bill will be much lower so it's well worth a trip.
5) Make the most of the sales!
If you'd prefer to shop at retailers such as B&Q and Homebase, make the most of their sales (which are pretty regular occurrences at the moment). Not only can you get discounts on tiling, lighting and flooring, but you can also grab some fabulous deals on furniture and bathroom/kitchen units.
What's more, if you're 60 or over, B&Q offers a discount card to allow you to get 10% off every Wednesday.
6) Have a good clear out
Decluttering your home can make it feel much more spacious. Not only is this great for you, but when you eventually come to sell your home, this has the potential to attract more buyers. So keep your furniture to a minimum and get rid of any items you no longer need.
You don't have to pay out ridiculous amounts of money to have your unwanted furniture taken away either. The Furniture Re-use Network assists charitable re-use organizations across the UK and will collect unwanted furniture and white goods without charge, to give to families in need.
Alternatively, you could donate it on Freecycle, the online recycling network. This is a great site to use if you're also looking for replacement furniture as you can pick up various items for free. Gumtree is also worth a browse, as is Snaffleup.
So remember, if you're looking to spruce up your home, you don't have to pay through the nose! And you could be adding some much-need value to your property at the same time. Good luck!
More: Sell your home in seven steps | Feel sorry for first time buyers
Be the first to comment
Do you want to comment on this article? You need to be signed in for this feature