50 things you can get for under £5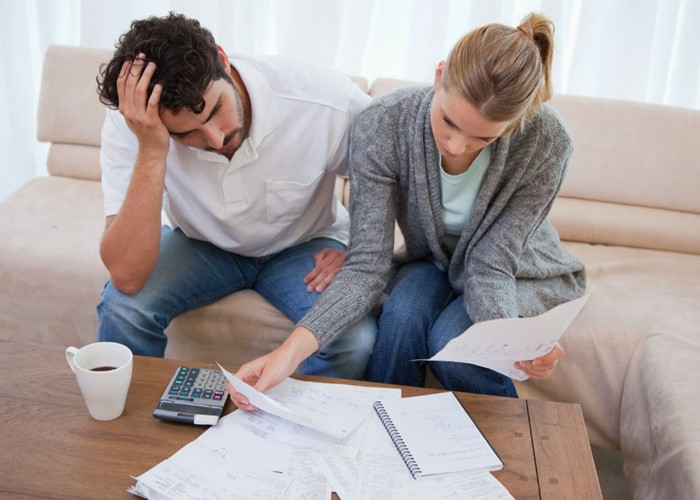 Whether it's a new mobile phone, £5 broadband or 10p theatre tickets, here are 50 of the best bargains - all for under a fiver...
They say the best things in life are free - but that's usually before you add service and VAT. However, if you're not a cynic like me, and following on from our immensely popular 20 things you can get free, you'd be amazed you can get for a fiver...
10p theatre?
Believe it or not, visitors to the Royal Court Theatre can enjoy one of its latest performances for the princely sum of just 10p. There are eight standing places available from one hour before performances, and though this amusing article by the Guardian explains why your neck may be in for a serious work-out - for 10p, who's complaining?
Alternatively, head down to Shakespeare's Globe Theatre. There are 700 'groundling' tickets available per performance for just £5.
Fans of BBC's summer proms series can get their hands on 500 arena and gallery tickets available each night for £5, half an hour before each performance.
If you are under 26, you can also get free theatre tickets from the Arts Council.
Silver screen bargains
If you'd rather see a movie than a musical, lastminute.com offers Standby Vue Tickets for just £4.99. You buy a ticket for your chosen cinema, and pop along from noon on the day of your choice to choose any film with available seats that day.
Unfortunately, this deal only applies in London, as do the £1.50 tickets offered by the Prince Charles cinema in the West End. (For those incensed by these London-centric deals, there are only two more coming, I promise!)
Nationwide, Vue's Kids AM deal on weekends allows one adult free entry per child's ticket at £1.70, and Odeon Kids has a similar deal for £2.50.
And, if you need meal ideas, Pizza Express has a great deal at the moment, where you can combine Orange Wednesdays at the cinema with a 2-for-1 deal on main courses, plus free garlic bread or dough balls. So you and a friend can pay less than a fiver each for a meal, and another fiver for the screening. Not bad for a night out!
Alternatively, you could always grab a bite at All Bar One. Until 12th March, you can choose from a selection of burgers, skewers and salads for £5.
The truth is, restaurants have gone pretty barmy recently. For example, you can now get paid to dine, with the Aroma Restaurant in Wiltshire paying you £1 to eat there, provided you spend £5 on drinks.
Elsewhere, the Phoenix restaurant in London is offering its St. George's Special Menu for just £5 per person. Book now for April.
Online shopping
One of the best fivers I've ever sacrificed was on my Quidco membership. If you're yet to catch onto the cashback phenomenon, sites such as Quidco, TopCashback and GreasyPalm will pay you to shop through their sites.
And, for a limited time, if you're looking to switch your broadband, and don't mind signing an 18 month contract with PlusNet, you can also get £35 cashback when you sign up to its £5.99 plan through Quidco. This works out to less than £4.05 a month - not bad for a few extra clicks of a button.
Sticking with broadband, if you're a new or existing customer of Virgin Media, you could also get £5 mobile broadband. Read how the dongle shapes up here.
If your phone is on its last legs, this Nokia 1200 is available from PrePayMania for £4.88, or you could get this Sony Ericsson J132 for £4.84 from e2Save when you buy a £10 top-up.
And, for a great pay as you go deal, why not pick up an Asda SIM for 49p? With calls charged at a flat rate of 8p per minute, and texts at 4p, it's the cheapest flat-rate deal around.
For more bargains, check out these £5 gift ideas, or Play.com's £5 sale, where, you guessed it, everything is £5!
The new age
If you want to charge your iPod without having your computer on, I highly recommend you get a USB mains charger, which you can attach to your iPod cable and charge away.
There are plenty available online, or if you have a look on eBay, you can get one for about £3 including delivery - a far cry from the £19 you'll need to fork out for the Apple version.
If you like to download music, Amazon has a range of songs to rival iTunes from just 29p, including Just Dance by Lady Gaga, and Use Somebody by Kings of Leon. Plus, you could always store them on this USB flash drive, costing just £3.99 from Play.com.
Generics rule
Another nifty way to save money is to buy generic ink cartridges instead of branded ones, which in some cases can cost as much as a printer. Refreshcartridges offers Canon and Epson cartridges from just 97p, with sites such as InkFactory and igtdirect also worth a look.
We've also highlighted how generic medicines often have exactly the same ingredients as their branded equivalents. Value brands such as Galpharm sell paracetamol for around 16p and ibuprofen for 32p, and often have exactly the same ingredients as their branded rivals.
From salons to supermarkets
Where style is concerned, premier hair salons such as Vidal Sassoon often require models for haircuts. You may not get exactly the cut you want, but it will cost you no more than a fiver, and in most cases are free.
The credit crunch has stimulated a supermarket price war, and Asda has led the way with its £1 rollback range. It currently sells Bird's Eye Value fish fingers for £0.99, and air freshener and chicken fillets for £1.
Asda also has a large range of pet care items in its rollback offers, including cat bowls for just £1.43, and dog food from £0.27.
Travel and leisure
For bargain travel, sister companies Megatrain and Megabus offer train and bus fares across the UK for £1 each way plus a 50p booking fee.
In addition, National Express offers funfares from just £1, and Chiltern Railways has fares between London and Birmingham from £5 each way.
In addition, Virgin trains are currently running a special promotion where you can one-way text tickets from London to Manchester from as little as £1. A quick search revealed most of the £1 fares have gone, but there are still some £3 tickets available. Read more about cheap train travel here.
One necessity which is increasingly becoming cheaper is travel insurance, and you can now get cover for a week in Europe with Atlas Travel insurance for just £4.76. However, this does not include baggage cover, so unless you have a good home insurance policy, I would advise paying the £1 extra to get it.
Home and garden
Some of the most popular articles on our site have been about gardening. In 10 ways to cut your gardening costs, budget store Lidl was mentioned several times for its great gardening bargains. It currently sells rose arches, grow tunnels and a selection of various plant pots, all for under a fiver.
Moving indoors, Swedish goliath Ikea has some great solutions for sprucing up your home on a budget. For example, you can get a six pack of glass tumblers for just £0.68, six beer glasses for £3.91 and a 16 piece cutlery set for just £1.95. With Bowls from £1.59, plates from just £1.75, and mugs from £0.58, you could quickly stock up your kitchen without burning a hole in your wallet.
Alternatively, Ikea's Startbox has everything you could ever want for becoming the next Nigella. The 38 piece set includes pots, pans, cheese graters and tin openers for £57.78 - that's the equivalent of £1.52 per item.
Of course, there is one other obvious place to head for an uber-cheap bargain - Poundland. With around 200 stores up and down the country, and profits up 122% last year, Poundland could soon be coming to a high street near you.
Happy bargain hunting!
Be the first to comment
Do you want to comment on this article? You need to be signed in for this feature