Steer Clear Of This Car Insurance Rip-Off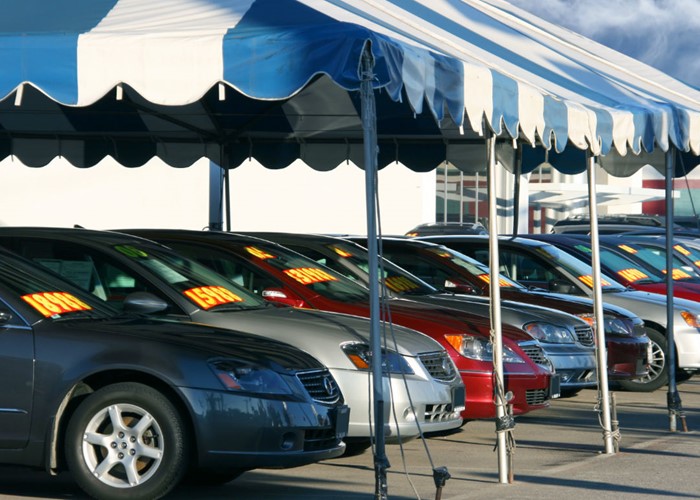 Why GAP insurance from a car dealer is really one for the scrap heap.
This article has already been emailed to Fools as part of our 'The Good, The Bad and The Ugly' campaign.
In today's 'The Good, The Bad and The Ugly' email, I'm looking at a particularly unattractive car insurance policy.

Guy Hands, the owner of Odeon, the UK's largest cinema chain, recently remarked that he was in the popcorn-selling business, not the film industry. Likewise, when you go to a car dealership, you expect to be sold a car. However, dealers make substantial profits from selling add-ons, particularly what the trade calls 'F&I'.

Indeed, selling finance and insurance (F&I) can be far more lucrative than 'moving metal'. So, when a car salesman (or saleswoman) targets a customer, he aims to sell as many of the following products as he can:
A vehicle;

Various specification upgrades and extras (metallic paint, rust-proofing, car alarm, etc.);

Extended warranty;

Car finance (often a hire-purchase agreement);

The dreaded payment protection insurance;

Breakdown cover; and;

GAP insurance;
Together, these 'optional extras' can add thousands to the cost of a car and, therefore, £100+ to your monthly repayments. Alas, the brutal reality is that these add-ons are worth far more to the dealer than they are to you. That's because he earns handsome commissions from the sale of these products, particularly F&I.

In Mash Your Motoring Bills, I criticised many of the above add-ons. Today, I'd like to show you why GAP insurance is best avoided. GAP (Guaranteed Asset Protection) insurance is yet another financial product which originated in the US and then took off over here.
In a nutshell, it covers the 'gap' between the insurance payout following a write-off and the outstanding balance on a related finance agreement. Here's how it works in practice:
Where's The GAP?

Let's say that you buy a car for £10,000 on credit over five years. Thanks to interest and other charges, the total amount repayable on your loan is, say, £12,500. Now let's fast-forward two years, when your car is written off following an accident, fire or theft. Your motor insurer then offers you a settlement to enable you to replace your car.

Alas, thanks to depreciation, your motor insurer estimates that your car is worth only £5,000, so it refuses to hand over more than this. However, your loan still has three years to run and, after early settlement charges and an interest refund, will cost £7,000 to repay. Thus, you have a 'gap' of £2,000 between your debt (£7,000) and your motor-insurance payout (£5,000).

This is when GAP insurance rides to the rescue, as it promises to pay the shortfall to the finance company in order to clear your debt. Thus, you're no longer out of pocket and everyone's happy, right? Alas, it's never that easy.

The problem is that motorists find GAP insurance difficult to understand. Hence, they are unable to place a value on it -- and dealers are only too willing to prey on this ignorance. In short, GAP insurance is a money-spinner for dealers, who charge as much as they possibly can for this cover. In return, they receive fat commissions for giving GAP insurance the hard sell.

For example, a dealer may urge you to buy GAP insurance, claiming that 'it's very popular these days and most motorists buy it'. A typical premium might be around £400, of which at least half will go to the dealership in commission. Of this £200 commission, the salesman may be paid £100, so it's very much in his interest to convince you to 'mind the GAP'!

Before I started writing for The Fool, I ran large insurance portfolios for leading motor-finance firms. Indeed, I managed a number of GAP insurance accounts, all of which were vastly profitable. For the record, I would estimate that loss ratios on these schemes came to a mere 5%. In other words, for every £20 collected in premiums, only £1 was paid to claimants. Thus, GAP insurance is massively overpriced and should be given the 'bargepole treatment'!

Finally, if you do want the peace of mind which GAP insurance offers, then shop around and buy it from an independent provider -- never from a dealership or finance company. A quick Google search led me to the following providers of stand-alone cover, all of which undercut dealer-bought GAP insurance by a huge margin:

ala.co.uk | car2cover.co.uk | DirectGap.co.uk | gapcover.co.uk | gap-insurance-online.co.uk | gapmyinsurance.com | gap-uk.co.uk | getmegap.com | HCforYou.co.uk | SurfAndProtect.com
If you're looking for a conventional car insurance policy, visit The Insurance Service!
Be the first to comment
Do you want to comment on this article? You need to be signed in for this feature