The Terrifying Cost Of Dying Without A Will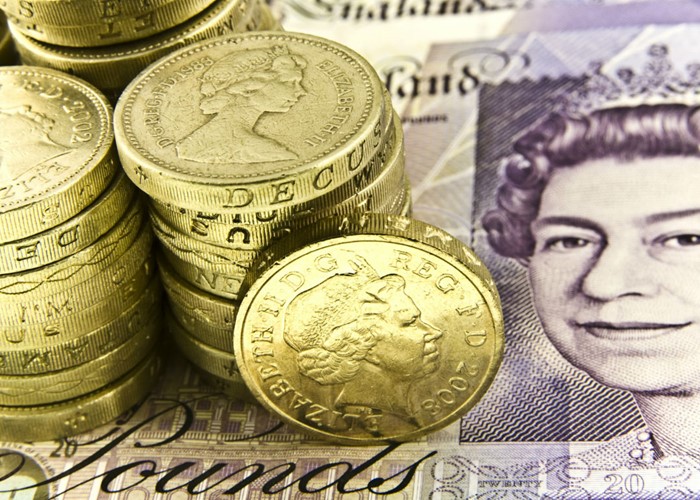 A staggering 27 million people do not have a will to secure their assets when they die. Who's most at risk from this 'wills time bomb'? And more importantly, do you need one?
"In this world nothing can be said to be certain, except death and taxes."
As far as fun topics go, death has to be near the bottom of the list. But as Benjamin Franklin pointed out, it is a plain fact that we will all, one day, die.
Yet very few of us are brave enough to plan ahead for that day. Research conducted by the National Consumer Council (NCC) revealed that more than 27 million people in England and Wales do not have a will, leaving their estate wide open. Scarier still, 30% of individuals aged 65 and over -- that's nearly two million people with a life expectancy of less than 20 years -- have not made a will.
Where there's a will...
...there's a way! Basically, if you have something to leave, then you should make a will.
Property-owners who are co-habiting should take particular care. Currently, more than four out of five cohabiting couples (83%) do not have a will. Yet despite common misconception to the contrary, unmarried cohabiting couples have no automatic right to inherit their partner's assets. Your only hope would be to try and claim under the Inheritance (Provision for Family and Dependents) Act 1975.
If you think that sounds like it might be difficult, then you'd be right. Claims need to be submitted within six months of the Grant of Letters of Administration, and even then there's still no guarantee that you'll succeed. You will also need a solicitor to fight your corner, which could be very expensive.
A scarier example still is if you are separated but not divorced. In this circumstance your surviving spouse could end up with the keys to your house, even if your relationship has already ended.
Bear in mind that property listed as 'joint tenancy' as opposed to 'tenants in common' passes on by survivorship, not by will. So if the house is still in joint names and you die, then your unwanted partner should be entitled to the whole property simply because they have survived you.
Money, Money, Money
Under Intestacy laws in England and Wales, if you have no will but were married and your estate is worth £125,000 or less, then everything will go to your husband, wife, or civil partner.
Things get slightly more complicated if your estate is worth more than £125,000. Spouses and civil partners receive just £125,000, or £200,000 if there are no children, along with personal items, such as household articles and other items used for personal use.
The balance is then split between other surviving relatives - so the danger is, if your family home is worth more than £125,000, it may have to be sold in order to pay out these relatives, potentially leaving your spouse homeless.
And, if you are unmarried and have no close surviving relatives, in the worst case scenario, your entire estate could even end up going to the Crown.
Protect Your Children
According to the NCC, 79% of parents fail to make provisions for their children before they die.
Yet if you have children under 18 and a guardian is not identified in a will, then the courts could appoint one of their choice.
Scary thoughts.
How Much Does A Will Cost?
So how much does a will cost? Less than you may think. Naturally, it all depends on your solicitor and needs, but in most cases, you'll pay around £85 for a single and between £95 - £150 for joint mirror wills (when a couple leaves the same assets to each other).
If you really know what you're doing, you could even draw one up yourself. Pre-printed will packs may be available from your local stationer for less than a fiver.
Here at the Fool we are always encouraging you to do it yourself where possible. However, if you're dividing up a valuable estate that's worth a lot more than the paper your will would be written on, then it pays to go to a professional. Sorting out a badly worded will could end up costing your heirs dearly.
Also, make sure the lawyer you consult is a member of The Society of Trust and Estate Practitioners (STEP). This is a self-regulatory worldwide society which lists solicitors who have solid experience in drawing up wills.
You should also ensure your will is kept up to date. Direct.gov.uk suggests that you should review your will every five years or after major life changes such a separation, divorce, or a change in financial circumstances.
Changes are especially important if you get married or enter into a civil partnership, as this will revoke an earlier will, unless it is expressly made in contemplation of your marriage/partnership and certain requirements are met.
Finally, it is important that you choose sensible executors (the people you wish to carry out the task of administering your estate after your death).
Many people mistakenly believe that if you are a beneficiary, you cannot also be an executor. This is not true. However, you cannot be a beneficiary (or the spouse of a beneficiary) and a witness to the will.
For further information, check out our guide to wills and probate. Alternatively, the Citizen's Advice Bureau has a comphrehensive guide to wills on its site.
Death is never a pleasant topic to discuss, but making the right preparations in advance could save you, and more importantly your loved ones a lot of hassle in the future. After all, once you're dead, it will be too late...
Be the first to comment
Do you want to comment on this article? You need to be signed in for this feature