Countdown is on to use up 2013/2014 ISA allowance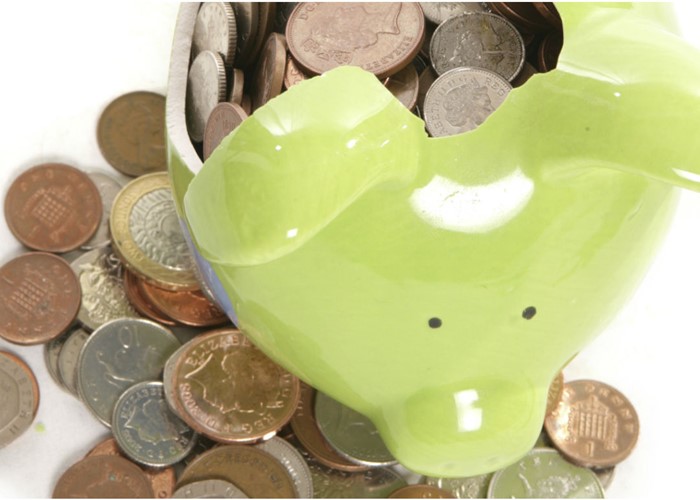 Time is running out to use your 2013/2014 ISA allowance. Here's how to get started and some quick ways to raise some money.
There are just under five weeks left until the end of the financial year, which means time is running out to use up your annual ISA allowance.
For the tax year 2013/2014 adults in the UK are able to invest up to £11,520 into an ISA.
The whole amount can be put into a stocks and shares ISA or up to half (£5,760) can be put into a cash ISA.
You have until midnight on 5th April 2014 to take advantage of your 2013/2014 allowance. From 6th April you'll get a new allowance of £11,880 for the tax year 2014/2015.
It's a good idea to use up as much of your allowance as you can as the returns are tax-free and you can't carry any leftover allowance into the next tax year – so if you don't use it you lose it!
Stocks and shares ISAs
If you are happy to take a risk with your money for the chance of bigger returns, your whole annual allowance can be invested in what's called a stocks and shares ISA.
These allow you to put your money into different types of investments like funds (various shares or bonds gathered in one investment), bonds (loans to companies or a government) and shares in individual companies.
If you want to invest your money in this way you should be aware that companies charge a fee to open and hold stocks and shares ISAs and some even charge you to withdraw your money or move your investment to another company.
Plus with a stocks and shares ISA the value of your investment and any income from it can go down as well as up, meaning you could get back less than you originally put in. Having said that, over longer periods (20-30 years) shares have consistently outperformed other assets such as property and cash.
Compare stocks and shares ISAs
Cash ISAs
If you don't want to take any risk with your cash you can invest up to half of your annual allowance (£5,760) into a Cash ISA.
This is a tax-free savings account which are available in either easy access, notice or a fixed rate forms.
Usually around this time, with a few weeks to go before the deadline, providers battle for deposits by launching new accounts. But ISA season seems to have failed to launch this year with providers cutting back rather than offering anything more enticing.
Leeds Building Society, for example, has pulled its top paying 3.05% five-year fixed rate ISA, while Virgin Money has cut its easy access cash ISA to 1.50% from 1.61% and Kent Reliance Building Society has slashed the rates across its ISA range by up to 0.25%. Principality Building Society has also withdrawn its market-leading three-year fixed rate ISA.
Unfortunately Cash ISA rates, like most savings rates, have been steadily falling over the last few years.
The Government's Funding for Lending scheme is largely to blame. The scheme was brought in to stimulate lending by allowing banks and building societies to borrow cheaply. But as they haven't had to rely on raising cash from savers, rates have plummeted.
However, things may change soon as the Funding for Lending scheme is now being aimed at lending to small businesses rather than bringing down mortgage rates. It is hoped this will have a positive effect on saving rates.
If you want to lock in some money into the best rate you can find on a Cash ISA you need to act fast before the account disappears or the rate gets cut. Here are the best around in each category ordered by interest rate:
Account

Type of account

Interest rate

Minimum deposit

Notes

Skipton BS Online Five-Year Fixed Rate ISA

Five-year fixed rate bond

3.00%

£500

Transfers and new subscriptions.

Coventry BS Fixed-Rate ISA

Three-year fixed rate bond (fixed until 31st May 2017)

2.75%

£5,760

New subscriptions only.

Lloyds Bank Four-Year Fixed rate Cash ISA
Four-year fixed rate bond
2.40%
£3,000
Transfers and new subscriptions.

National Counties BS 10th Issue Fixed Rate Cash ISA

Two-year fixed rate bond (fixed until 31st May 2016)

2.10%

£1,000

Transfers and new subscriptions.

Britannia Fixed Rate Cash ISA

One-year fixed rate bond (fixed until 30th January 2015)

1.85%

£5,760

Transfers and new subscriptions.

Islamic Bank of Britain Sharia-compliant Notice Cash ISA

Notice

1.80%

£250

Transfers and new subscriptions.

120 days' notice required for withdrawals.

Earl Shilton 90-Day Notice ISA

Notice

1.80%

£10

New subscriptions only.

90 days' notice required for withdrawals.

Nationwide Flexclusive ISA

Easy access

1.75%

£1

New subscriptions only.

Must hold Nationwide current account.

Britannia Select Access Cash ISA

Easy access

1.75%

£500

Transfers and new subscriptions.

Max of two withdrawals a year.
As you can see the best rates on offer require you give up some access to your cash. But as interest rates are predicted to rise in the next year or two locking up for longer may mean your cash loses out in the long run.
To keep up to date on the best cash ISA rates take a look at The best Cash ISAs and the Top Cash ISAs for transfers.
Free guides to ISAs and other investments
How to raise some extra cash
A stocks and share ISA may not be for everyone as it involves putting your capital at risk. But there's no excuse to not have a Cash ISA.
Not everyone will have £5,760 they can put aside to take advantage of their annual tax-free cash allowance. But many accounts let you start saving for as little as £1 and anything you can put in will help you build up a nest egg that can be built upon later on.
Here are some ways to raise some extra cash in the next few weeks before the deadline.
Cut back: Get into the saving habit by cutting down on your spending. Our free MoneyTrack tool can help you analyse where all your money goes and help you to pinpoint any areas where you can save.
Switch bank account: Switching current account is now a lot easier thanks to the seven-day switch initiative. So high street banks and building societies are battling for customers and many are offering cash switching incentives. Halifax, Co-operative Bank and First Direct are offering to pay £100 if you switch. Meanwhile Nationwide current account customers can earn £50 for every friend they refer, with the chance to earn up to £500 for ten referrals!
Get cash for your old stuff: You can earn fast cash by doing a clean out and selling all your unwanted stuff. Old mobile phones, books, CDs, DVDs, furniture and clothing can all fetch a tidy sum through websites like Music Magpie, eBay, Gumtree, Amazon, CEX and Mazuma or if the weather permits a car boot sale! Read How to sell successfully on eBay, eBay, Amazon, Play.com: where to sell online for less and How to be successful at a car boot sale for some tips.
Cashback websites and apps: Cashback websites are a great way to raise some extra cash on your online shopping, but you'll usually have to wait around for over a month to receive any money on what you purchase. On Quidco and TopCashback some retailers offer a 'faster paying' option which means the money is in your bank account within a week. Alternatively both have shopping apps (Quidco ClickSnap or Top Cashback Snap & Save) which earn money on your grocery shopping. There is also an app from Qmee which you can install on your browser, which pays you instantly for your online searches.
Cashback credit cards: You can also earn cashback using a cashback credit card. Most take ages to cough up the cash you earn but the Santander 123 Credit Card pays you every month. With the card you can earn 1% at supermarkets, 2% at department stores and 3% on travel costs at petrol stations or on national rail tickets. However there is a £24 annual fee, but this is waived if you have or open a Santander 123 Current Account. Remember to really make a profit from a cashback credit card you will need to pay off your balance each month or the interest you'll be left paying will eat into what you make.
Read our guide on How to make some extra money for some more ideas.
More on savings:
Where to earn most interest on your cash
Why some current accounts beat top savings accounts
Ffrees unveils current accounts that help you save while you spend
Be the first to comment
Do you want to comment on this article? You need to be signed in for this feature