How to get a cheap used car, part two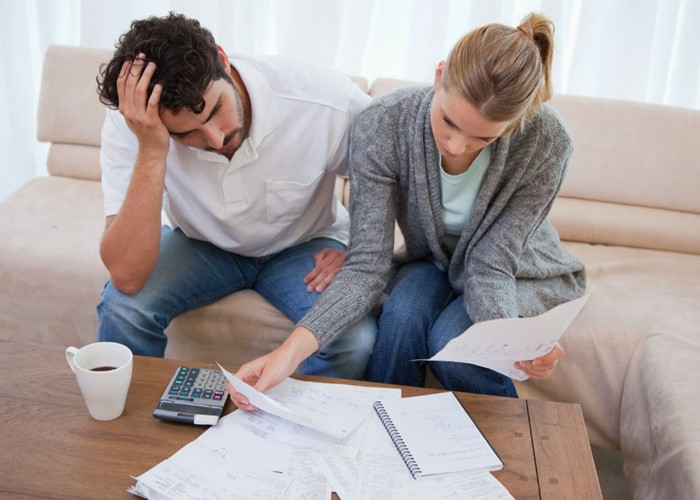 Here are three more tips on how to get a cheap used car
For the first time in ten years, I don't have a car. I sold my Porsche last week and I'm on the train up North to get my new motor.
I'd rather be in a car, but at least train travel gives me the time to write up some more tips on buying a used car after my first article.
Here are my final three top tips:
1) Shop around
The Key to buying a used car is shopping around. Keep an eye on the following options and you'll be in the best place to bag a bargain.
A) Car supermarkets - Stock turnover is key for car supermarkets. And as a result of the 'sticky' market some cars are currently being sold at a loss. Carcraft.co.uk were offering an MG on their site for £6,899, yet I found the exact same car for £4,299 in the press, a 38% reduction!
B) Car auctions - It is more risky that buying from a dealer, but you're bidding against dealers for their stock, so cars are cheap. BCA (BCA-group.com) is my favourite; they generally deal in lease and fleet cars which are required to keep to maintenance and service intervals. 500 - 600 will go through in a day, so you won't be stuck for choice.
C) Auto Trader - Has the biggest volume by far. Sit at home on your PC and search thousands of cars from private or trade sellers. Make sure you bargain when you are viewing a car as there's always extra margin built in.
D) eBay - Operates like any other car auction. The advantages are that un-cool cars tend to go cheap and there's no need to haggle. I have bought 3 cars through eBay without any problems, but there can be dodgy ones on there, so make sure you talk to or email the owner beforehand to get as much detail as possible. And always remember, if the car is not as described walk away!
2) Petrol or Diesel
AA research shows the average price of petrol to be 12% less than diesel. Diesel cars are 20-25% more efficient, so right now there's not much in it. Using a VW Golf as an example, the petrol car costs 3.9p per mile more than the diesel, or £39 for every thousand miles. So if you are doing a very big mileage then get a diesel, if you are not, worry more about the quality of the car or your finance, as these costs will be more significant than fuel.
3) Financing
How much are you going to pay for finance? How about nothing? Nothing I hear you cry, how? Well, you could use a 0% for new purchases credit card and not pay any interest on the purchase price for up to ten months. The Marks & Spencer Money MasterCard, for example, currently offers a ten month interest-free period for purchases.
Then after the ten-month period is up, you could transfer the debt to a 0% balance transfer credit card. The Virgin Money Credit Card MasterCard* has a 16 month interest-free period. Use both of these cards one after the other to pay nothing for your finance. My seven-step plan will show you how - (based on a £4k car.)
Step 1) Buy your car (£4k) on the 0% purchase card - currently for 10 months
Step 2) Save £153.80 per month into a high rate savings account. £153.80 is the equivalent to one 26th of £4k. 26 months is the finance length and equals the 10-month card added to the 16-month card.
Step 3) At month 10, pay £1,538 (10 months x £153.80) off the balance of the first card.
Step 4) Get the 0% balance transfer card and transfer the remaining £2,462. You will pay a fee of 2.98% (approximately £73) when you do this. The interest you have earned on the savings should go part way to paying this fee.
Step 5) Close the original card so you don't get tempted to use it again.
Step 6) Keep saving £153.80 per month to clear the balance at month 26.
Step 7) Take the interest left from your savings account and buy yourself something nice, as not only should you have paid no interest, you should have made a little cash as well.
If this sounds complicated it isn't, you're looking at a couple of hours work to save between £700 and a grand.
If you buy privately, you can't pay on a card, so search for the best loans on lovemoney.com. Alternatively, if you can get funds from your overdraft, consider this and then transfer this balance onto a 0% card.
Putting my money where my mouth is
So what about me?
Well I went for a five year old Ford Mondeo ST220, a spotless example purchased via eBay for £4,200. It has 34,000 miles, full service history and one owner. Insurance was £322, I paid £20 for the HPi check and £42 for a single train ticket. All in cost was £4,757 including 12 months tax, plus I had a day trip to Scunthorpe!
* Read more about the pros and cons of the Virgin Money Credit Card
> Get a great car insurance deal
Comments are not gone forever!
We've had to take article comments down temporarily as we set up our new home on lovemoney.com, but new comment tools (and your old comments) will be back soon.
Be the first to comment
Do you want to comment on this article? You need to be signed in for this feature