Cheap and free things to do this half term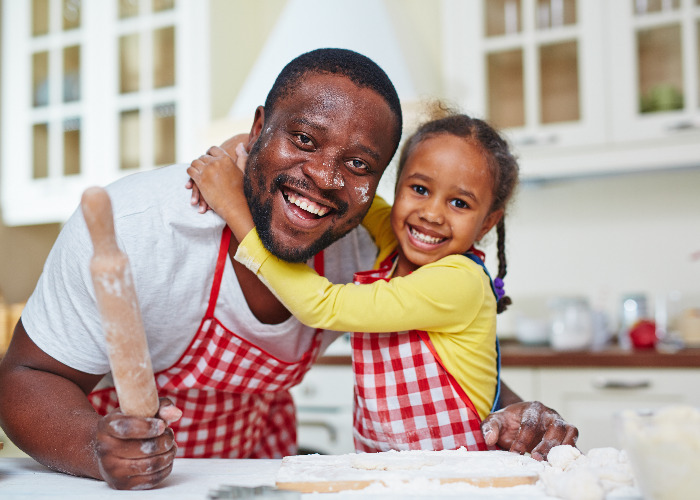 Wondering how to entertain the kids on a budget during October's half term? Look no further...
If you're strapped for ideas for half-term family activities, never fear.
We have a whole load of them right here.
Take in a free event
Head over to the West Country Iluminated Carnivals for your half term break. There's one happening in Trowbridge on October 22 and another in Warminster on October 29.
For something a tad more chilled out, watch an early firework display. The Sussex Bonfire Season kicks off on October 22 in Nevill while the Titchfield Carnival and Bonfire is on October 23 and entry is free.
Have a look at Free-events and wherecanwego for more events going on in your area over the course of the week.
Watch a film
For a lazy start to the day, Vue cinemas host Mini Mornings every morning during the holidays. Both adult and child tickets are £2.49 for selected movies, so you could release your inner child for very little expense.
Odeon offers something very similar with Odeon Kids. Kids and adults can go every morning during the school holidays at a slightly higher ticket price of £2.50.
Cineworld also does Movie for Juniors where you and the kids can get in for a tiny £2 each (3D £3.50).
Go bowling
Head over to your local Tenpin from Monday to Friday and get a cracking School's Out deal. If you go before 5pm, kids can get one game of bowling and a burger meal for £8.49 and adults can get the same for £10.99. Deals vary between bowling alleys so check the Tenpin website before you go.
Learn a new skill
There's everything from free scales and fins pet workshops at Pets at Home stores to spooky shadows workshops at the National Gallery.
Hobbycraft also runs free workshops for kids in some of its 81 UK stores over the weekends and during half term. Check if your local store is running one.
Alternatively stay in and pass on your own skills (think instruments, drawing, cooking) to the kids.
Get sporty
If the weather holds up, get them outside for a bit of a kickabout. Find out where to get free holiday football coaching at various skill centres throughout England.
Or if the kids prefer a spot of tennis, clubs up and down the UK offer free weekly tennis coaching lessons in public parks and free 'walk on and play' in certain courts.
The National Trust has a number of cycle routes for families too as well as some great walks including walks for little legs so that the young'uns don't get too tired.
Councils across the UK offer free swim programmes for certain residents, so check out your local council's website to see if you or your children are eligible.
Soak up some culture
There are free museums up and down the country just waiting to be explored, and many of them host special events for children during the break.
If you're in or around London, there's plenty of children's theatre to keep them entertained too. For example, if you go and see Let's Fly at the Little Angel Theatre you can get tickets for £10 for adults or £8 for children.
You can bag more free tickets, money off and cheap meals by visiting Groupon, Wowcher, VoucherCodes and Voucher Cloud.
Have a Halloween party!
To celebrate Halloween, have a party for your kids and some of their friends and really let them get involved! Everything from the food to the decorations to the party games. You can keep it low budget by buying cheaper ingredients or taking advantage of supermarket multi-buy deals to help you along. Give our weekly supermarket bargains round-up a try too.
Everything else can be done with a little imagination and some scrap paper.
Get cooking
There are plenty of cooking websites out there with budget recipes which can cost you as little as £1 per head.
Our sister site loveFOOD has countless recipes for you to peruse, including Top 10 recipes for children and Top 10 easy and fun baking recipes. So check it out!
Take it a step further: why not go out with the kids and pick your own fruit? Have a look at this list to pinpoint your nearest Pick Your Own (PYO) farm.
Eat out on the cheap
You can guarantee that there'll be some great offers available for families over the half term.
You can find a load on websites like VoucherCodes. You can get a code for 30% off orders over £25 at Domino's Pizza (until October 23).
Or if you have a craving for a roast dinner, find your nearest Crown Carvery. If you order a meal on any Sunday (or bank holiday Monday) any child under 10 will get their meal for free!
Get creative at home
You don't have to go on a grand adventure to have a memorable day with the family. Find something you can all do together like play a game or do a project which the whole family can get involved in.
It can be as simple as grabbing some old scraps and getting crafty. There are thousands of projects available online, including ones that can be made using household junk. If it's not raining, put together a scavenger hunt in the garden using small knick knacks or wrapped chocolates. Don't worry if it is, just take the hunt indoors.
There are also some wacky experiments you can do at home like creating your own tornado, fashioning a soap sculpture or growing edible crystals. You don't even have to leave the kitchen.
And if all else fails, raid the linen cupboard and make a giant blanket fort.
We update this article ahead of every major half-term holiday
Earn money back on your everyday spending with a cashback credit card
Help with your family finances:
Borrowing from family and friends: how to do it right
How to get free and cheap cinema tickets
Be the first to comment
Do you want to comment on this article? You need to be signed in for this feature