Earn 6% Interest On Your Spare Cash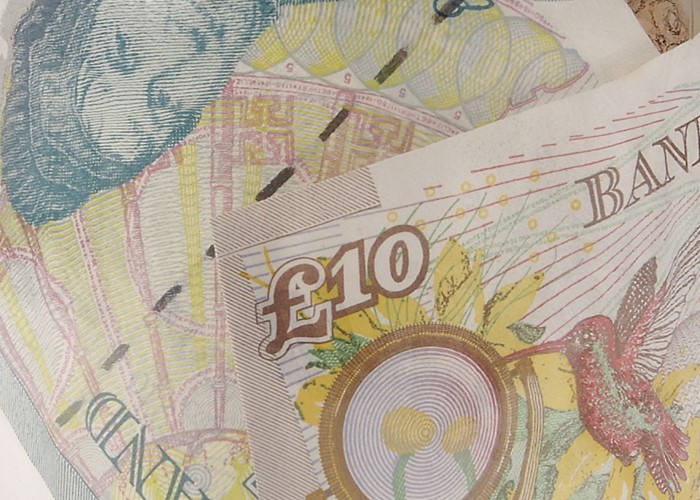 The base rate may have fallen to 1.5%, but you can still get a tip-top return with a regular savings account...
At a time when money is tight, successfully managing to put some cash aside for a rainy day can be extremely difficult. And while interest rates are so low, many of us probably think that saving is pretty pointless anyway.
Even if you are lucky enough to have some extra cash in your bank account at the end of the month, it can be so tempting just to go out and spend it -- I, for one, am certainly guilty of this! And that means that any plans to save quickly go out of the window.
If this sounds familiar, opening a regular savings account could be one way to help combat your saving problems...
The pros
The great thing about regular savings accounts is that they often offer better interest rates than fixed rate bonds or variable rate savings accounts.

What's more, they force you to become more disciplined about your saving. That's because in order to qualify for the full interest rate, you must pay into the account every month by standing order.
And you won't have to worry about your bank suddenly cutting the interest rate on your account either, because regular savings accounts offer a fixed rate of interest for a set period of time (typically a year).
The cons
Before you decide to open a regular savings account, you need to consider whether you're prepared to lock up your money for the set period. You won't be able to make any withdrawals during that time -- if you do, you'll be penalised with interest rate cuts (although a few regular savings accounts will allow you to make one withdrawal -- but one only!). Similarly, if you miss a monthly payment, you'll lose out on the interest.
What's more, because regular savings accounts have a maximum deposit per month, you'll only be able to save a set amount during the fixed period -- typically this is £3,000 for a year, although some accounts allow you to pay in more. You also won't earn interest on all of your savings from day one. Instead, you'll build up interest on a low balance to begin with, which gradually increases over the year.
Even so, if you're confident you will have enough spare cash each month to pay into your account, regular savings accounts can offer a fabulous way to build up a cushion of savings, without having to stash away a big lump sum all at once.
So let's take a look at some of the best regular savings accounts available right now. I've ignored any accounts which come with complicated catches, such as having to invest in another account at the same time.
| Account | AER | Minimum deposit per month | Maximum deposit per month | Term |
| --- | --- | --- | --- | --- |
| Barclays Monthly Savings Account | 6% | £20 | £250 | One year |
| Halifax Regular Saver | 5% | £25 | £500 | One year |
| Abbey Fixed Rate Monthly Saver (Issue 9) | 5% | £20 | £250 | One year |
| Skipton Building Society Special Saver | 4.45% | £10 | £250 | One year |
As you can see, Barclays Monthly Savings Account stands out well above the rest, offering a fabulous 6% AER, which let's face it, in the current climate is pretty good!
The Barclays account will only allow you to pay in £3,000 over the year, however, so if you want to pay in more than this, the Halifax Regular Saver might be more up your street. Still paying an impressive 5% AER, you can pay in up to £500 each month, resulting in £6,000 at the end of the year.
Alternatively, if you can only afford to pay in a small deposit each month, Skipton's Special Saver allows you to pay in just £10 a month, and still pays a decent rate of 4.45% AER.
So is 6% my limit?
As I said earlier, regular savings accounts currently offer some of the best savings rates around. To put it in perspective, the best fixed rate account on the market is ICICI's 12 month HiSAVE Fixed Rate Account which offers 4.65% AER. And the best variable rate is ING Direct's Savings Account paying 4% AER.
But some regular savings accounts offer an even higher return than 6% -- they just come with strings attached.
HSBC for example, offers a whopping 10% AER on its Preferential Regular Saver account. But in order to qualify you must hold an HSBC Premier Bank Account, HSBC Plus Bank Account or Passport Bank Account. Personally, I am not a fan of these packaged accounts because they come with ridiculous conditions and often require you to pay a monthly fee for the privilege.
That said, if you hold a Current Account Advance with HSBC, you could benefit from HSBC's Regular Saver account which offers a fabulous 8% AER fixed for 12 months. Although technically this is still a catch to the account, thousands of people will already qualify for this savings account. All you need to do is deposit between £25 and £250 a month by standing order and you could make some serious savings!
And don't forget, if you don't feel a regular savings account is right for you, you can compare a range of savings accounts via our saving centre to find one that suits your needs. Happy saving!
More: The Best Cash ISAs And Savings Accounts |Make Your Savings Work Harder | Make This Smart Savings Move Now!
Be the first to comment
Do you want to comment on this article? You need to be signed in for this feature