Turn Your Old Mobile Phone Into Cash!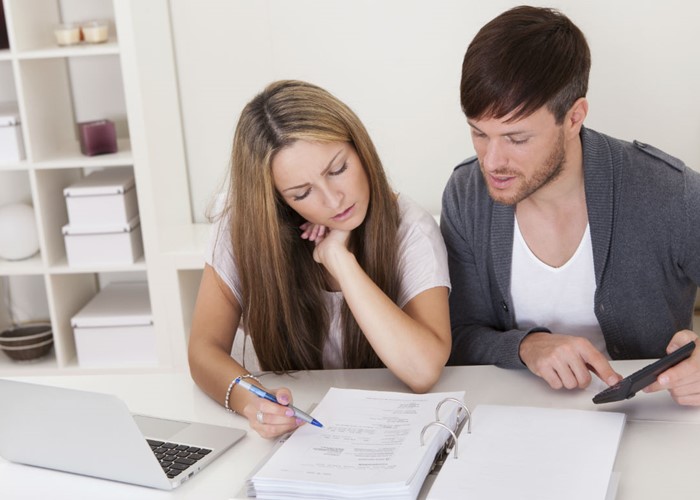 Got an old mobile phone stuffed at the back of your cupboard gathering dust? Here's how it could earn you some extra spending money..
With technology advancing so quickly these days, what you thought was a really groovy mobile phone a couple of years ago, is most likely a major embarrassment now. But before you toss your old phone in the bin or shove it in some dark cupboard somewhere, have you thought about how it could be a good source of cash?
Send it to a recycling company
Numerous online companies will happily trade in your old mobile phone for cash. You can find out how much your mobile is worth by logging onto one of the company websites and typing in your phone model.
If you're happy with the price you're given, the company will send you a freepost envelope and you simply send off your phone. Just remember to remove the SIM card and memory card before you post it. The cash should follow soon afterwards!
How much money you get for your phone will partly depend on how old it is and whether it functions properly or not. Don't worry if you can't switch the phone on, or if the screen is cracked, as you can still trade the phone in -- you just won't pocket as much cash as you would do for a fully functioning phone.
It's also worth noting that the price you get for a particular phone will vary a fair bit from company to company. So it's worth checking a few websites before you agree to a deal.
To give you an example of this, I've picked three mobile phone models and compared the prices on a range of websites:
| | | | |
| --- | --- | --- | --- |
|   | Nokia N93 | Samsung U600 | Sony Ericsson K750i |
| Envirofone | £50.41 | £19.50 | £12.57 |
| Fonebank | £53 | £26 | £17 |
| Love2recycle | £50 | £28 | £16 |
| Mazuma Mobile | £50 | £26 | £16 |
| Mobile2Cash | £46 | £25 | £13 |
| Mobilephonexchange | £54 | £18 | £7 |
| Money4urmobile | £50 | £15 | £10 |
| Mopay | £35 | £24 | £11.70 |
Note: These prices are for working phones only. Non-working phones will be worth less.
As you can see, the amount offered for the same phone by different companies can vary by as much as £19, so it's certainly worth doing your research.
Swap for shopping vouchers or store points
Some websites also give you the option of choosing vouchers instead of cash when you recycle your phone. Mopay.co.uk, for example, offers M&S vouchers, so if you shop there regularly this can work out to be good value. What's more, you'll often get more in vouchers than you would do in cash.
For example, for a working Nokia N93, you would receive £42 in M&S vouchers from Mopay.co.uk, compared to £35 in cash! Similarly, as long as the phone is working, you would receive £29 in M&S vouchers for the Samsung U600 (instead of £24 cash), and £14 in vouchers for the Sony Ericsson K750i (instead of £11.70 cash).  But still, in all cases, you'd be better off going for cash elsewhere (such as Fonebank, as my table shows).
Alternatively, Boots is offering a deal through which you can receive points on your Advantage Card if you recycle your phone through the store. It operates in just the same way as the companies mentioned above, but instead of cash, you receive points to spend instore. (One Advantage Card point equals one penny.)
I've had a quick look on the website and the Nokia N93 would earn you 4,166 points (around £41), the Samsung U600 would earn you 1,250 points (£12.50), and the Sony Ericsson K750i would earn you 833 points (around £8). Boots will also donate up to £1 to charity for every phone recycled.
But again, you would earn more cash by going through a mobile recycling company. And you could always donate £1 to charity yourself.  
Sell it yourself
So far, mobile recycling companies are coming up trumps. But you might find you can get even more for your phone if you sell it yourself on eBay. Why not check out how much your phone model is currently going for? You might be surprised. 
Alternatively, you could sell your phone at a carboot sale -- although while the weather remains cold, I'm sticking to the internet option thank you!
Give it to charity
Giving your mobile to a charity is another option you might like to consider. 
Some companies, such as fonebank, will donate a percentage of the value of your phone to charity when you sell it. Alternatively, you can take your phone to a charity shop which will sell it on to be re-used. A proportion of the proceeds from each sale will raise funds for the charity.
But the problem with this is that the amount of cash charity shops receive is often less than you would be given if you sold it yourself. So if you want to maximise your donation, sell the phone yourself and then donate the cash to a charity of your choice!
What are you waiting for? Search through your drawers and cupboards, hunt out those old mobiles, and make some extra cash!
More: Sell Your Youth To Survive The Recession! | 20 Things You Can Get Free!
Be the first to comment
Do you want to comment on this article? You need to be signed in for this feature