The Cheapest Way To Transfer Money Abroad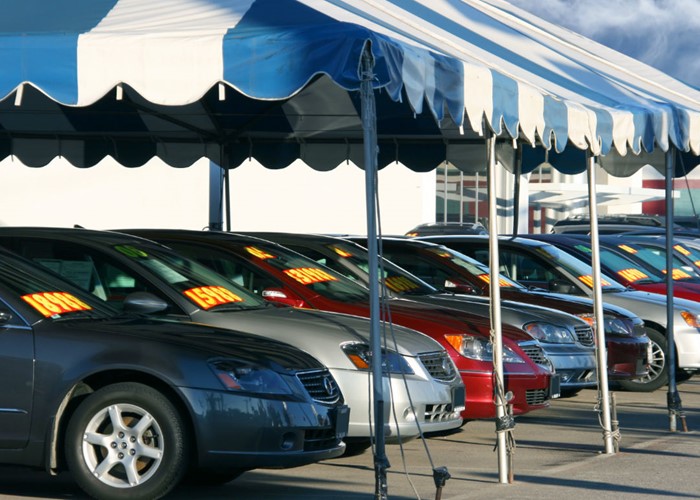 Whether you're sending £20 to a cousin in Australia, £300 to a gap year student in Spain, or need to pay £5k in fees for a house purchase in France, we show you how to pay as little as possible
This article is out of date. For current information, read Five ways to transfer money abroad and Five more ways to transfer money abroad
Something that baffles me, in this day and age, is how ridiculously expensive it can be to send money abroad. After all, we're in a digital age when emails, documents and photos can be received across the world in seconds – so why do our current account providers charge us £20+ (and often offer an appalling exchange rate) to send £20 abroad?
The answer's obvious, of course – the banks know they've got us over a barrel and charge accordingly (particularly if we have to send money in a hurry).
But there are ways to pay less to send money abroad (and sometimes it's an awful lot less). You just need to do a little research.
So assuming time isn't critical, here are three situations and some of the best solutions for sending money abroad cheaply:
1. It's your cousin's birthday and you'd like to send her £20 (she lives in Australia).
Citibank
Citibank offers one of the cheapest (and quickest) ways to send money abroad; the only caveat is that both you and the recipient must have Citibank accounts.
Anyone with a UK Citibank account can simply transfer up to £10k (or currency equivalent) daily, across to a Citibank account in any of these destinations (which includes much of Europe, USA, India, Pakistan, Singapore and Australia). The Citibank exchange rate will be applied but no transaction fees are charged, the money leaves your account immediately and it's available to use in the recipient's account, straight away.
Anyone who regularly transfers money overseas (plus their recipient) could find it's worth their while opening Citibank accounts just for this purpose.
Online Payment services
Alternatively, companies such as PayPal allow you to transfer money, online, to anyone with an email address to 190 countries in a number of currencies.
Simply set up a PayPal account yourself (you may already have one if you use eBay) and fund it with the amount of money you wish to send. Provided you use your bank account (or funds in an existing PayPal account) it is free to use - if you use a credit/debit card the recipient will be charged a fee (3.4% plus 20p) although you can be given the option to pay it. The money will be converted to the currency chosen using the current PayPal exchange rate.
The recipient will immediately receive an email telling them that money has been transferred to them, which they can access by logging into their PayPal account (if they don't have one they can open one very easily).
The money can then be either transferred to their bank account, which is likely to take a few days (and in some countries they may be charged a small fee) or used directly to pay for goods and services from the PayPal account.
2. You need to transfer £300 to your gap-year traveller son (who's currently in Spain).
Ah, the beauty of hindsight. The ideal method would have been for your son to have opened a Nationwide BS FlexAccount before he left, which allows users to withdraw cash from ATMs, worldwide, for free. You could simply top up his account and he could withdraw the cash, straight away, with no fees charged.
Assuming he doesn't have the Nationwide account, you could send him the money via a company such as PayPal (see above).
Pre-paid cards
Another method is to use a pre-paid card. The sender simply signs up for one of the many cards available (or buys one from a retailer) and loads it with cash (at the Post Office, via bank transfer or via credit /debit card for a fee). By adding an additional card to the account he could send this to his son, who will be able to use to withdraw cash via an ATM, or as a payment card (most are MasterCard, Maestro, Visa Electron or Amex).
The cards look, to all intents and purposes like a credit card, with number, signature strip and chip, but as they don't offer a credit facility you don't need to be credit checked to get one.
Of course, this convenience doesn't come cheap. You'll typically pay £5+ for the card itself, another fee for an additional card, £1+ each time you withdraw cash from an ATM (plus around 2.75% foreign transaction fee for doing so abroad). And you'll pay 2.5%+ retail fee should you wish to use it as a payment card (you can compare different pre-paid cards here). However, even after all of these fees, this can still be a relatively cheap and very convenient way to send money abroad.
TIPANET
Alternatively, if you have a Cooperative Bank or Smile account you could send money via TIPANET for an £8 flat fee.
The transfer should take five working days but funds can only be sent to Belgium/France/Germany/Spain/USA and are converted to Euros/US Dollars accordingly, with the exchange rates based on that day's market rates.
3. You're purchasing a property in France and need to pay fees of £5k
In this case, you will probably find that a specialist currency broker is the cheapest option. As they tend to deal with large foreign currency transactions they can offer better exchange rates and many don't charge a fee – however, as the rates usually depend on how much you're transferring these companies are usually only competitive if you're transferring £5k+.
Plus, you can often choose to fix your exchange rate for up to two years, which can be useful if you're purchasing your property in a few months time (although in the current climate this could be risky!).
There are a number of large currency brokers on the market to get quotes from, including Moneycorp, HiFX and Foreign Currencies Direct, so make sure you shop around.
So there are some alternative methods to using your bank for transferring money abroad. Decide upon the amount you wish to transfer and work out the cheapest method for you – you could save a bundle.
Be the first to comment
Do you want to comment on this article? You need to be signed in for this feature