Wonga: The Movie coming to a cinema near you...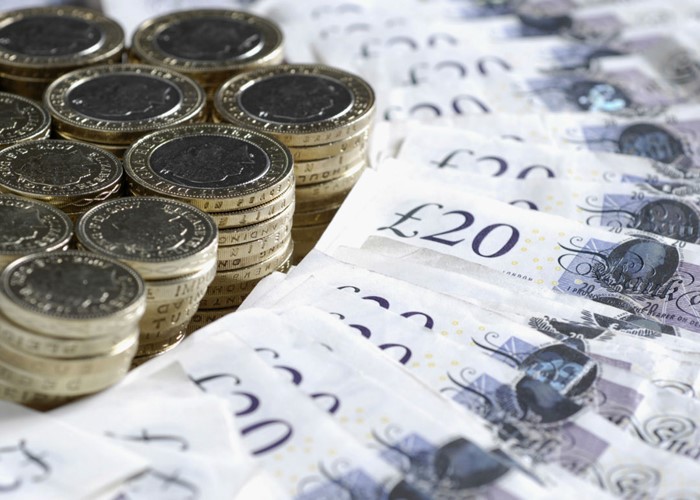 Payday lender Wonga is on the charm offensive, releasing a film which it says tells the real story of its borrowers, rather than the "misrepresentation" in the press.
Controversial payday lender Wonga has released a film called 12 Portraits, which it says gives a more accurate impression of the experiences of its borrowers than you get from the mainstream press.
The film goes on general release today – you can watch it at openwonga.com and on YouTube as well as on Channel 4 and Film 4 this month and in certain cinemas in November and December.
Bafta-nominated film-maker Gary Tarn picked 12 Wonga customers through "a random process" to tell their stories.
Wonga decided this was the best way to kill off those "myths" of exorbitant interest rates bankrupting cash-strapped families or Wonga plundering non-customers' bank accounts to repay loans taken out by fraudsters.
Journalists were invited along to the film's low-key premiere in London and had the chance to ask Tarn and Wonga's chief operating officer Niall Wass questions afterwards.
The result? A frankly bizarre 30-minute film and a room full of cynical hacks who remained unconvinced by Wonga's slick marketing efforts.
Get on top of your budgeting with the lovemoney.com tool MoneyTrack
12 Portraits
The oddest thing about the film is that it doesn't actually mention Wonga at all until the closing credits. Instead the 12 people in the film talk about their passions which range from family and music to photography and walking.
Several of the film's stars, which Wonga says volunteered for the project for free, turned up to the premiere too. The notes accompanying the film tell viewers what they used Wonga loans – at APRs of up to 5,853% – for.
There was Angela who borrowed £200 for flowers at two family funerals, Adam who took out a £400 loan to fund his studies, Shane who borrowed £75 to throw his girlfriend a surprise birthday party… and the list goes on.
The loans were all repaid fairly quickly with no real problems. A happy ending for everyone then?
Perhaps not the PR team…
Difficult questions
Before taking questions from the ensemble of baffled journalists, Wass took 10 minutes of the so-called Q&A session to repeat Wonga's brand messages.
The bizarre "we're not a payday lender" message (it calls itself a digital finance company) came up first before Wass reminded everyone that Wonga was a "fair, transparent and flexible" company.
When the Q&A, hosted by Open Wonga editor Luke Manning, finally got under way the personal finance editor of a national newspaper kicked off proceedings by simply branding the film a "waste of money". Meanwhile another hack asked the question we were all pondering: why wasn't Wonga mentioned in the film?
Other issues raised included why none of the customers appeared to be in arrears, when statistically one in 12 Wonga customers doesn't repay their loan on time. The absence of anti-payday loan campaigner MP Stella Creasy was highlighted, with Wonga's representatives not appearing too sure whether she was invited or not (she wasn't, as she confirmed later).
When one audience member asked how much Tarn was paid to make the film, Wass temporarily forgot that Wonga was all about "straight talking money" and refused to say. He wouldn't reveal the cost of marketing the film in cinemas and on Channel 4 either.
A clearly stressed Manning soon cut the Q&A session short with several journalists' hands, including mine, still in the air.
Compare personal loans with lovemoney.com
The truth about mortgage applications
The story that stuck out for me, and the one I wanted to ask a question about, was romantic Shane. He wooed his girlfriend Daniella with a nice meal on their first date, took a Wonga loan out to throw her a birthday party and now they're getting married. What Shane and Daniella really want, he said, are "some kids and a nice house". Ah, how sweet.
But unfortunately for Shane a history of payday loans could scupper his dreams of home ownership.
Just last week (and in fact last year too) a leading mortgage broker warned about this, explaining that the majority of mortgage lenders see an applicant who has used a payday loan as financially struggling or desperate. So they turn them down for a mortgage. Has Wonga told Shane this, in the interests of being fair and transparent? No, of course not.
But it wasn't just mortgages I wanted to ask Wonga about. There were a million other things. Why does it use controversial continuous payment authorities (CPAs) to plunder customers' bank accounts? What is it doing about its terrible fraud figures? What does Wass have to say about customers who roll-over loans and become trapped in a spiral of debt? Has it cleaned up its act since the Office of Fair Trading warned it about aggressive debt collection practices?
Some of these questions could well be answered when Wonga executives are grilled by MPs this week, but for now Wonga's charm offensive has a long way to go.
Check out the top 0% credit cards
More on payday loans:
Why you must back the Bill to reform the payday loans industry
The dangers of multiple payday loans
Payday loan companies are out of control says Citizens Advice
Be the first to comment
Do you want to comment on this article? You need to be signed in for this feature