Lloyds Bank to launch cashback on current account spending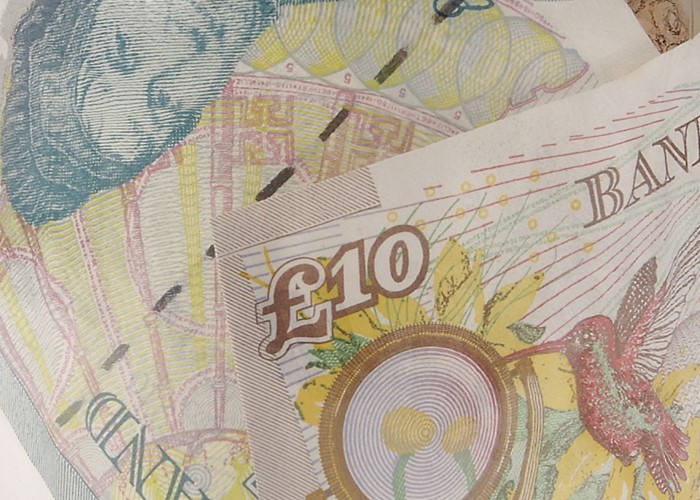 From the end of this month, Lloyds current account customers will be able to earn up to 15% cashback on spending at certain retailers.
Lloyds Bank is joining the growing number of banks offering cashback on purchases made using current account debit cards.
Everyday Offers will allow current account customers to earn up to 15% cashback on spending at a range of retailers including:
Argos
Coast
Domino's Pizza
Homebase
Morrisons
New Look
O2
Oasis
Ocado
Play.com
The Body Shop
The fact that Morrisons and Ocado are included in the scheme is interesting, as neither have their own loyalty scheme at the moment.
Everyday Offers launches at the end of November and is available to any customer registered for online banking.
And if you register, you could also receive a refund on one or more of your debit card purchases. Each week, Lloyds will reimburse one thousand card purchases a week, to a maximum value of £500, in a new initiative called It's On Us.
You'll be notified that you're being refunded a few days after you've made the purchase and you'll get your money back at the end of the next month.
Lloyds accounts looking competitive
Depending on how many retailers participate and how much cashback is offered, Everyday Offers looks like another good reason to open a Lloyds Bank account.
The bank's Classic Account with Vantage already pays 3% interest on balances between £3,000 and £5,000 – far more than the rate you'd earn on any instant access savings account. All you need to do to earn this rate is pay £1,000 a month into the account.
Other current accounts paying cashback
Halifax, which is a subsidiary of Lloyds Banking Group, has already launched Cashback Extras. This is a very similar scheme to Lloyds' Everyday Offers, with many of the same retailers. However, it's only available via the Halifax website and you are only shown 'personalised' offers, based on your spending habits. But it does promise up to 15% cashback at certain retailers.
And Halifax's Reward account might further tempt you as it offers a £100 joining bonus when you make it your main current account. Plus if you pay in £750 a month, pay out two Direct Debits and stay in credit, you'll earn £5 a month on top.
Elsewhere, NatWest and Royal Bank of Scotland have Cashback Plus on their accounts. This pays out up to 1% of the value of purchases at specific retailers. This can then be taken as cash, donated to charity or 'traded up' for a higher value gift card or voucher.
However, no NatWest or RBS current accounts pay interest, or any other cash incentives, and the Cashback Plus scheme only has a small number of participating retailers at the moment, as well as a pretty mediocre rate of cashback.
Other ways to earn cashback
There are various other ways to earn cashback that don't involve opening a current account. You could just sign up for leading cashback sites such as Quidco and TopCashback. There's more information on them in The top cashback websites.
Or you could use a cashback credit card (which you can use in conjunction with a cashback website) to earn money on all your spending. Top cards at the moment include the American Express Platinum Cashback Everyday card, which pays 5% cashback on the first three months up to a limit of £100 and up to 1.25% thereafter.
There's also the Santander 123 card, which pays 1% cashback on supermarket and Amazon.co.uk spending, 2% at department stores, and 3% at petrol stations and on National Rail and Transport for London spending. However, this card comes with a £24 annual fee, unless you're a 123 current account customer, in which case it's free for the first year.
For more on cashback cards, head to The best cashback credit cards.
More on bank accounts
Be the first to comment
Do you want to comment on this article? You need to be signed in for this feature