Clydesdale and Yorkshire Banks launch 4% interest-paying current account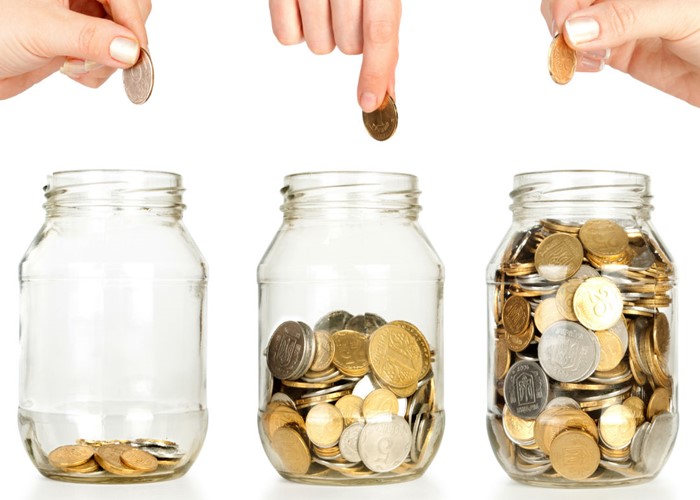 Clydesdale and Yorkshire Banks have unveiled a new current account which pays out 4% interest.
Clydesdale and Yorkshire Banks have launched a new current account which pays out 4% interest on in-credit balances of up to £3,000.
The new Current Account Direct is accessible online and on the phone.
As it pays in-credit interest customers can not only benefit from earning 4% on their money, they'll also have instant access to this cash.
But the 4% is only temporary; after 31st March 2015 it'll revert back to 2%. Although this is quite a drop, it's still higher than all instant-access accounts, let alone other current accounts, and gives you a year and a half to benefit from the higher rate.
To benefit from this interest you'll need to deposit at least £1,000 a month into the account.
The major competitors for in-credit interest are Santander, Nationwide, Lloyds Bank and TSB. So let's take a closer look at how it compares.
Santander 123 account
The Santander 123 account pays out up to 3% interest on the money in your current account. Balances of 1,000 to £2,000 will attract 1%, £2,000 to £3,000 will earn 2% and between £3,000 and £20,000 you'll get 3%.
The interest rate is lower than that from Clydesdale and Yorkshire Banks, but you'll earn interest on a larger amount.
It also has the advantage of paying out up to 3% cashback on your household spending when you set up a minimum of two direct debits, but there's a £2 a month fee.
The arranged overdraft is free for the first four months; after this time it costs £1 per day, capped at 20 days a month.
Shop around for a new current account with lovemoney.com
Nationwide FlexDirect Current Account
The Nationwide account pays out the highest rate of 5% interest on balances of up to £2,500. This beats any other savings account, but the rate will only last 12 months.
To benefit from the interest you'll need to deposit £1,000 every month into the account.
There are no overdraft charges for the first 12 months so it works out cheaper than the Santander, Clydesdale and Yorkshire Bank accounts. But after the first year these come in at 50p a day on overdrafts of more than £10.
Bank of Scotland/Lloyds Bank/TSB

Customers with either the Bank of Scotland Classic Account with Vantage, Lloyds Bank Classic Account with Vantage and/or TSB Classic Account with Enhance can earn up to 3% on their money when they pay in £1,000 a month.
On balances of £1 to £1,000 you'll earn 1.50%, on £1,000 to £3,000 it increases to 2% and between £3,000 and £5,000 you'll get the full 3%.
Vantage and Enhance can be added onto these accounts for free, and you can have up to three of each account.
Get on top of your finances with the lovemoney.com budgeting tool MoneyTrack
Savings accounts
With a rate of 4% the Clydesdale and Yorkshire account beats every savings account currently on offer.
In the instant access range the best rate you can hope for is 1.60% from Coventry with its Online Saver (issue six). You can open this with £1 and there is no bonus so the rate won't drop off after a certain period.
Rates on fixed term accounts tend to be higher, but at the moment they're pretty dismal.
The best rates available are for long-term accounts, such as the 3.50% from Skipton Building Society for its Online Limited Edition Seven-Year Bond. Drop the term to five years and you can expect a rate of 3.11% from Secure Trust with the Fixed-Rate Bond (Series Eight).
Peer-to-peer savings
One area which has grown hugely in popularity is peer-to-peer savings.
Zopa, Funding Circle and RateSetter have seen huge boosts in customer numbers from savers searching for income. They work by cutting out the bank and linking up people that want to borrow with those willing to lend. As a result it works out cheaper for borrowers, while lenders get a better return than if they stuck their cash in the bank.
The one catch here is that they are not yet regulated. This is on its way though, as all peer-to-peer sites will fall under the watchful gaze of the Financial Conduct Authority.
Savings versus current accounts
The Government's Funding for Lending Scheme has sent interest rates plummeting on savings accounts and as long as it exists, things aren't likely to improve much.
So instead of locking your cash away for the long term, a current account which pays interest is another option. It'll give you a little extra income but still retains the flexibility of letting you withdraw money whenever you need to.
That way you can earn interest on your savings and when rates start to improve in the savings market you're in a position to transfer the cash over.
Compare savings accounts with lovemoney.com
More on current accounts:
Be the first to comment
Do you want to comment on this article? You need to be signed in for this feature