Which?: bank overdrafts as expensive as payday loans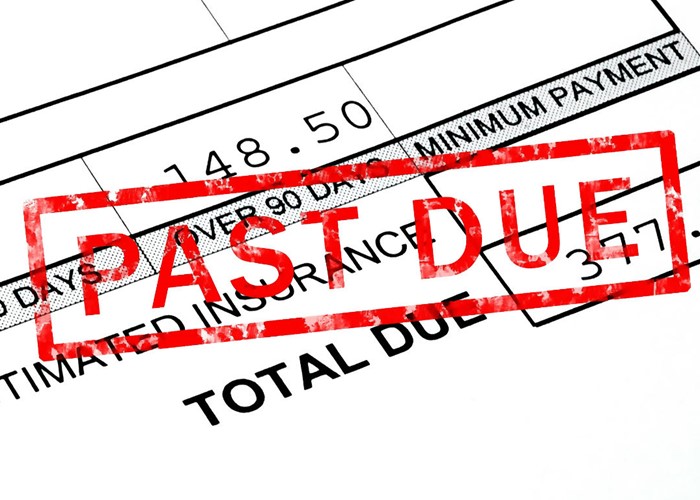 Consumer group Which? is calling on the FCA to clean up high cost borrowing with all lenders, after it finds other forms of credit can be as expensive as payday loans.
Using an overdraft can be just as costly as a payday loan for short-term borrowing according to new research from Which?
In a study of 16 current accounts from leading banks and building societies, the consumer group found that borrowing £100 over one month using an unauthorised, and in some cases an authorised, overdraft was just as expensive as what five leading payday loan companies would charge.
An authorised overdraft of £100 with the Halifax Reward Account for 31 days was found to cost £30 and an unauthorised one came to an eye-watering £100 in charges, while payday lenders like Quickquid and Wonga charged between £20 and £37.
Payday lenders have rightly come under scrutiny for their sky-high APRs (some charge as much as 4,000% if you look at the cost over a year) and dubious lending practices like rolling over short-term loans.
But since banks and building societies have started to display the cost of their overdrafts as daily fees, it can be hard to compare the charges for this alternative form of borrowing. As with a payday loan borrowers are able to roll over the debt, meaning it can quickly spiral and end up costing far more than was originally borrowed.
Which? wants to draw attention to other areas where people may be caught out by high cost credit and is calling on the Financial Conduct Authority (FCA) to take action on the whole market to protect people when it begins to regulate Consumer Credit in April next year.
Payday loans vs. overdrafts
So how bad are some overdrafts compared to payday loans?
Below is a table showing the cost of borrowing £100 over a month through five well-known payday loan companies.
| | |
| --- | --- |
| Payday loan | Cost of borrowing £100 for a month |
| Wonga.com* | £37 |
| The Money Shop ** | £30 |
| Payday UK ** | £30 |
| Quickquid *** | £20-30 |
| Cash Lady **** | £29 |
*30 days.
**Loan is until your next payday, period may be shorter than 31 days.
*** Loan is until your next payday, period may be shorter than 31 days. Cost of credit depends on your credit rating.
****28 days
Source: Which?
And here is the cost of borrowing the same amount for the same length of time using an unauthorised overdraft or an authorised overdraft with 16 different current accounts.
| | | |
| --- | --- | --- |
| Current account | Cost of borrowing £100 for a month using unauthorised overdraft | Cost of borrowing £100 for a month using an authorised overdraft |
| Halifax Reward Current Account | £100 | £30 |
| | £100 | £20 |
| | £95 | £20 |
| | £90 | £8 |
| | £90 | £8 |
| Bank of Scotland Classic | £82 | £7 |
| Lloyds Bank Classic | £82 | £7 |
| TSB Bank Classic | £82 | £7 |
| Clydesdale Bank Current Account Plus | £52 | £1 |
| Yorkshire Bank Current Account Plus | £52 | £1 |
| Co-operative Bank Current Account | £22 | £1 |
| HSBC | £2 – based on being the first time the unauthorised overdraft has been used in six months. | £2 |
| | £1 – based on being the first time the unauthorised overdraft has been used in six months. | £0 |
| | n/a | £16 |
| | n/a | £2 |
| | n/a | £1 |
Source: Which?
As you can see borrowing £100 for 31 days with the Halifax Reward Account or the Santander Everyday Account through an unauthorised overdraft costs a whopping £100 in charges.
Payday lenders by comparison charge between £20 and £37 after one month which is between £80 and £63 cheaper than the banks.
For help making your cash last use our free MoneyTrack tool to draw up a budget suited to your income and outgoings
But don't dismiss overdrafts
Unauthorised overdrafts can be bad news in terms of cost, but when it comes to short-term borrowing, an authorised overdraft can still cost less with the right account.
Paying £8 a month with the NatWest Select Account or RBS Select Account for example is a lot better than paying £20-£37 a month for a payday loan.
And many accounts come with a fee-free buffer. First Direct for example offers an overdraft of up to £250 a month fee free with its 1st Account. Elsewhere Barclays Bank Account offers up to £200 and the Halifax Reward Account comes with a £50 fee-free buffer.
It's also worth noting that other providers like Santander caps its charges at £1 per day for 20 days so you can only be charged a maximum of £20 each month.
Our article The best alternatives to payday loans has some ideas on how to avoid high cost credit.
But if you do find yourself struggling with the charges on an unauthorised or authorised overdraft you might be able to use a 0% money transfer credit card.
Using this tool you can pay off the high-cost overdraft and have the debt frozen on the card instead. This can be for as long as 26 months with the Fluid 26-month Visa Credit Card.
However, you will have to pay a 4% fee upfront and you will have to make the minimum repayment on the card every month, or else the 0% deal will end.
Cleaning up credit
The Financial Conduct Authority is due to take over the regulation of Consumer Credit, which includes things like payday loans and overdrafts, from the Office of Fair Trading in April next year.
It has already promised to toughen up regulation of payday lenders. Read more in 'Tough' new rules for payday lenders.
However, the regulator has not made any mention on high penalty and default fees for payday loans, overdrafts and other high-cost credit products.
So Which? is launching a 'Clean Up Credit' campaign urging the FCA to clean up the whole of the credit market. The consumer group has set out five areas it wants the FCA to consider:
1. Ban excessive default fees and charges - Which? says charges should reflect the lender's actual costs and there should be a cap on the total amount of default charges.
2. Crack down on irresponsible lending - stronger rules on affordability checks that properly take into account a borrower's income, expenditure and ability to repay debt.
3. Put people in control of their credit - end credit limit increases that weren't asked for, unauthorised overdrafts should be opt-in only and limit the number of times that high cost loans can be rolled over.
4. Clear and transparent information - the cost of credit should be transparent and for high cost credit should be displayed in pounds per £100 borrowed over 30 days. Products should come with clear health warnings explaining the consequences of missed payments.
5. Intervention for people struggling - force lenders to freeze charges for borrowers in difficulty and prevent them from charging interest on high cost loans beyond 30 days after borrowers default. Lenders should help borrowers in difficulty and refer them to free independent debt advice.
Which? is asking people to submit their experiences with credit lenders so that it can share these with the FCA.
In the meantime if you want to ensure there is a crackdown on expensive forms of credit you can support the High Cost Credit Bill, which is currently going through Parliament and is designed to toughen up the regulation for expensive credit arrangements. You can read more about it in Why you must back the Bill to reform payday loans industry.
More on borrowing:
The best 0% purchase credit cards
The best money transfer credit cards
Three ways to get an interest-free loan
The best 0% balance transfer credit cards
Be the first to comment
Do you want to comment on this article? You need to be signed in for this feature