Letting agents rip off landlords too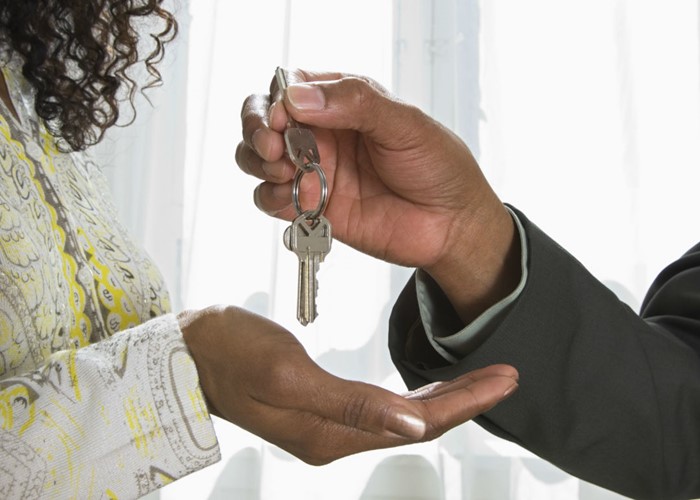 Extortionate fees charged by letting agents to tenants are well-publicised – but many agents rip off landlords too.
There's nothing new about letting agents charging sky-high fees to tenants. Numerous consumer groups are campaigning against the fees – which are banned in Scotland – and the behaviour of letting agents has been discussed in parliament.
Renters report having to pay several hundred pounds to cover contracts, credit checks and general administration when they move into a property.
But agents are routinely ripping off landlords too; either by billing them for work also charged to tenants, or piling on fees for general management tasks during, and at the end of, a tenancy.
Management agreements
From the landlord's point of view, lettings agents work like this: a landlord hires a letting agency to either simply find a tenant, or fully manage a property, dealing with rent, maintenance and any tenant issues.
The first option attracts a charge of about 10% of the annual rent, while the full management option will set you back around 15%. VAT is charged on top.
So a fully-managed landlord renting a flat at £1,000 a month for a 15% fee would pay their agent £2,160 a year, including VAT.
But landlords don't get much for their money as many day-to-day management functions are charged on top.
Tradesman commission
Under a full management agreement the letting agent would arrange for routine maintenance jobs and repairs to be done. But, although it's the landlord that pays, it's the agent who picks the company who does the work.
Typically letting agents will have deals with local tradesmen to pass the work onto them – in return for a fee. The tradesman will inevitably add the fee onto their bill to the landlord.
Property maintenance firm Aspect has spoken out about the practice it says is a "scam". Managing director Will Davies says his company has stopped working for the lettings arm of estate agent Foxtons after it wanted to bump up its commission from 15% to 20%.
He says: "Basically letting agents can milk their clients by charging them a fee to manage the property and then they take a commission from the maintenance companies they use, so their clients end up paying more than they should be on top of the charges they are already paying for the service."
Davies has got a good point. What's the landlord getting for his or her full management fee when routine management of the property is charged on top?
Other fees
Many agents charge landlords fees for the same things they charge tenants for, such as contracts, inventories, credit checks and references.
They don't charge these at cost price to either party – they bump up the cost. The Happy Tenant Company did some mystery shopping and looked at what agents typically charge landlords, compared to the actual cost of certain tasks.
It found agents typically charged £150 for a gas safety check, compared to a cost price of £55. Fees for references were an average of £120, six times the cost price of £20.
Back when I was a landlord and considering using an agent, I approached one saying I had a contract to use, so could they waive the contract fee? Yes, was the answer, "but we'd charge £200 to read your contract to check it's OK".
Agents make up fees for all kinds of things. One of my friends, a so-called accidental landlord, was told she needed a "fire safety certificate" for £25.
But landlords don't need a fire safety certificate – although they must follow fire safety regulations. The agent had simply made up the need for a certificate, and the price.
Renewal fees
One of the big cons of letting agent contracts is renewal fees. Typically letting agents charge both landlord and tenant renewal fees when a contract expires – whether or not the agent played any part in negotiating a contract renewal.
Some agents will also negotiate rent increases without the landlord's knowledge. This will either bump up their commission from the increased rent or prompt tenants to move out and find somewhere cheaper. If the latter occurs, the agent can then charge a whole host of fees to the new tenant and again to the landlord.
Read the contract
The best advice for landlords is to always make sure you thoroughly read any contract you sign.
Check how much letting agents charge, not just for the upfront costs of a tenancy, but the ongoing costs too. Ask them exactly what they're doing for their annual fee and challenge any extra costs you think are unfair.
More on buy to let:
Letting agents to be regulated
Where buy-to-let landlords can make the highest returns
Background check your landlord for less than £25
Be the first to comment
Do you want to comment on this article? You need to be signed in for this feature