Background check your landlord for less than £25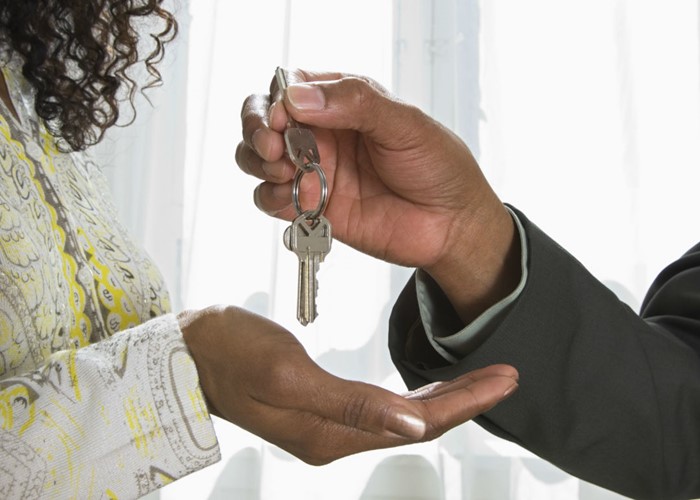 You can check out anyone before entering into a major deal with them or handing over payment details with the new Background Report service from 192.com. But is it money well spent?
The new Background Report service from 192.com will check out anyone you want, such as home sellers, salespeople, traders and lodgers.
For £24.95, you can research the legitimacy of anyone you're about to give your payment details to or with whom you're about to enter into an important contract with.
192.com suggested you could use the service to check out your landlord or letting agent. With landlord fraud costing the nation £760 million per year, according to the National Fraud Authority, it's perhaps time that tenants turned the tables on their landlords to ensure they really are who they say they are and that the property really does belong to them, before they hand over any money or payment details.
Check many records in one go
The Background Report is a convenient way to search many public records in one go. In just a few minutes, you could have an automatically generated report showing:
The residential history of an individual;
Negative financial indicators (such as whether there are any CCJs and unpaid debts)
Information stating property ownership
Company director information, including age of the individual
Demographic profile of the individual's neighbourhood
Neighbours' contact details
Mortality data to expose someone using an identity stolen from a dead person.
You might also take your own steps to ensure the person you meet is really the landlord, perhaps by calling him or her up on the telephone number in the report.
You can check out a sample report on the website.
The source of all this information
192.com pools together this information from a variety of records, including:
The Edited Electoral Roll
Companies House (for directors in limited companies)
The Land Registry
The Insolvency Service
The Registry Trust (which provides more information on CCJs and other court action)
CallCredit (for neighbourhood demographic data)
Wilmington Millennium (for mortality data)
Do it yourself
You can collate some of this information for yourself, but it takes time and it isn't always free. I've bought information from Companies House dozens of times and from the Land Registry too. Most reports cost just a few pounds. You can get information on an individual's business, including assets and debts, for free using companycheck.co.uk, and you can even get the company accounts through it for free, rather than paying Companies House.
You can also get Registry Trust data directly through trustonline.org.uk. Indeed, you can get more information than just whether your landlord has any CCJs. For just a few pounds, you can get the actual details of court judgments, for example whether a previous tenant has taken the landlord to court.
You can also find out about magistrates fines that your landlord has received.
Is the Background Report worth it?
Most of the other registers that 192.com scans for you are not intended to be used directly by private individuals, which means getting information from them as an individual becomes more tricky, time-consuming and expensive, where it is possible at all. Overall, less than £25 is looking like a good price for a summary report.
Most of the time when you do a search you won't find anything worrying, and you might feel you've wasted your money. But fraud is a common crime, so I think it makes sense to look for obvious signs of it before committing to an important contract, making a large payment or handing over your card details.
Tenants can protect themselves further
Since protecting yourself from fraudulent landlords and letting agents has been the main example that we've used to show the benefits of the Background Report, here are some sensible tips for tenants from Richard Lambert, head of the National Landlords Association:
Tenants should always visit the property with the landlord or letting agent before handing over a deposit.
Where possible, tenants should pay a deposit using a credit card or via a direct debit to gain some protection from the banks – never hand over cash.
Tenants should look for professional landlords who are members of a professional body such as the NLA.
If using a letting agent, tenants should look for tenants who are members of a trade body such as The UK Association of Letting Agents (UKALA) or the Association of Residential Letting Agents (ARLA).
UKALA members are required to have Client Money Protection in place which means that all monies given to the agent are insured.
If the tenant is not sure about a letting agent, they should call trading standards before entering into any contracts.
Don't offend your future landlord
Telling your future landlord that you want to do a check on him before agreeing the deal might offend him, but you could probably nip away for 10 minutes to download a quick 192.com report or call a waiting friend to do it for you. If you need and ask for a bit more time and the landlord responds "Don't you trust me?", you could use techniques developed by the Harvard Negotiation Project.
To do this, you make sure that trust isn't central to the negotiation. You could say something like: "It's not a matter of trust, just as when a landlord credit checks me or asks for a deposit it isn't a matter of trust. It's the principle that we are both entitled to a fair deal between fair parties."
For more on such techniques, read "Getting to Yes" by Roger Fisherm William Ury and (in the latest edition) Bruce M. Patton.
More on renting your home:
Be the first to comment
Do you want to comment on this article? You need to be signed in for this feature