Bank complaints: Bank of Scotland tops list again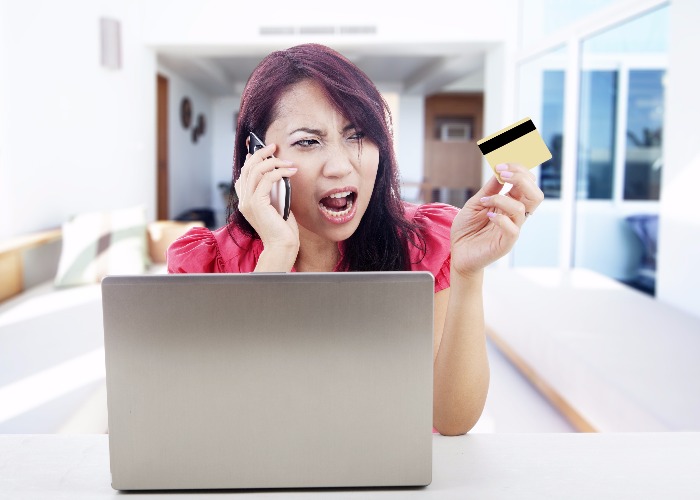 Number of complaints against banks is on the rise. Read on to see the worst offenders – and what to do if you have an issue with your bank.
The Financial Ombudsman has published its complaint figures for the first six months of this year and it reveals that the Bank of Scotland holds on to its unwanted title as the most complained-about financial business in Britain.
From January to July the financial watchdog received 20,541 complaints about the Bank of Scotland.
The vast majority of these were about the sale of payment protection insurance (PPI) with insurance. It is worth noting also that only 22% of the complaints were upheld.
PPI was by far the biggest driver of complaints, totalling 89,513. This marks a significant increase on the previous six months, when the total was 78,375.
It seems likely this upward trend will continue, after the financial regulator last month announced a 2019 deadline on PPI claims. This will no doubt see claims management firms ramping up their activity to rake in more profits before the window closes for good.
If you think you have a genuine case against your bank, have a read of our guide to claiming PPI compensation without the hassle.
Other unpopular banks
The second most unpopular bank was Lloyds Bank with over 18,000 complaints and 37% upheld.
Both these banks are part of Lloyds Banking Group, which has already set aside £18 billion to deal with the amount of compensation it needs to pay customers for mis-sold PPI.
Barclays bank received 15,000 complaints, the most for issues to do with banking or credit rather than PPI.
Rising number of complaints
Across the financial industry, complaints jumped 13% to just over 170,000 in the first six months of the year. This trend was broadly matched by the banking and credit sector, which saw an increase of 12% to 47,000.
"We've seen more complaints about most types of financial products in the first half of 2017," says Caroline Wayman, chief ombudsman and chief executive at the Financial Ombudsman Service.
Wayman also expects complaints to increase in the run up to the August 2019 deadline on claiming PPI compensation.
"The FCA has just launched its communications campaign, which highlights that consumers have until August 2019 to make a complaint about mis-sold PPI.
"While we still don't know what impact this will have on our workload, today's data shows that PPI complaints are already increasing."
Top most-complained about businesses
| | | |
| --- | --- | --- |
| | Business | No. of complaints |
| 1. | Bank of Scotland | 20,541 |
| 2. | Lloyds Bank | 18,068 |
| 3. | Barclays | 15,000 |
| 4. | Financial Insurance Company Ltd | 12,044 |
| 5. | HSBC | 9,044 |
| 6. | Capital One | 7,402 |
| 7. | Santander | 6,271 |
| 8. | NatWest | 5,929 |
| 9. | Nationwide | 4,777 |
| 10. | MBNA | 4,368 |
| 11. | The Royal Bank of Scotland | 3,326 |
I have an issue with my bank. What should I do?
If you're one of the many, many customers upset with the treatment you've received from your bank, it's important you don't simply accept it as "that's just how banks are."
Read our handy guide explaining how to complain to your bank – and win.
Even if you do resolve your issue, you might still feel like switching. If that' the case you might be interested to know which banks most of your fellow customers are flocking to.
If you have a specific type of account in mind, check out our roundups of the best ones for cashback, switching bonuses and the best joint accounts.
This article is updated each time the new figures are released
Be the first to comment
Do you want to comment on this article? You need to be signed in for this feature