Dropbox vs Google Drive vs Microsoft SkyDrive: the cheapest cloud storage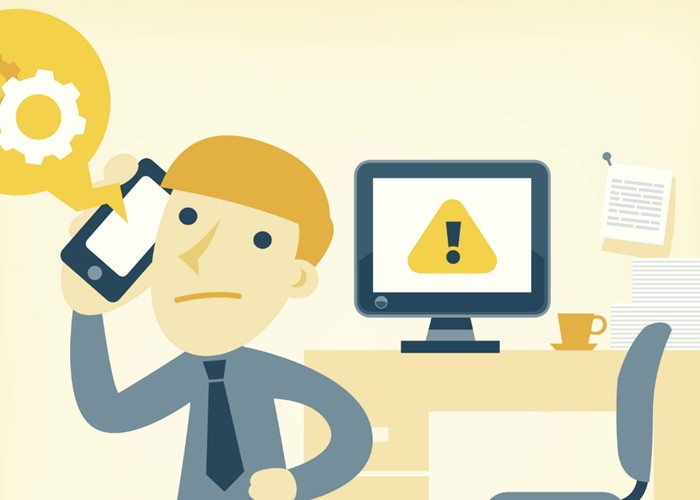 Dropbox, Google Drive and Microsoft SkyDrive are the three big dogs when it comes to cloud storage. But which offers the best value for money?
Sky last week won its legal challenge against Microsoft infringing its trademark by using the brand SkyDrive to promote its online-storage service. As a result, the US tech behemoth will have to rename its cloud service, which it has agreed to do worldwide over the coming months.
Sky may have won in court, but which cloud-storage service is the best?
To find out, let's put three popular services to the test: Dropbox, Google Drive and Microsoft SkyDrive. All three online services offer various storage packages at different price points, but is there an overall winner based on price, performance and ease of use? Here's a head-to-head comparison:
1. Price
Storage/

Cost

Dropbox

Google

Drive

Microsoft

SkyDrive

Free

2GB

15GB*

7GB

Low

100GB for $9.99 a month (about £79 a year)

100GB for $4.99 a month (about £40 a year)

50GB for £16 a year

Medium

200GB for $19.99 a month (about £158 a year)

400GB for $19.99 a month (about £158 a year)

100GB for £32 a year

High

500GB for $49.99 a month (about £396 a year)

1TB for $49.99 a month (about £396 a year)
* This 15GB limit is shared across Google Drive, Gmail and Google+
For completely free storage, SkyDrive wins with a dedicated 7GB, Google Drive offers a shared 15GB and Dropbox is last with 2GB. For paid upgrades, SkyDrive is cheapest for storage up to 100GB. Google Drive wins for those seeking very high storage space, offering a terabyte of cloud storage for under $50 a month.
Then again, Dropbox offers users an extra 0.5GB of storage for every person referred to join its service. These personal referrals can add up to 18GB of storage, giving maximum free storage of 20GB.
Joining all three services will give you combined free cloud storage of up to 24GB -- more than enough for most users' needs.
2. Storage and access
SkyDrive gives you access to your cloud via Windows PC, Mac, internet browser and remote access, giving almost unlimited freedom of access. However, Google Drive and Dropbox do not allow remote access, giving SkyDrive an edge.
3. On-the-go storage
SkyDrive wins again, because it allows you to access files via iPhone, iPad, Windows Phone, Android phone and mobile web. Google Drive and Dropbox don't allow access via Windows Phone.
4. Online viewing and sharing
All three services allow simple file-sharing with anyone via the cloud. However, SkyDrive and Google Drive extend this to include online viewing of Office files, giving them the edge over Dropbox.
5. Syncing
The cool thing about cloud storage is that you can access vital documents from multiple and mobile devices and are no longer tied to, say, a single hard drive.
With Dropbox and Google Drive, you choose which folder you wish to be synced to your cloud storage. However, SkyDrive goes one better, as it allows you to access an entire hard drive, giving you access to every file on a particular PC, laptop or other device. Of course, security concerns should govern what you actually decide to keep in the cloud.
6. File size
Files uploaded to Dropbox via its desktop application or mobile apps have no file size limit (other than your overall storage limit). Files uploaded via the Dropbox website have a 300MB limit. Depending on your web browser, SkyDrive allows you to upload files up to 2GB in size. Google Drive allows uploads of up to 10GB, giving it victory here.
7. Working with Microsoft Office
Microsoft Office is the world's number-one business software, so cloud services that work well with it are most useful. Obviously, as the owner of both Office and SkyDrive, Microsoft takes top honours in this category.
With SkyDrive, you can:
1) work seamlessly with Microsoft Office across PC, Mac and web;
2) edit cloud documents online at the same time as others; and
3) track versions as you work.
Google Drive offers options 2) and 3) but not option 1). Dropbox offers only version-tracking and not options 1) and 2).
Therefore, for business users wishing to collaborate via cloud-based documents, SkyDrive is the clear winner here.
Overall verdict: SkyDrive wins
Each of these three cloud-storage services has features that make it stand out from the other two. For example, Dropbox - launched in September 2008 - is the oldest service and the market leader, with over 175 million users. It has a simple user interface and works with Linux and BlackBerry systems, too.
In the ongoing battle between Microsoft and Google for internet domination, SkyDrive beats Google Drive for free users. What's more, SkyDrive allows you to open and edit Office documents in the cloud, whereas these files can be edited via Google Drive only by first translating them into Google Docs.
For its free space, ease of use with Windows, and remote access, Windows SkyDrive wins the day. Watch this space for its name change, which could take place alongside more upgrades to this service...
More on technology:
Be the first to comment
Do you want to comment on this article? You need to be signed in for this feature