What's happening to house prices?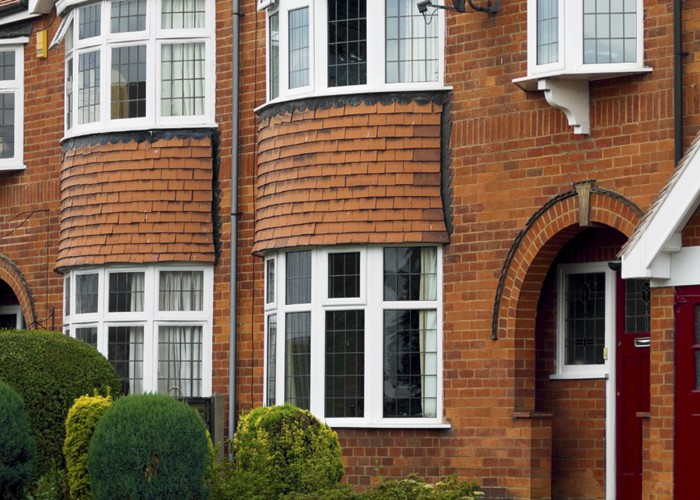 The latest batch of property reports show house prices rising, but the long-term picture is still uncertain.
If you're thinking of buying or selling a property, you're probably wondering what's going on with property prices.
Luckily there are a number of reports which regularly measure the ups and downs of the market, which you can use to find out.
These are put together by a number of different bodies involved in the home buying process and measure or discuss how prices have changed on a monthly and/or yearly basis.
These should all be taken with a pinch of salt, but they contain useful information if you're trying to gauge what's going on in the housing market. So let's take a look at what they're saying.
Compare mortgages with lovemoney.com
What the reports are saying
Here's a breakdown of what the major property reports are saying about house prices and what the figures mean.
Property websites
Rightmove is the UK's largest property search engine, advertising properties on the market, so it's positioned right at the beginning of the home buying process.
The latest Rightmove House Price Index for April 2014 found that new seller asking prices rose 7.3% in a year – the highest annual increase since October 2007.
Seller asking prices hit record levels in the South East, South West, East Anglia and London pushing the average price of a property coming onto the market up to £262,594.
Rightmove's data is a good representation of the market's general health, but as it's based just on asking prices you won't know what the home's sold for on average.
However, Zoopla, a rival property website, tries to offer both sides of the story.
As well as reporting the average asking price (currently £356,491 according to its figures), the website offers property value estimates through its Zed-Index, which uses an algorithm incorporating the prices properties are sold for.
Zoopla's current Zed-Index reports the UK average property price at £251,570, which represents a 5.71% change on a year ago.
Surveyors
The Royal Institution of Chartered Surveyors (RICS) produces a monthly market sentiment survey based on its members' opinions about house price trends.
The latest Residential Market Survey reveals sales hit a six-year high with the strongest gains in London and the South East, but with other regions also gaining activity.
77% of surveyors believe prices will continue their upward trajectory rather than fall back over the next 12 months and contributors believe house price inflation will be around 6% per annum on average over the next five years.
As surveyors carry out valuations for mortgage lenders, they are considered to be experts in judging a property's value. However, as the RICS report is based mainly on opinion, without any average figures, there isn't much hard evidence to go on when trying to figure out what's happening with house prices.
Mortgage lenders
Halifax and Nationwide - two of the biggest mortgage lenders in the UK - produce a monthly index on average property prices, based on the mortgage offers they've made.
The Halifax House Price Index reports house prices rose 8.5% between April 2013 and April 2014. According to its figures the UK average house price now stands at £177,648.
But Nationwide's House Price Index is reporting growth has reached double digits in the last year with a rise of 10.9% between April 2013 and April 2014 bringing the average property price up to £183,577.
However, these figures should also be taken with a pinch of salt as they aren't representative of all mortgage offers in the country, sales can fall through after a mortgage offer has been made and they don't account for property transactions made in cash.
The Office for National Statistics produces a House Price Index based on UK-wide mortgage lending statistics provided by the Council for Mortgage Lenders, which offers more comprehensive information on the changes in house prices on a monthly and annual basis.
The most recent report found UK house prices had increased by 9.1% in the year to February 2014 bringing the average UK house price to £235,000.
Looking for a mortgage? Compare the latest rates here
The Government
The Land Registry is widely regarded as the official source for residential property prices in England Wales as it records what properties actually sold for.
Its latest House Price Index update reveals property prices were up 5.6% since March 2013 and the average house price in England and Wales is now £169,124, compared with a peak of £181,618 in November 2007.
However, as purchases take a while to go through this data is usually a few months out of date, so isn't great for finding out what house price trends are right now.
The Registers of Scotland hold this type of data for Scottish house prices but information is only reported quarterly.
Between January and March this year it says the average price of a residential property in Scotland increased 3.5% compared with the same quarter the previous year, bringing the average property price in country to £153,353.
The Land & Property Service produce the Residential Property Price Index for Northern Ireland and also releases information quarterly. The next update for the January to March 2014 quarter will be released on 21st May 2014.
Do you have the right home insurance policy?
What's fuelling the rises?
As you can see, while the figures vary between reports, all agree that house prices are on the up and spreading outside of the notorious London bubble. So what's causing the increases across the country?
There are a number of factors that could be at play here.
One of the main driving forces is the imbalance between supply and demand. Prices are being pushed up as buyers compete for the same properties. RICS believes this is the 'main catalyst' behind house price appreciation at the moment.
Another factor is the cheap borrowing environment buyers have been enjoying. This is thanks to the record low Bank of England Base Rate, which has been at 0.5% for over five years now. Combined with the Funding for Lending scheme, we've seen mortgages rates lower than at any time in history.
There's also Help to Buy - a Government scheme - which helps buyers with small deposits get on or move up the property ladder. There are two strands; the equity loan (an interest-free loan from the Government of up to 20% of the value of a new build) and the mortgage guarantee (where the Government acts as a guarantor on a 95% loan-to-value mortgage on any type of property). The scheme launched just one year ago but has helped over 27,000 transactions take place. Read more about the scheme in Help to Buy mortgages explained.
Future for house prices
Going forward, most short-term predictions point to continued growth in the housing market. But what's in store for house prices over the long-term?
According to Shelter the imbalance between supply and demand could fuel extreme price increases. The charity, along with KPMG, has suggested that the average house price could quadruple to over £900,000 by 2034. The report stated: "As a country we're building just less than half of the 250,000 new homes a year needed to keep up with demand." Shelter is calling on the Government to provide more affordable housing through a range of measures including a 'Help to build' scheme.
Meanwhile the Mortgage Market Review reforms - which came into effect last month - could also have an impact. Lenders now have to enforce stricter affordability checks, which means having to go into microscopic detail about spending habits and more questioning about how borrowers would cope if interest rates rise. So as the lending environment gets tougher we may see the market slow down.
Read more about the changes in: Mortgage Market Review: why finding a mortgage is set to get harder.
Looking for a mortgage? Compare the latest rates here
More on property and mortgages:
The best Help to Buy mortgages
Significant drop in interest-only mortgage debt
Seven reasons mortgage lenders turn you down
Interest-only mortgages: the banks that will still lend
Be the first to comment
Do you want to comment on this article? You need to be signed in for this feature