BT increases cost of Line Rental Saver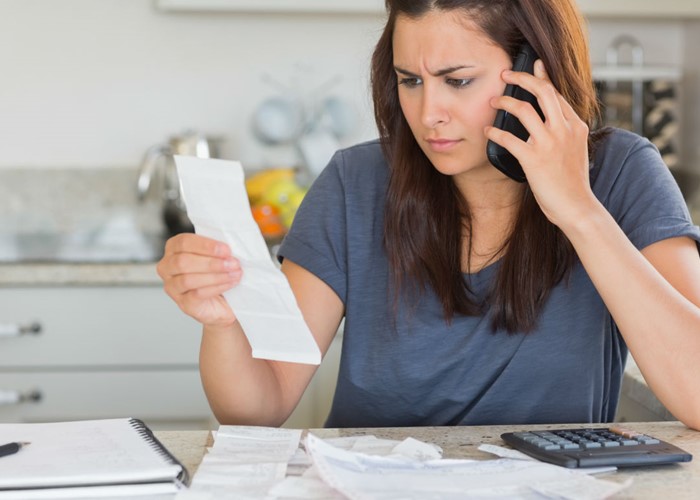 BT customers who like to pay their line rental up front will have to stump up almost 10% more in future.
BT has announced that, once again, renting a landline is set to become more expensive. However, this latest price hike only affects customers who pay their line rental in advance.
People with a BT landline can opt to pay their line rental in two ways.
First, they can pay monthly as they go, costing £15.45 a month, which comes to £185.40 a year. Second, they can pay their line rental yearly in advance for a one-off payment of £129, which works out at £10.75 a month. Thus, paying in advance used to save £4.70 a month, or £56.40 a year.
Alas, the cost of BT's Line Saver Rental plan is to rise by £12 a year, lifting the equivalent monthly cost by £1. This amounts to a 9.3% price increase.
After this latest price rise, Line Rental Saver still saves BT customers £44.40 a year. This is a discount of nearly a quarter (23.9%) on the £185.40 customers pay each year for monthly line rental.
The good news is that this increase doesn't affect existing Line Rental Saver customers until their next renewal, which might not be until next year.
Why now?
There are 23.9 million residential fixed landlines in the UK, of which BT has a market share of more than a third (36%). Therefore, when BT raises its line rental, up to 8.6 million households face higher bills.
Then again, this latest price hike only affects those households that pay their line rental upfront and in advance each year. Even so, this still means that millions face a near-10% rise in their line rental when their contracts renew.
What's more, this news comes just weeks after BT raised call costs in April, and after the telecoms giant promised free live Premier League games to broadband customers. Critics claim that having spent £736 million on sports rights, BT must milk its loyal customers to make good this huge outlay.
How it compares
How does BT's line rental compare with rivals' charges? Let's start by checking standard monthly line rentals, sorted from highest to lowest price:
Provider

Monthly

line rental

Yearly

equivalent

BT

£15.45

£185.40

Virgin Media

£14.99

£179.88

TalkTalk

£14.95

£179.40

Tesco

£14.90

£178.80

Sky

£14.50

£174.00

Plusnet

£14.50

£174.00

EE

£14.00

£168.00
As you can see, BT's line rental is by far the highest -- and the only monthly fee to break the £15 mark. The others are all clustered between £174 and £180 a year, except for EE ('Everything Everywhere'), which charges just £168.
Now let's take a look at saver plans for line rental, again from highest to lowest cost:
Provider

Line rental

saver price

BT

£141.00

Plusnet

£131.88

EE

£123.00

Virgin Media

£120.00

Sky

£119.40

TalkTalk

£114.00

Tesco

N/A
Once again, BT is most expensive at £141 a year. The other plans cost from roughly £120 to £132 a year, except for TalkTalk's plan, which is priced at £114 a year. Tesco has no saver plan for line rental.
Given that BT has raised its plan's cost, how long before rivals follow suit? I suspect that several will move to raise prices within the next few weeks, so watch this space.
To compare home phone deals in your area, check out homephonechoices.co.uk.
Rip-off rental
Frankly, these landline charges are nothing short of a rip-off, especially for loyal customers who haven't changed provider for years.
By shopping around online, it's child's play to find a far cheaper deal for line rental. For example, you can get super-cheap line rental from just £8.49 a month with alternative supplier Primus. Adding free evening and weekend calls to this basic contract costs an extra £1 a month.
Likewise, by opting for a package of landline and broadband (and perhaps digital TV), you stand to make considerable savings over buying these services separately. Remarkably, it's now possible to get broadband for under £2 a month.
Compare home phone deals in your area with homephonechoices.co.uk
More on landline phones:
Be the first to comment
Do you want to comment on this article? You need to be signed in for this feature