What next for inflation and interest rates?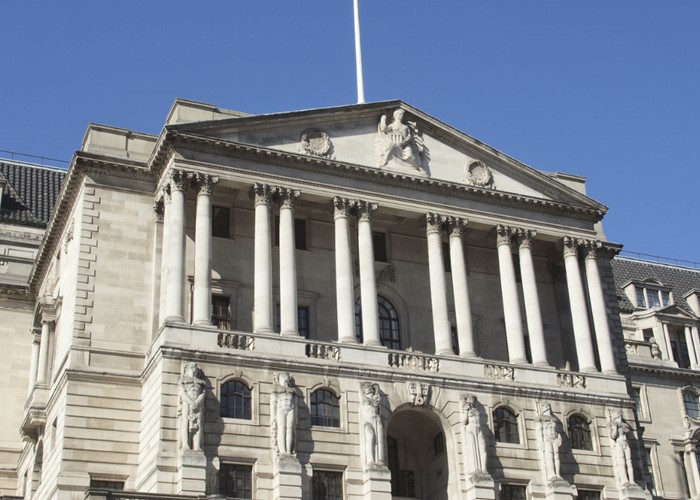 The Bank of England has pushed its inflation expectations higher over the coming years – what does this mean for your money?
Inflation is set to rise from 1% to around 2.7% by 2018, according to the Bank of England's latest quarterly Inflation Report.
The Bank has pushed its inflation expectations higher, but the rate is predicted to fall back gradually to 2.5% in three years' time and it looks likely that inflation will return to close to its target of 2% over the following year.
But Tom Stevenson, investment director of personal investing at Fidelity International, said that rising short-term inflation is unlikely for now.
As for the Base Rate, the Committee has voted unanimously to maintain the current rate of 0.25%.
At its August meeting, a majority of the Monetary Policy Committee (MPC) also expected to see a further rate cut in Base Rate at one of the remaining MPC meetings in 2016 if the outlook stayed in line with the one set out in the August report. Economists now reckon that another rate cut could come as early as the beginning of next year.
Brexit effect
While the UK economy has performed better than expected overall in the months following the referendum, inflation is predicted to be higher due to the depreciation of sterling that has come following the decision to Brexit.
The Bank says that Britain's access to EU markets could be "materially reduced", which could negatively affect economic growth.
This is partly because of the limits to which above-target inflation can be tolerated. Limits depends on the cause of high inflation, knock-on effects on inflation expectations and domestic costs and the scale of the shortfall in economic activity.
The future of monetary policy post-Brexit will depend on demand, supply and the exchange rate as they all affect the inflation rate.
What it means for your money
Household money
Lisa Caplan, head of financial advice at investment company Nutmeg, outlines how the Bank of England's predictions could impact household money going forward:
the price of imports like beer and Japanese televisions are expected to rise in price by 9% between now and early summer 2017;
clothing and food prices are expected to rise sharply;
we will have to tighten our belts as inflation rises restrict economic growth;
currency exchange rates are unlikely to recover in the near future, hitting the value of our holiday money.
However, the economic outlook is stronger than it was three months ago, which is promising for jobseekers.
Tom Stevenson also says that economic activity is likely to dampen in the meantime as real incomes are 'crimped'. The Bank of England has forecast increased growth of 1.4% next year but cut its 2018 prediction from 1.8% to 1.5%.
Financial products
The record low Base Rate is good news for borrowers. Mortgage rates remain incredibly low compared to historical levels, but aren't likely to fall any further.
As a result, now is a cracking time to review your mortgage costs and see if you could save by remortgaging. Head over to the loveMONEY mortgage centre to see which deals you qualify for.
Personal loans are also available at incredibly cheap levels, while recent months have seen record 0% periods on both purchase credit cards and balance transfer credit cards. Check out The best 0% purchase credit cards and The best 0% balance transfer credit cards for more.
It's not good news for savers, and pensioners in particular, with the combination of low interest rates and higher inflation meaning rates on savings and annuities will continue to be poor.
The forecasts that rates aren't going to rise swiftly any time soon mean it might be worth considering fixed rate savings options.
If you haven't used your Cash ISA allowance for this tax year, you should probably look at that as your first port of call. Rates are similar, and in some cases better, than on savings accounts, with the added bonus of returns being tax free.
For a range of cash savings options with different levels of risk and returns, take a look at Where to earn most interest on your cash.
Alternatively, a continued low-interest environment might mean it could be time to dip a toe into the stock market. Read our Beginner's guide to Stocks and Shares ISA for more.
What do you think will happen to inflation and interest rates next? Where are you putting your money? Share your thoughts in the Comments box below.
More on the economy and our money:
Where to earn most interest on your cash
Average income is now back to pre-recession levels
Better ways to use your money than lottery tickets and scratchcards
Be the first to comment
Do you want to comment on this article? You need to be signed in for this feature