Let-to-buy mortgages: what you need to know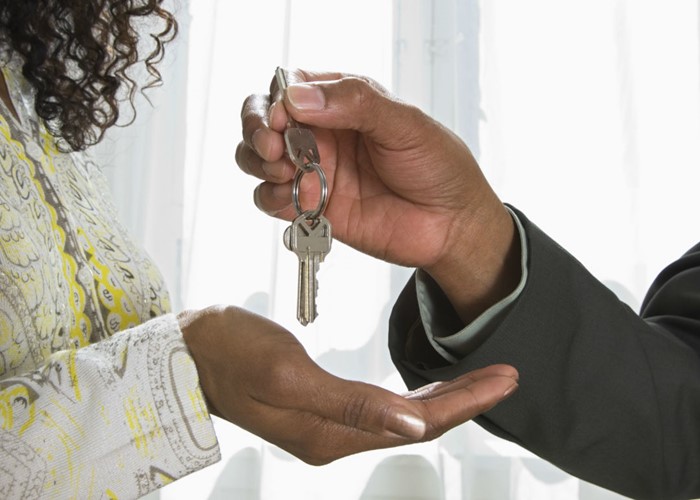 Letting your existing home in order to buy a new one is becoming increasingly popular with frustrated sellers. So what do you need to know about let-to-buy?
The let-to-buy market is booming as frustrated sellers decide to let their property to tenants to allow them to purchase a new home.
John Charcol, a London-based mortgage adviser that operates across the UK, reported a massive 40% increase in let-to-buy business last year, and says the trend has so far continued into 2013.
But what is fuelling this rise? And how can let-to-buy help homeowners who want to move house, but without selling their existing property?
Keep track of your savings and investments, plus quickly find out your net worth! Try Plans for free today >
What is let-to-buy?
Let-to-buy is where a mortgage borrower keeps hold of their existing home and rents it out to tenants, and then buys a new home for themselves and their family to live in.
It is a bit like an upside down version of buy-to-let, but with buy-to-let you purchase a property with the intention of renting it out. With let-to-buy, you purchase a property with the intention of moving into it, and you let your existing home to tenants.
Why bother?
Letting to buy might seem a little bit complicated, if all you really want to do is move house. Surely selling your property and buying another is more straightforward?
The trouble is it's not always possible, or desirable, to sell your own home at the exact same time you want to buy another, so letting-to-buy gives you another option. In fact, it offers a lot of benefits and can suit borrowers in a range of different situations.
Take control of your personal finances and investments. Claim your free access to Plans today >
Who can benefit?
Perhaps you really need to move home (because of a growing family or job relocation), but you are not able to sell your current home. Maybe you just aren't getting any interest from buyers, or the market is depressed in the area you live and you would make a loss if you sold at current market value.
But you may not be willing to take a massive financial hit on your existing property, especially if you have a large mortgage on it.
At the same time it's possible that the rental market in the same area is pretty healthy, and you might be able to easily let your home for a tidy sum. This isn't as strange as it sounds, as the private rented sector is positively booming.
In fact, it is huge rental demand that has fuelled the interest in let-to-buy, according to Charcol. Homeowners realise they could let out their existing home for more than the monthly mortgage they have to pay on it. It is no coincidence that the areas with the highest proportion of renters in the UK, such as London, are also seeing a rise in let-to-buy.
Capital appreciation
Alternatively you might want to buy a new home but hold onto your existing property because you think it will rise in value over the long term. Or perhaps you think you might move back there one day. Let-to-buy is particularly popular with those who are relocating for work and want to purchase a property in their new location, but don't want to rule out moving back one day.
Perhaps you don't want the stress and worry of a long property chain. As I wrote recently in When should you break the property chain? long chains have a higher chance of falling through. So you can limit the length of the chain by keeping hold of your existing home, letting it out, and buying a new place.
Of course, you can still sell your first home at some stage, but with let-to-buy you control when you sell, and it doesn't have to be timed perfectly with buying another home.
How do you do it?
A handful of lenders offer specific let-to-buy mortgages, which are designed exclusively for this purpose. Nationwide subsidiary The Mortgage Works has a range of 12 let-to-buy products, for example, including nine fixed rates and three trackers, starting from 3.24%.
Others, such as BM Solutions, a subsidiary of Lloyds Banking Group, allow you to take any of their buy-to-let deals on a let-to-buy basis. In fact this approach is the most common, with many buy-to-let lenders allowing let-to-buy on the same product range.
This makes sense as with let-to-buy you effectively switch your existing residential mortgage to a buy-to-let deal, which is worked out based on the expected rental income of the property, not on your income. This frees up your actual income, allowing you to take out a new residential mortgage on your new home.
Providing you have sufficient equity in your home you may even be able to release some to help you raise a deposit for your new home, but bear in mind that let-to-buy mortgages are usually only available on a maximum of 75% of the property's value.
You will also need to show that the expected rental income is 125% of the new mortgage payments, as lenders want to see you have a bit of leeway to account for rental voids and maintenance costs.
Finally, it can even be possible to take out two residential mortgages, if your existing mortgage lender gives you 'consent to let' your existing home, before you buy another. Not all lenders will allow this but it could mean you benefit from a lower interest rate than if you switch to a let-to-buy mortgage.
Letting-to-buy is an increasingly tempting option for many homeowners, but it is a niche area, and most deals are done through a mortgage broker, so independent mortgage advice is crucial. They understand how this type of mortgage works, plus they know which lenders will allow a let-to-buy deal – which is vital because it is not something that many advertise!
Finally, some of the leading let-to-buy lenders only operate through intermediaries, so you could miss out on some great deals by going direct to high street banks and building societies.
Use our innovative mortgage tool now to find the best mortgage for you
This article aims to give information, not advice. Always do your own research and/or seek out advice from an FSA-regulated broker (such as one of our brokers here at Lovemoney), before acting on anything contained in this article.
Your home or property may be repossessed if you do not keep up repayments on your mortgage.
More on letting your home
The lessons I've learned since becoming a buy-to-let landlord
Be the first to comment
Do you want to comment on this article? You need to be signed in for this feature