Getting a property survey will save you thousands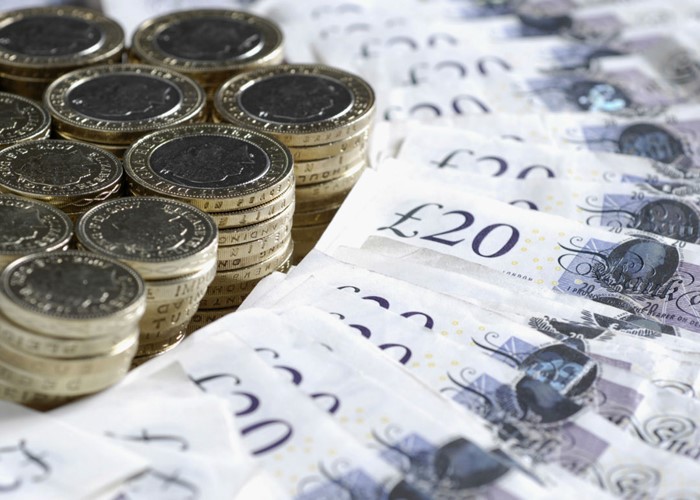 Getting a survey before you buy a property can save you a heap of money according to RICS. So why don't more home buyers go for one?
Home buyers that choose to go without a property survey could end up with an average repair bill totalling £5,750 according to a new study.
The Royal Institution of Charted Surveyors (RICS) spoke to over 1,000 homebuyers across the UK. 94% agreed it was important to get a survey done before buying, yet one in three failed to do so.
A fifth of those surveyed said they were saddled with a property they regretted purchasing because of faults that surfaced later on.
So if a property survey can save a homebuyer thousands, what's stopping them getting one?
Survey confusion
For those that buy a property funded by a mortgage, the lender is likely to conduct a valuation - which isn't the same as a survey.
The valuation is not for your benefit as a buyer, it is designed to help the lender.
It's just a check to ensure the property is worth the money being lent, so if you default on your payments the bank can get its money back.
Sometimes you get a copy, but not always. In any case it's a brief report that won't provide a real picture of the condition of your investment. Your bank's valuation isn't designed to spot things like damp, rotten timbers or roof defects.
When I bought a house last year, all I got was a single sheet of paper detailing the type of property, the year it was built, its value and the number of rooms. It didn't really tell me anything I didn't already know!
If you confuse a valuation with a survey you will be missing out on getting much more detailed information about your property.
Stretched budget
Another reason many choose not to go for a survey is the extra cost it adds to an already expensive process.
But you don't have to spend lots to get one. Prices start from £250. There are three types of survey you can choose from:
RICS Condition Report
This is the most basic and cheapest survey you can get and usually costs around £250. It uses red, orange and green traffic light ratings to highlight the problems and the severity of each. But you can only get one if the property is of standard construction using common materials like bricks and mortar. It also doesn't give a valuation on the property.
A Home Condition Survey is similar but rather than chartered surveyors the inspection is carried out by inspectors accredited by SAVA.
Homebuyer Report
This report is slightly more expensive, usually costing around £500. The surveyor will conduct a much more detailed inspection lasting a few hours, but also reports findings using the easy to understand traffic light system. It can also include a valuation as well. Like the Conditions Report it is for conventional properties in reasonably good condition.
Building Survey
A full Building Survey is the priciest option usually costing around £700. If a property is older, larger, dilapidated, has been extensively altered, or of non-standard construction this survey will be needed. This can take a whole day to complete.
More questions
A big criticism of surveys is that they raise more questions than they answer.
Some believe it would be better getting in tradesmen to avoid the middleman.
But surveyors are trained to give a detailed overview of your property rather than bits and pieces of of information you can't process.
In my opinion a survey is a great place to start in understanding what you are getting yourself into!
If you can, spending an extra £250-£1,000 more now is better than a £6,000 bill later on.
My experience
Not too long ago I bought a house with my partner – we were first-time buyers.
The property looked like it was in good condition, but we decided to go for the Homebuyers Report as we knew we wouldn't have any money to spare once the sale went through and wanted to make sure we knew what we were getting into.
Our dream home turned out to be a bit of a nightmare property. There was damp in some of the walls, structural issues in the roof, certain changes that did not meet building regulations, chimney ventilation issues and knackered guttering.
Needless to say we were distraught, but the report made us become practical. So we got the red light issues (the most severe) investigated by other professionals and found out the cost to fix it all. It turned out the roof was ok, but the damp and guttering was in need of immediate work.
So we went back to the sellers and asked for a price reduction. It wasn't easy but they conceded to have £2,000 knocked off the price.
I am thankful we got a survey as I really don't know what we would have done once we discovered the problems later down the line, especially as they would have probably gotten more expensive to fix.
It's an old house and I am sure new problems will come up, but I am very glad we got someone else to cast a critical eye over a property I couldn't fault in the first place.
What do you think?
Is getting a private survey a must when you buy a property? Or is it an extra cost you could do without?
Let us know what you think in the comment box below.
More on buying a home:
Five reasons you should never buy leasehold
The most desirable property 'extras' revealed
The questions you must ask before you buy a house
Be the first to comment
Do you want to comment on this article? You need to be signed in for this feature