The Best Car Insurance You Can Get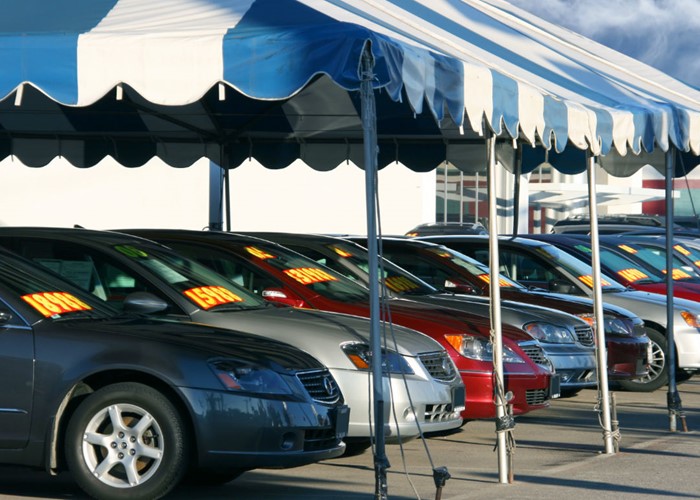 Which insurer provides the best quality comprehensive car insurance? And how much does it cost?
There's no doubt that, with a recession beckoning, most Fools are looking to tight their belts. But even during the tough times, it pays to remember that cheap doesn't always mean good value-for-money. Especially, in my opinion, when it comes to car insurance.
The trouble is, comparing top quality, comprehensive car insurance policies is much harder than comparing cheap policies. While most insurance price comparison websites can easily find you the cheapest policy, few allow you to compare the features and benefits of the policy, so that you can judge for yourself which provides better value-for-money.
And without this information, it is difficult to make an informed decision. For example, you might well be willing to pay an extra few pounds a year for the benefit of having a courtesy car available to you if your car is ever taken off the road. Similarly, you may be able to rest easier, knowing that you have legal expenses cover. And what price can you put on the peace of mind that comes from knowing you can drive any car, legally insured, in an emergency?
But how can you judge how truly comprehensive a policy is? What features and benefits should you look out for? What should come as standard? And most importantly, which insurer provides the best value-for-money?
Courtesy car
The best quality comprehensive car insurance policies will always provide a courtesy car for you to drive while yours is being repaired.
But some policies are more comprehensive than others. For example, with Norwich Union you must add on extra cover to a standard comprehensive policy for the right to have a courtesy car following a claim. The same goes for Direct Line and Churchill, and with these insurers, even if you pay the extra premium, the courtesy car is only available for a maximum of 21 days.
However, both Direct Line and Churchill do provide you with a like-for-like replacement vehicle.
Others, such as Zurich and More Than, automatically include courtesy car cover as standard, but the choice of courtesy car is limited to certain makes. For example, all Zurich and More Than courtesy cars are Category A cars: typically small hatchbacks with manual gearboxes. Not much use if you need a large family car or can only drive an automatic.
Still, for most drivers, it is better than riding buses and taxis for weeks. And More Than does also promise to provide a courtesy car within two hours of an incident if your car is immobilised, so overall, it's a pretty good deal.
Legal expenses
Comprehensive car insurance should include legal assistance, to help you recover any losses in the event of a dispute or if you have a problem with an uninsured driver.
It's probably not worth paying extra for, since - if the accident is not your fault - you can easily get representation on a no-win, no-fee basis. And, as regards disputes, you may be better off paying extra for more comprehensive legal cover through your home insurance.
Still, it's useful to have if it doesn't cost any extra. So it's good to know that Zurich, Churchill and Direct Line all provide £100,000 of legal cover as standard in all their comprehensive policies.
However, with some insurers, such as Norwich Union, you have to pay an extra premium on top of a comprehensive policy to get legal protection - and even then you may only be covered for a relatively small amount of legal fees.
Again, this shows how widely the benefits of policies can vary. 
So, as always, it pays to check the small print.
Driving other cars
With good quality comprehensive cover, you should be legally insured to drive anyone else's car with their permission. The AA, Norwich Union and Zurich all offer this as standard. Direct Line and Churchill offer this to people who don't have `risky' professions if you're 25 or over at the start of the policy.
Beware, though: this only means you will be covered for third-party insurance while driving another person's vehicle -you will not have comprehensive cover for their car.
Extras
Good comprehensive insurance policies offer added benefits, which may be attractive to you. These typically include protecting no claims discounts and not counting a windscreen repair as a claim. Unfortunately I don't have space to go through each of the insurers I looked at in turn, but here are some of the unusual ones I came across:
Norwich Union:
Vehicle recovery due to illness: If you or a named driver are unable to continue your journey due to illness (not alcohol or drug related) Norwich Union will arrange for your car to be taken home.
Unlimited replacement locks cover.
Driver confidence session: A 1 hour driving lesson to restore confidence to the driver of the car following an accident.
More Than:
Unlimited lifetime guarantees on repair and paint work.
Free replacement car seat after an accident as standard.
Counselling after an accident.
`Personal Customer Manager' so you can always talk to the same person about your insurance cover, either by phone or email. (This does not include claims.)
Zurich:
Free foreign use up to 60 days in any one trip.
Breakdown assistance and recovery.
How much does it cost?
To accurately compare the cost of cover with different insurers, I asked five of Britain's biggest car insurers to provide a quote for a married 35 year-old woman who lives in North London and drives a new Ford Focus:
| Insurer | Cost | Excess |
| --- | --- | --- |
| Zurich | £379.88 | £50 |
| More Than | £508.97 | £250 |
| Norwich Union | £547 | £50 |
| Direct Line | £553.35 | £0 |
| The AA | £617.20 | £50 |
| Churchill | £722.40 | £0 |
As you can see, Zurich is by far the cheapest. What's more, the policy only has a £50 excess, while its next cheapest rival, More Than, has a £250 excess - and is £129.09 more expensive.
Still, both are hundreds of pounds cheaper than Churchill.
This is good news because both Zurich and More Than offer top quality comprehensive car insurance, in my opinion. Both offered better cover than the other insurers in all of the areas I looked at, providing £100,000 in legal cover, a courtesy car as standard and unrestricted cover for you to drive any vehicle legally. Both also offer some excellent added benefits.
So, in this case, it seems the cheapest quote really was the best value-for-money. But don't trust that it always will be. Do your own research and read the small print of the policy so you know just how comprehensive your car insurance cover really is. Time well-spent today could save you thousands later.
More: Do Uninsured Drivers Get Off Scot Free? | Five Steps To Cheaper Car Insurance
> Compare car insurance at Fool.co.uk
Be the first to comment
Do you want to comment on this article? You need to be signed in for this feature