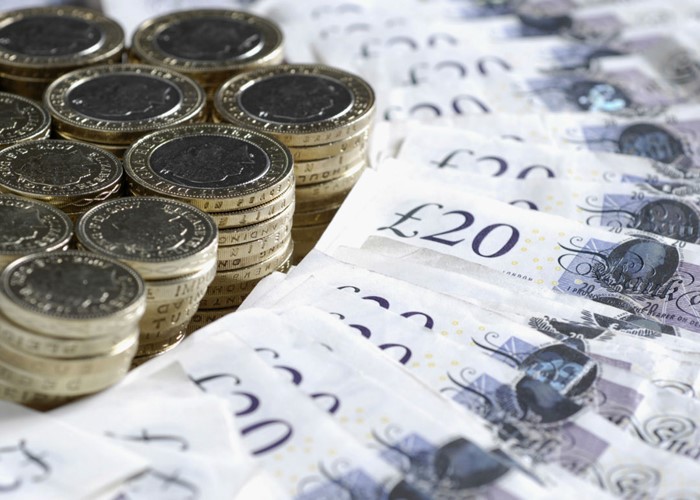 Here's how to get discounts from top restaurants and cut the cost of eating out.
Thanks to recent events in the economy, eating out is a luxury that could go by the wayside for many.
But if you still want to treat yourself, here are some top tips on how to minimise spending – and maximise enjoyment – from McDonald's to Michelin star.
Discount vouchers
Various chain restaurants - such as Pizza Express, Zizzi, Ask and Gourmet Burger Kitchen - have special offers on pretty much constantly, hoping to attract customers feeling the pinch. You can find out all about the latest offers and discount vouchers in our Frugal Food blog which is published every Friday.
There are often discount vouchers for the likes of McDonald's and the coffee chains inside daily newspapers. When we spot them, we highlight them on our Facebook page.
Newspapers such as the Times and the Telegraph, and many local newspapers, also run discount meal promotions at various times of the year where you collect tokens from the paper - again, keep an eye on our Facebook page for the latest.
One point to remember is the precise details of the offer. Sometimes the discount will be on a set menu, sometimes on the a la carte, or it might be a different offer all together. Make sure you remember the details, and the voucher, before you order!
Discount websites
There are some terrific deals out there for diners prepared to do a little research. There are several discount websites with eating out offers including restaurant specialist Toptable, 5pm and lastminute. Typical offers include 50% off the a la carte menu, a set menu for £15 or less, or discounts on drinks. If you sign up to Toptable, you also earn reward points for every booking you make, which you can redeem for free meals, chef masterclasses or gifts.
If you live in London, take a look at London Eating, if you live in Dorset there's Your Meal Ticket and if you live in Edinburgh try EdinburghMenus, which collates the offers from the discount sites in one place. If you know of any others, please share them in the Comments section at the bottom of the page.
Remember that you need to mention an offer when you book a table if you're doing it over the phone. Then I usually mention the offer to the maitre d' when I arrive, as a reminder. I've never had any trouble with the bill, or been treated any differently from a normal customer.
Daily deals websites
There's a growing number of these websites, also known as 'group-buying' websites, and most of them have restaurant deals offering potentially big savings on meals. If you want to see deals from several of the sites in one place, sign up to Buyometric or AllDeals, which aggregate the latest offers from the likes of Groupon, kgbdeals, livingsocial and wowcher based on your preferences and location.
Just make sure the deal is really value for money and that you read the terms and conditions of how you redeem it carefully before you spend your money.
Discount membership clubs
If you eat out a lot, there are a few memberships clubs worth considering. There's the Gourmet Society, where for an annual membership of £69.95 you can get two-for-one meals or 25% off the bill at over 5,000 restaurants around the UK.
Then there's tastecard, which has expanded from just tastelondon to offer 50% off at over 5,500 restaurants across the UK. What's more, if you use this free membership link, you can sign up to a free one-month trial so you can try before you buy. Full annual membership costs £79.95.
Meanwhile, the Hi-Life Diners Club offers two-for-one meals at over 3,500 restaurants in the UK and Ireland. It costs £49.95 a year.
The Gastro Card costs £30 but doesn't have anywhere near the same number of places on its books. However, if you live in the West Midlands it might be worth a look as that's where its greatest concentration of restaurants are located.
With all the membership clubs, make sure you've checked any restrictions on using your discount card, such as it not being valid on weekends, before you arrive at the restaurant.
Look for discount menus
Even some of the most famous and awarded restaurants in the land offer discounts, particularly during January, which is the quietest time of the year. Take a look at their websites and you might be surprised, particularly if you're happy to go for a lunch sitting.
Don't be afraid to haggle
If you're booking for a group, sometimes restaurants will haggle for your custom. This obviously isn't going to work for dinner a deux at Gordon Ramsay, but if there is a number of you planning to eat and obvious competitors nearby, it can be worth asking for a quiet word with the manager first. You might be able to arrange a free round of drinks or a discount off the bill.
The Bengali restaurants on Brick Lane in London, where I live, are particularly keen hagglers. A quick-fire negotiation for free poppadoms or beer (admittedly usually Carling, rather than Cobra) is all part of the Brick Lane experience!
Saving more money in the restaurant
A painless, guilt-free way to cut costs is to order tap water, rather than expensive mineral water. Anyone who still thinks this is penny-pinching is behind the times. Tap water is way more environmentally sound than bottled water, which has often travelled hundreds of miles to get to your restaurant table.
And if you can stay away from alcohol, that's even better. Restaurant economics dictates that most profit is made on alcohol, rather than food. The typical mark-up of a bottle of wine in a restaurant is 100% above the retail price – double what you'd pay in a supermarket. Cheaper wines are usually marked up more than pricier bottles, incidentally. If wine is a must, drink by the glass, or check out this list of 'bring your own' places – some of which are quite upmarket.
While cutting the tip might seem like a good way to cut costs, it's a false economy if you're planning to go back. Plus, it's unfair not just on the waiters, but on the rest of the kitchen staff, since your tip usually goes towards their work as well. Of course, if the service is genuinely poor, then you shouldn't feel guilty about not tipping.
Budget brilliance
Finally, how to find good, cheap restaurants? Try Chowhound (and check out chef Anthony Bourdain's cheeky tip on how to make the best of restaurant forums) for unbiased reviews.
In London, there's always Time Out's Cheap Eats. And finally, see restaurant critic Charles Campion's favourite places in the UK to eat out for under £10 – proof that even gourmets know how to find a tasty bargain.
This is a classic lovemoney article that has been updated
Big budget month so far:
Big budget month day one: how to plan a budget
Big budget month day two: looking at your spending
Big budget month day three: setting your goals
Big budget month day four: make sure you're not missing out on money
Big budget month day five: cut your transport costs
Big budget month day six: save money on food
Big budget month day seven: save money on your energy
Big budget month day eight: cut your utilities spending
Big budget month day nine: have a posh packed lunch on a budget!
Be the first to comment
Do you want to comment on this article? You need to be signed in for this feature