Top Cashback's Snap & Save supermarket shopping tool reviewed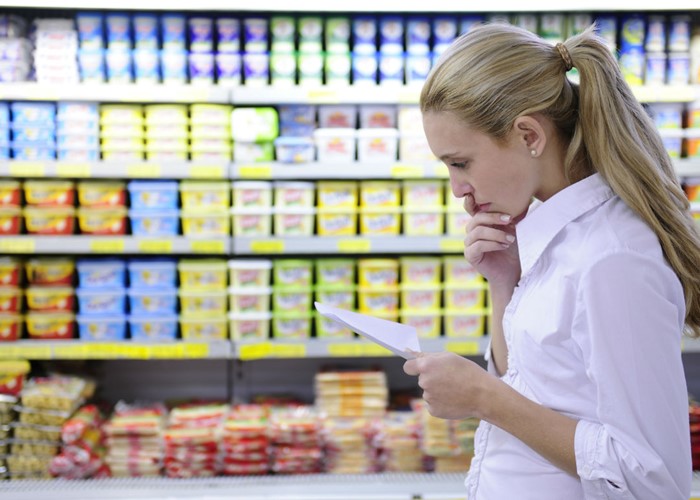 Top Cashback's new Snap & Save feature offers users the chance to earn cashback on the everyday items they buy at the supermarket. But is it any good?
Last week Top Cashback launched the Snap & Save facility, a new way for users to earn cashback on their groceries.
Up until now food shopping has been something of a 'one and done' experience with cashback sites. The top supermarkets would offer a set amount back so long as you spent a specified sum and it was your first visit. After that, the cashback trail runs dry.
Snap & Save is different, allowing you to earn cashback each and every time you hit the aisles.
How it works
Top Cashback is offering to pay cashback on a number of items should they feature in your next shop at one of the following supermarkets: Tesco, Asda, Morrison's, Sainsbury's, Waitrose, the Co-Operative, M&S Food or Iceland.
Below are the current deals:
Special K Cracker Crisps (20p cashback)
Boddingtons 12x440ml (£2 cashback)
Pringles 190g (buy two and get 40p cashback)
Clover 500g (40p cashback)
Heinz Salad Cream 600g (50p cashback)
Activia Creamy 4x125g (buy two and get 50p cashback)
Alpro Yoghurt 4x125g (buy two and get 50p cashback)
Nutella 400g jar (£1 cashback)
Coca Cola 8x330ml (50p cashback)
Old El Paso Fajita Kit 500g (40p cashback)
Cathedral City Cheese 350g (40p cashback)
Florette Salad Bag 200g (20p cashback)
Covent Garden Soups, 600g carton (buy two and get 50p cashback)
Goodfellas Deep Pan Baked Pizza (40p cashback)
Innocent Smoothies 750ml (40p cashback)
Fairy Washing Up Liquid 433ml (buy two and get 50p cashback)
Haagen-Dazs 500ml (50p cashback)
Carex Handwash 250ml (20p cashback)
Huggies Pure Baby Wipes (30p cashback)
Heinz Baked Beans 4x415g (40p cashback)
L'Oreal Elvive shampoo (50p cashback)
Bananas (spend 50p or more and get 25p cashback)
Kellogg's Cornflakes (50p cashback)
Fresh flowers (spend £5 or more and get £2.50 cashback)
Thornton's Classic 274g box (£1 cashback)
Gu Puds (50p cashback)
Mars and Snickers four-pack (50p cashback)
Kelly's Ice Cream, 1litre (50p cashback)
Until 21st February, you can also earn £2 cashback when you spend £10 or more on fuel at various petrol stations. For more on this, read Top Cashback and American Express offer cashback on fuel.
Should you buy any of these items on your next shop, all you need to do is take a picture of your receipt using the Top Cashback smartphone app and upload it to the site. The receipt needs to clearly show what items you bought, the name of the supermarket and the date of your shop.
If you don't have a smartphone, you can take a picture with a digital camera and upload it to the site via the Snap & Save offers section of the Top Cashback website.
Snapping your receipt
A few of those items ended up on my shopping list for my weekly sojourn to Tesco, so I thought I'd give the service a proper test drive.
I hadn't realised just how big my receipt would be. And with Tesco receipts, the store is named at the top, while the date of the shop is at the very bottom, making it incredibly difficult to take a clear picture with everything included that needed to be.
Having done some digging since it appears that you can take more than one photo to upload covering the different sections of the receipt, or even cut the receipt in half so that you fit it all in. A bit fiddly, but it should be easy enough.
So I took my photo, uploaded it and waited a couple of days. I soon received emails confirming that my transaction had been noted, and then an email confirming what cashback I would be paid.
Unfortunately the £1.50 I was expecting had fallen to just 40p…
Cashback in stages
What happened to my cashback? Looking at my receipt I came up with my own theory. While I bought Heinz Salad Cream and Baked Beans, the receipt itself doesn't say the brand. Perhaps that's why it hasn't tracked properly?
But having spoken to Top Cashback I was assured that their systems should be able to distinguish whether you bought the 'right' brand, even if it isn't mentioned on the receipt.
Instead, it seems that cashback may be paid in stages. So while one product goes through seamlessly, others have a bit more trouble being tracked properly. TopCashback told me the cashback should all go through after seven days, so I have a little longer to wait. We shall see if it all goes through smoothly.
Is it worth it?
£1.50 is hardly a huge sum. But it's money that I wouldn't have normally got, and I haven't changed my shopping routine at all. All I've had to do is take a photo of my receipt – not exactly a stressful task!
New deals will be announced each week, so I'll certainly keep an eye out for the latest cashback offers before I head off to the supermarket each week.
Quidco's rival, ClickSnap
Top Cashback's big rival Quidco has launched its own grocery cashback tool this week, ClickSnap. It's been in testing for a couple of months, as we first explained in Clicksnap: Quidco trials service offering cashback on supermarket shopping.
Again, it involves uploading a picture of your receipt, and is available on spends at Tesco, Asda, Morrisons, Waitrose and Sainsbury's.
I'll be giving it a test run next week, so keep an eye out for that.
More on food and cashback
Be the first to comment
Do you want to comment on this article? You need to be signed in for this feature