OrSaveIt: can a mobile app really save you money?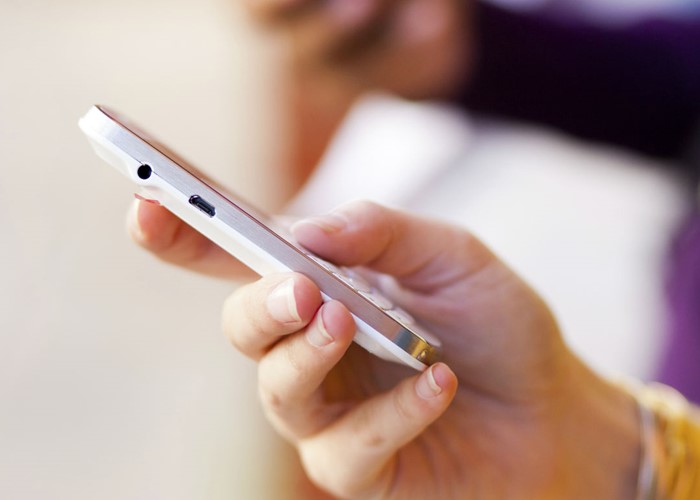 The new app OrSaveIt encourages people to forgo small luxuries and save the money for a bigger goal instead. But do you really need an app to do that?
As a personal finance journalist one question I get asked over and over again by friends and random acquaintances is "What's your biggest money saving tip?"
My answer is simple, and always the same: "Stop spending".
And, as you can guess, there's now an app for that.
OrSaveIt
OrSaveIt can be downloaded free from the iTunes App Store. Its aim is to get consumers to hold back on impulsive purchases and save the money instead.
For example, if you were about to spend £2.50 on a cappuccino or £1.65 on the latest issue of Heat, you forgo the purchase and save the money instead.
Each time a user decides to make a saving – whether deciding not to buy a coffee, making a packed lunch for work or staying in on a Thursday night – they enter the amount they've saved into the app and watch their cash pile grow.
At the end of each week, customers receive a savings update and can link through to a bank account and transfer the money to their savings account.
The app also allows users to set themselves savings goals, such as a holiday or new car, and to see how the small savings towards those goals soon accumulate.
How much can you save?
The app's founders have done some research on the amount of money people spend on day-to-day impulse purchases. It says that collectively Brits have a £6.34 billion a year latte habit.
Broken down, it suggests that each coffee drinker spends £393 a year on takeaway coffee.
The app works on the theory that normally when you make a saving – say £10 on your monthly phone bill or £3 on a buy-one-get-one-free deal in the supermarket – this amount is generally absorbed by other general outgoings.
By putting the money aside, saving money on a day-to-day basis can help you save for bigger items such as home improvements, cars and holidays.
Do you really need an app?
Using OrSaveIt will undoubtedly get users thinking about their day-to-day spending and how they could save money but, although the idea is good, I'm not convinced you need an app to adopt the don't-spend-save mentality.
Although I'm not generally a fan of New Year's resolutions, since the beginning of the year I've been actively trying to save money I usually flitter away on things I don't need.
I've got almost £100 so far so it's going pretty well. Some of the savings have come from skipping my weekly jaunt to the pub quiz for a couple of weeks due to picking up the latest virus doing the rounds. My plan is any winnings made on my return to the pub quiz team will also go in the savings pot.
I also threw in £10 when during a clothes shopping trip (for necessities, I hasten to add), I failed to notice some items I was buying were in the sale and therefore my total was £10 less than I thought I'd be spending.
Other savings have been made by cutting back on "treats" in the supermarket (good for the waistline too) and making a packed lunch for a day out in the countryside at the weekend, rather than buying food in a café or pub.
Get the most from your savings
Of course once you've started saving you need to find an account that gives you a decent return on them.
A Cash ISA is a good place to start. Best buys at the moment include Coventry Building Society which pays 2.8% on 60-day notice terms, and Earl Shilton Building Society which pays 2.7% but requires 90 days to get your money out.
The top-paying easy access accounts include the Post Office which pays 2.1% (including a 2% bonus for 12 months) but requires a minimum investment of £500 and Coventry Building Society which pays 2% (including a 0.4% bonus for a year) and only requires a minimum investment of £1, while Nationwide and Derbyshire Building Society also offer easy access accounts paying 2%.
More on moneysaving:
Be the first to comment
Do you want to comment on this article? You need to be signed in for this feature