Why the experts are right about house prices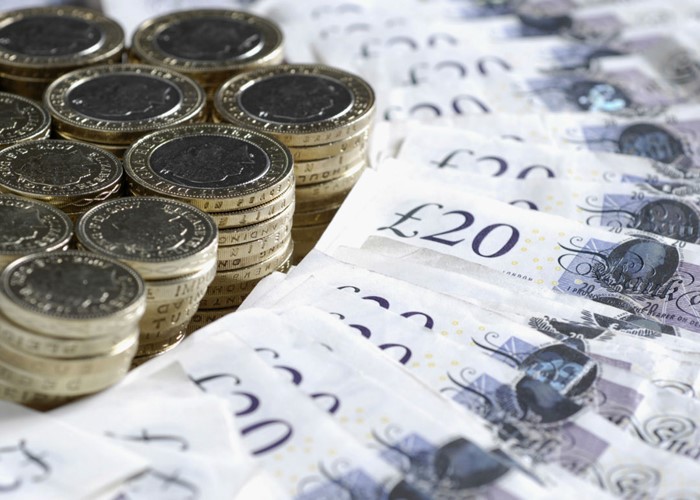 Most property experts believe property prices won't fall this year. And there are good reasons for their confidence.
House prices are expected to either remain broadly flat or rise by no more than 2% this year, according to expert commentators at the likes of Rightmove and Halifax.
Last week, Cliff D'Arcy argued that such predictions are wrong. He cited several excellent reasons why he expects house prices to weaken this year - but he didn't examine any of the reasons pundits could be right in predicting prices will stay flat or rise slightly.
So today, for balance, I'd like to look at five reasons why the experts could be right about house prices - or at least, why they are more positive than Cliff. However, the outlook is certainly not all rosy, so I'd urge you to read Cliff's article as well as this one, review all the evidence yourself, and make up your own mind.
1. Mortgage approvals are up
According to the Council of Mortgage Lenders (CML), mortgage approvals to home buyers have increased in recent months. In its latest market commentary, it reported: "Seasonally adjusted house purchase approvals were up in November and - at 54,000 – were the strongest since the start of 2012 (when lending was buoyed by the looming end to the Stamp Duty concession for first-time buyers)."
Mortgage approvals to first-time buyers have also increased, with the CML reporting a 19% year-on-year increase in the number of loans advanced to first time buyers.
2. There are special deals for first-time buyers
First-time buyers are the lifeblood of the property market, but many struggle to save up a big enough deposit to buy nowadays.
Recently, special deals on offer from certain lenders have started helping some first-time buyers to take that difficult first step onto the property ladder when they otherwise would not be able to.
For example, earlier this month, Barclays launched its 'Family Springboard' mortgage, which allows first-time buyers to buy with a 5% deposit - provided family members put savings equal to 10% of the purchase price in a special Barclays savings account. You can read more about it in Barclays Family Springboard: buy a house with 5% deposit.
3. Mortgages are cheap
Mortgages are at their most affordable level for a decade, according to a recent study by Halifax.
The lender found that mortgage payments for a new borrower are at their lowest level in relation to earnings for a decade - with mortgage deals currently almost twice as cheap as they were at the height of the financial crisis. The average borrower puts just 28% of their disposable income towards their mortgage payments nowadays, compared to 48% in 2007.
4. More properties are coming on to the market
Rightmove has reported a 22% increase in the number of properties coming onto the market this month, compared to a year ago, and has seen a 27% increase in its web traffic as well.
Rightmove spokesperson Miles Shipside said: "With new seller prices up by 2.4% (£5,369) year-on-year, more sellers coming to market, and a new year jump in Rightmove traffic, early indicators offer reasons to be confident that both prices and transaction numbers will see a modest rise in 2013."
Property listings are still down 37% on five years ago, before the full impact of the credit-crunch, but Rightmove says that current levels are the highest recorded at the beginning of a new year since 2008.
5. Buy-to-let investors are increasing their portfolios
There are various reports that buy-to-let investors are buying or intending to buy more properties. The Association of Residential Letting Agents has reported that the average number of properties owned by landlords increased from seven to eight at the end of 2012. Meanwhile, brokerage firm Mortgages for Business found that 80% of the landlords it surveyed are looking to refinance in order to buy more properties or move to a cheaper deal, compared to 55% a year ago.
Similarly, 74% of the professional landlords surveyed by Rightmove said they intended to buy and increase their portfolios within the next 12 months.
These are just some of the reasons to believe house prices might increase over the next year - but as Cliff's article makes clear, there are also many good reasons to believe prices might weaken as well. So please read this article in the context of his.
What do you think will happen to house prices this year? Please let us know your thoughts using the comments box below.
More on house prices:
Be the first to comment
Do you want to comment on this article? You need to be signed in for this feature