Poundland versus Asda, Tesco and Sainsbury's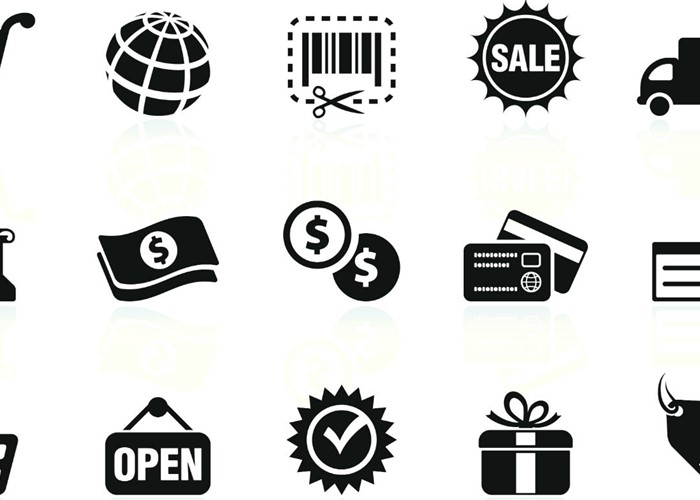 Can Poundland beat the price of name brand products found in Asda, Tesco and Sainsbury's?
Poundland is running a "Switch to Poundland and Save" campaign during January to encourage people to head to the store for their 'top-brand' weekly essentials.
And you probably won't have to go far to find a branch. Poundland is now a familiar site on many high streets with 420 shops in the UK and plans for many more in the next few years.
The discount giant is one of the great success stories of the recession. With its one-price-fits-all structure, Poundland's £1 bargains appeal to shoppers on increasingly tighter budgets. Last year it posted a 27% increase in annual profits and reported turnover of £780 million.
So let's see how this high street success compares to its supermarket rivals on price - should the retailer should be on our radar for the weekly shop?
Shopping basket test
I looked at 20 products you can pick up in Poundland and found the cost of getting the same items at Asda, Tesco and Sainsbury's.
The results are shown below in the table.
I have used the normal price of the products at Asda, Tesco and Sainsbury's rather than the special promotional pricing or multi-buys on offer. That's because these special offers tend to have short life spans (most were due to finish at the end of January) and encourage you to spend more (read: Which?: The four ways supermarkets con shoppers), but I have listed them in the notes for reference. Bear in mind where Poundland has a multi-buy offer listed you usually get more for spending the same amount.
Name-brand product

Poundland price

Asda price

Tesco price

Sainsbury's price

Notes

Tilda Brown Basmati Rice (250g)

£1.00

£1.58

£1.59

£1.59

Tesco 2 for £2
Sainsbury's 2 for £2.50

Reggae Reggae Jerk BBQ (310g)

£1.00

£1.50

£1.69

£1.69

Lloyd Grossman Tikka Masala Sauce (350g)

£1.00

£1.80

£2.09

£1.99

Tesco £1.00 until 29/01/2013
Sainsbury's £1.50 until 29/01/2013

Weight Watchers Chilli Con Carne Sauce (350g)

£1.00

£1.48

£1.49

£1.49

Poundland 3 for £2
Sainsbury's £1.00 until 05/02/2013

Dolmio Pasta Vita - Tomato & Basil (300g)

£1.00

£1.97

£1.99

£1.99

Asda 2 for £3.50 - no end date
Sainsbury's 2 for £2.00 until 19/02/2013

Discovery Mexican Fajita Sauce and Season (370g)

£1.00

£2.08

£2.09

£2.09

Supermarkets sell a larger 382g jar

Helmann's Light Mayonnaise (430ml)

£1.00

£1.98

£2.25

£2.25

Sainsbury's £2.00 until 19/02/2013

Heinz Baked Beanz (150g)

£1.00

£0.44

£0.40

£0.40

Kellogg's Cornflakes (250g)

£1.00

£1.58

£1.39

£1.39

Warburtons Medium Sliced White Bread (600g)

£1.00

£1.00

£1.45

£1.45

Supermarkets sell 800g loaf
Tesco 2 for £2.50 until 04/02/2013
Sainsbury's 2 for £2.60 until 12/02/2013

PG Tips One Cup (70 Pyramid Bags)

£1.00

£2.49

£2.49

£2.49

Supermarkets sell 80 pyramid bag packs

Ribena Blackcurrant (4 Pack)

£1.00

£1.49

£1.49

£1.49

Walkers Ready Salted Crisps (6 pack)

£1.00

£1.68

£1.68

£1.58

KitKat (8 Bars 2 Fingers)

£1.00

£1.59

£1.59

£1.59

Sainsbury's £1.00 until 19/02/2013

Cadbury Whole Nut Dairy Milk

£1.00

£1.42

£1.39

£1.39

Unclear amount in Poundland product but supermarkets stock the 120g bar
Asda £1.00 offer - no date

Ryvita Multi-Grain Crispbread

£1.00

£1.29

£1.29

£1.29

Poundland had a limited edition packaging
Unclear amount in Poundland packet but supermarkets stock the 250g packet

Flash Spray with Bleach (500ml)

£1.00

£2.00

£2.00

£1.99

Tesco £1.00 until 29/01/2013
Sainsbury's 99p until 29/01/2013

Fairy Washing Up Liquid (450ml)

£1.00

£1.00

£1.60

£1.60

Tesco £1.00 until 30/01/2013
Sainsbury's 2 for £2.00 until 29/01/2013
Supermarket bottles only 433ml

Finish Powerball (13 Pack)

£1.00

£3.00

£4.00

£3.87

Tesco £3.00 until 15/02/2013

Weight Watchers Grape Cordial (1 litre)

£1.00

£1.39

£1.39

£1.39

Poundland 2 for £1
Tesco £1.00 until 29/01/2013

Total costs

£20.00

£32.76

£35.35

£35.01

While the supermarkets would provide 20 items, Poundlound would give you 23 products in your basket without spending more than you needed to.
Source: Poundland.co.uk and Mysupermarket.co.uk
Prices correct 24/01/2013
Strength of the pound
As you can tell based on the basket sample of 20 branded products, Poundland is £12.76 cheaper than Asda, £15.35 cheaper than Tesco and £15.01 cheaper than Sainsbury's when you exclude the temporary discounts and multi-buy offers. It also puts more items in your basket without you having to spend more.
So Poundland could generally save you over 50% on branded products whether you shop at Asda, Tesco or Sainsbury's.
Some of the individual savings were even more impressive. The Finish Powerball dishwasher tablets can be found up to £3 cheaper at Poundland. In other cases like with the Fairy Liquid you didn't save anything going for Poundland over Asda but did if you usually shop at Tesco or Sainsbury's.
I found the best buys were with Weight Watchers products, cooking sauces, household cleaning products and snacks. So if you tend to buy name-brand products, you could save money at Poundland. However, you could save much more by going for the no-frills value ranges at each of the supermarkets instead.
Inflation busting prices
So how come Poundland can undercut the supermarkets so dramatically on price?
The store and many like it such as Pound Stretcher, the 99p Store and Pound World appear to be defying inflation and rising costs.
A lot of it has to do with the exponential growth of these stores which has brought bigger purchasing power.
Poundland began selling a few cheap products in the Midlands but today it has private equity firm - Warburg Pincus- backing it and has grown so big it is able to negotiate directly with manufacturers to secure deals.
Often the products are slightly smaller versions destined solely for Poundshop shelves and the sizes come up a bit irregular when compared to supermarkets.
A Warburton loaf, for example, is £1 but is only 600g not the 800g industry-standard you see on the shelves in the supermarket. Bottles are not quite a litre and packets are a bit lighter in some cases.
Elsewhere the store is able to pass on items in older packaging, the Ryvita Crispbread in the table above for example had limited edition Jubilee packaging which the supermarket equivalent did not.
But Poundland and other single-price stores also get hold of surplus stock, old lines and products approaching the end of their shelf life which seem to be snapped up quickly once a flashy bargain sign is slapped on.This tactic seems to have been picked up by the supermarkets in recent years with shelves dedicated to items that cost just £1.
Limitations
I must say I was surprised at the number of well-known brands I found at Poundland like Cadbury, Heinz, Weight Watchers and Walkers.
But although Poundland stocks a surprising array of products covering food, drink, health, beauty, household, gardening, stationery, books, DVDs and toys it doesn't stock everything you might want in your weekly shop.
You won't be able to pick up fresh fruit and vegetables, frozen foods or a wide enough selection of meat and dairy ( but Poundland has started selling mince meat, eggs and milk).
Plus although Poundland is cheap for branded products you can get them even cheaper if you went for value ranges in the supermarkets.
So Poundland might not replace the supermarket shop just yet, but it is clearly a place that could save you money on some items. So splitting up the shopping on those name-brands you just can't do without could make you savings.
If you want more ideas on how to save on food read: How to save money on your food shopping.
More on shopping:
How to slash your supermarket delivery costs!
Supermarkets agree new code to clean up 'discount' cons
Play.com to shut down direct retail business
Gift cards that are safe from retailers going bust
Be the first to comment
Do you want to comment on this article? You need to be signed in for this feature