Building societies restrict savings accounts to local residents only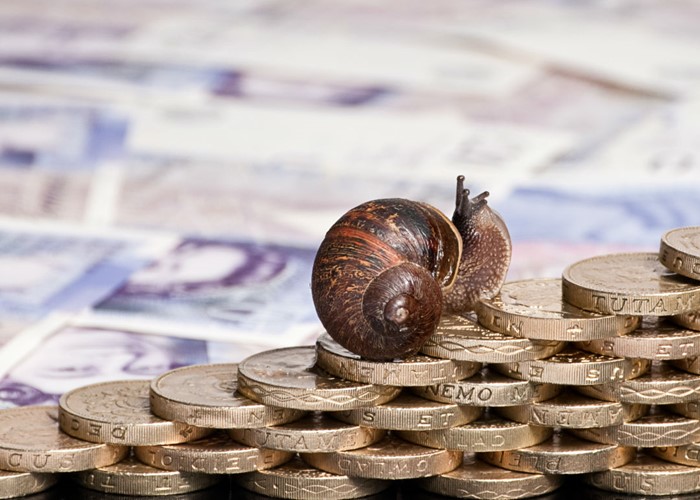 As a number of building societies close their doors to all but local savers, we look at the mutuals that still offer a decent return on your savings.
From their Victorian beginnings, British building societies had their roots in local communities, providing savings accounts and mortgages to neighbouring residents.
Much later, and particularly in the 1990s, almost all societies threw open their customer bases to include anyone living in the UK. This enabled them to attract larger deposits and thus lend more to homebuyers.
But over the last few months a number have gone back to their roots, limiting membership to just local residents.
Closing the gates
Since last November, no fewer than five different building societies have 'gated' their products by making them locals-only. Here are the five societies to close their doors to non-local borrowers and savers:
Society

Date of

gating

Ipswich BS

16th November

Vernon BS

4th December

Dudley BS

2nd January

Loughborough BS

3rd January

Tipton & Coseley BS

9th January
Source: Moneyfacts
As you can see, three societies went locals-only in the first nine days of this year. This strongly suggests that more will follow suit during 2013.
In addition, these four small societies have been locals-only for some time: City of Derry BS, Cumberland BS, Hanley Economic BS and Progressive BS. In addition, since 2nd January Earl Shilton BS has restricted transfers into its Cash ISA to existing members only.
Thus, a total of nine out of the UK's 47 building societies have completely closed to new customers outside of a defined area -- with more likely to join this small but growing group.
Big changes for savers
The Bank of England slashed its base rate to 0.5% a year in March 2009, where it has remained ever since. With interest rates plunging to record lows, UK lenders have often struggled to find sufficient funding. Until last year, this funding pressure helped to improve the rates paid by savings accounts, as lenders competed vigorously for our spare cash.
However, the Funding for Lending scheme has now eased much of this demand for deposits, as it allows lenders to borrow directly from the Bank of England at rates as low as 0.25% a year. Consequently, savings rates have been steadily slipping since mid-2012.
With major lenders no longer chasing savers' cash by reducing their rates, money has started flooding into building societies. This has caused their savings accounts to climb to the top of the best buy tables. That's why some societies have had no choice but to close their doors to the wider public.
This new savings trend is good news for locals, but when societies close their doors, they reduce national access to table-topping savings rates. Then again, with 47 different societies scattered across the UK, there must be a fair few branches competing in your local area.
For example, I live in Hampshire, where the tiny Newbury BS has four branches and is set to open its fifth branch in Winchester in April. This will take the society's network to 11 branches, showing that traditional societies can thrive in this post-crash age.
Super savings from societies
Despite some building societies closing their doors to all but those who live locally, others are still keen to stash your cash. Here are four of the top easy access accounts from mutuals, based on an opening balance of £100:
Account

Rate

(AER)

Min/Max

balance

Access

via

Total

branches

Nottingham BS

First Home Saver*

3.25%

£10/£15,000

Branch

32

Newbury BS

Existing Members

2.10%

£50/£19,000

Branch

Post

10

(11 from April)

2.00%

£1/£5m

Internet

700

Chelsea BS

Triple Access Saver Issue 2

2.00%

£100/£2m

Branch

Post

35
*Available to first-time buyers only
** Five withdrawals permitted per year; all withdrawals via Nationwide FlexAccount.
As you can see, all four of these accounts pay at least 2% a year before tax on balances of £100+, putting them among the very best accounts on offer today.
Naturally, all four are also covered by the Financial Services Compensation Scheme (FSCS), which guarantees 100% of the first £85,000 deposited per person per UK banking licence.
More on savings:
Be the first to comment
Do you want to comment on this article? You need to be signed in for this feature