The Daily Mail Rewards Club: how it compares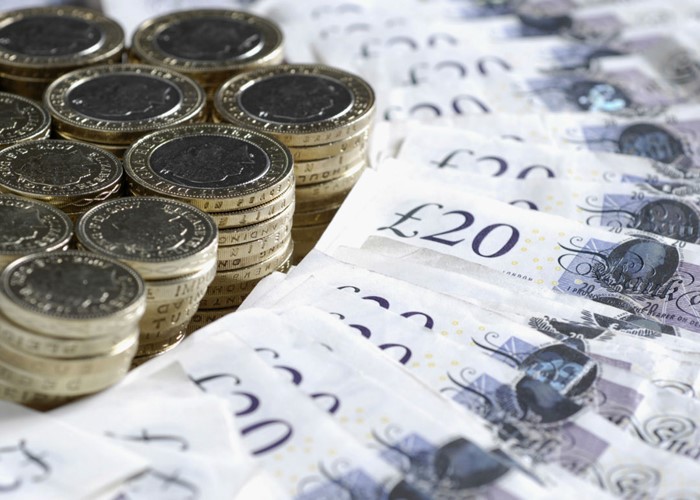 If you buy the Daily Mail and Mail On Sunday you can get access to exclusive rewards with the Mail Rewards Club. But how does this reward scheme compare to rivals like Nectar, Tesco Clubcard and Boots Advantage?
The Mail Rewards Club offers exclusive loyalty rewards for those that buy the Daily Mail and/or The Mail on Sunday.
But with so many rewards schemes out there how does the Mail Rewards Club stack up?
Banking points
In order to earn Mail Points you will need to buy the paper to obtain a Unique Number and enter this online to bank its value.
The Unique Number is 12-digits long. A different one can be found on the back page of the newspaper every day.
You will have until 23:59pm four days after the date of each publication to enter your Unique Numbers before they expire.
These codes are worth different amounts on different days. The values are advertised on the front of the paper and can be boosted with a bonus when you manage to buy the paper regularly over a certain period of time.
Of course in order to maximise your points total you will need to buy the paper as regularly as you can. The Daily Mail costs 55p during the week, 90p on a Saturday and £1.50 on Sunday. So you would need to spend £5.15 for a week's worth of papers to get seven codes.
But what can you get?
Points mean prizes
Your Mail Points can be exchanged for Mail Rewards from the Mail Rewards shop.
Once you have registered as a member and started to accumulate points you can spend them on high street vouchers, entertainment gadgets, beauty products, experiences and on things you might want for your home and garden.
Since September 2012, over one million readers have earned £30 million in rewards.
What you can get
Based on the most recent points tally (7th-11th January), members who bought the papers every day last week have managed to earn 300 points (10 points daily, 100 points on Saturday plus 150 points on Sunday) for spending £5.15.
If we assume that every week you get this amount, plus double points for buying the paper every day, that's 600 points a week.
In four weeks based on the point values staying the same and the bonus applying weekly you would have 2,400 points which you would have spent £20.60 to rack up.
Here are a few things you can get with 2,400 points at the moment at the Mail Rewards shop:
| | | |
| --- | --- | --- |
| Mail Reward | Value | Mail Points |
| John Lewis Voucher | £5 | 2,000 |
| Zavvi.com E-Voucher | £5 | 1,500 |
| Phillips in-ear headset | £15.32* | 2,300 |
| Body Shop Gift Voucher | £5 | 1,500 |
| Mail Shop Voucher | £8 | 2,200 |
| Costa Gift Card | £2.50 | 1,000 |
| Mail Rewards Club Flexecash Top Up | £5 top up | 2,000 |
*based on RRP
If you saved up your points for longer you could get even bigger rewards.
| | | |
| --- | --- | --- |
| Mail Reward | Mail Points | Estimated time to accumulate with bonus points |
| Vue Cinema Free Ticket | 3,100 | Six weeks |
| £100 Fizz Holidays voucher | 5,000 | Nine weeks |
| E-reader | 8,000 | 14 weeks |
| Kodak Digital Camera | 17,000 | 29 weeks |
As you can see if you read the Daily Mail regularly then this scheme is definitely worth taking part in. After all, if you're spending the money anyway you might as well be rewarded for it.
But let's see how rewarding this scheme is compared to the three biggest in the UK.
Boots Advantage
When you shop online or in-store with a Boots Advantage card you'll get four points for every £1 spent. You can also earn points via Treat Street through lots of other retailers which usually banks a smaller one point for every £1 spent.
Each point you collect is worth a penny which can be used to buy things at Boots.
Even though the Boots Advantage card allows points to be collected from other places, unlike the Mail Rewards Scheme, you are limited on where you can spend your points.
With the Mail Rewards Scheme you have a bit more choice, especially if you choose to put your points towards a top-up on a Mail Reward FlexeCash Card, which acts as a gift card for several high street retailers including Boots!
Nectar
The Nectar scheme allows you to collect points online or in stores with a Nectar Card.
Unlike the Mail Rewards Scheme you can earn points in a variety of different ways. There are over 500 online retailers and big brand stores such as Sainsbury's, Homebase and BP let you collect points too.
Like the Mail Rewards scheme you can spend the points in a variety of ways; on the high street, on experiences, on travel and much more.
Let's use a cinema ticket to see which scheme will work out the best value.
To see Les Miserables at London Islington Vue costs £11.80 for a normal adult ticket during the week.
Amassing 3,100 Mail Points would get you a free ticket and this could take six weeks (certain factors allowing) which would cost £30.90 in buying the paper religiously.
Using the Nectar Points instead you would need 1,250 points to get the right amount (250 points is worth £2.50) issued to buy a ticket. But you can collect these points anyway you like, whether via your food shop at Sainsbury's, buying clothes at ASOS or even paying your bill with British Gas.
Because of the variety on offer from Nectar it is hard to do a pure cost comparison.
At one end of the scale you wouldn't have to spend anything to get the points you need for a free cinema pass. If you switch two accounts to direct debit with British Gas this would earn you 1,600 points - more than enough for the cinema ticket. However if you were to shop with ASOS you can currently get four points for every £1 spent which means you would need to spend £312.50!
Tesco Clubcard
The Tesco Clubcard was the most popular loyalty card in a recent survey.
You can only collect points via Tesco shopping, Tesco fuel, Tesco Direct and Tesco brands like Blinkbox. So Tesco has a wider variety of ways to collect points than the Mail scheme, but is still limited to the Tesco brand and a few partners like E.ON.
Like the Mail scheme Clubcard also has a variety of rewards. Clubcard points can be turned into Tesco vouchers to spend at Tesco, but you can also exchange them for money off at restaurants, on travel, hotels, days out, health, beauty, motoring, magazines, home and garden and on the high street.
A comparable cinema treat on offer from Tesco is also available.
To see Les Miserables at Cineworld on the same day and time would cost £9.60. Tesco will exchange £4-worth of Clubcard vouchers for a free adult pass, which you can get from 400 points.
As generally Tesco rewards one point per £1 spent you would have had to spend £400 in order to get the free ticket. So unless you use Tesco for your shopping, this might not be the best way to do it.
Shopping savvy
Reward schemes that offer ways to collect points to spend on things you want are great if you don't go out of your way to get them. So you will need to decide which scheme suits you best in terms of your spending habits.
If you don't read the Daily Mail regularly then you probably won't be able to get much value from its Reward scheme.The Nectar and Boots schemes allow you to collect from a variety of places, but only Nectar and Tesco allow you to spend them in as many ways as the Mail Club.
It's worth bearing in mind that the Mail Rewards Club also allows members to earn cashback from over 2,500 retailers with the chance to get vouchers or discounts as well. But you don't need to buy the paper in order to start using or even maximise this service, all you need to do is register for free and browse. To find out if cashback beats rewards schemes check out this article: Rewards schemes versus cashback websites.
More on shopping:
How to boost your loyalty card points
BeforeWeBuy, TopCashBack, Voucher Comparison: shopping tools put to the test
Be the first to comment
Do you want to comment on this article? You need to be signed in for this feature