Why it will be easier to get a mortgage in 2013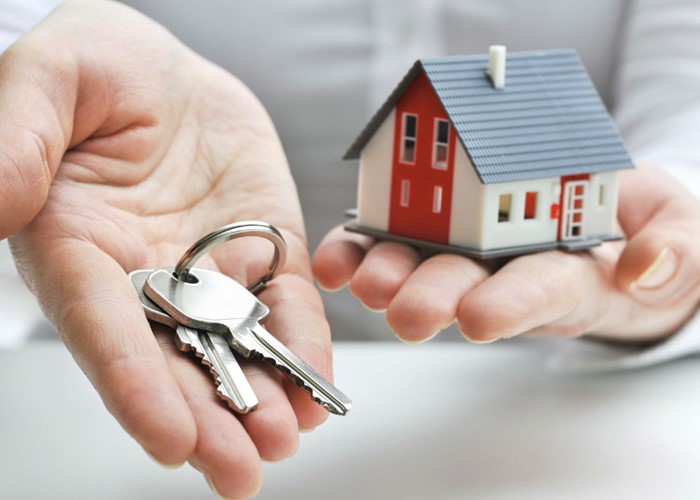 Is the mortgage freeze really thawing or will the big chill continue for borrowers?
There's an air of optimism in the mortgage market, and this year it feels like more than the usual PR spin that's trotted out each January by those with vested interests.
Many mortgage experts really think that things will improve this year, in terms of the amount lent to borrowers and the deals we are able to access.
This positive vibe comes off the back of a decent 2012. And I mean decent, not great. We are nowhere near the pre-crunch levels of mortgage lending, but an increase is an increase even if comes from a low base.
Last year was certainly better than expected, both in terms of lending volumes and new products. In fact, gross lending reached an estimated £144 billion in 2012, compared to the £133 billion that was predicted by the Council of Mortgage Lenders (CML) at the start of the year.
There was even a mortgage rate war in the Autumn, and rates have ticked down a bit further since then. According to Moneyfacts average five-year fixed rates were 4.73% in August, 4.57% in October and are 4.27% now – a similar downward trend is apparent on two-year deals too.
So things are clearly getting better, plus there is reason to believe that some mortgage borrowers will find it easier to get hold of a mortgage this year, as lenders start to be more generous about who they will lend to, and at what rates of interest.
Things can only get better
The catalyst for the improvement in mortgage availability has been the Government's Funding for Lending Scheme (FLS), although in fairness there has been some improvement in funding markets generally – the Bank of England isn't entirely bankrolling the mortgage industry!
Launched in August, the FLS aims to make mortgages and business loans more accessible by offering cheap funds to lenders. And the best bit of the scheme is that lenders can only access the super cheap funds if they promise to lend them pound for pound to borrowers and small businesses – which is why it could really do some good.
Only weeks after the scheme started lenders began to launch products that they claimed were a direct result of the cheap funds, as we highlighted in Funding for Lending scheme already leading to cheaper mortgages. There has been no overnight revolution, but there has been a steady flow of competitive mortgages since.
Most importantly, lenders themselves now believe that they will lend more to borrowers in 2013 than last year, and at higher loan-to-value ratios, as a result of the scheme.
More money, more mortgages
The Council of Mortgage Lenders thinks that lending will rise to £156 billion in 2013 – an increase of £12 billion on 2012 – as FLS enables lenders to grow their mortgage books as a result of the cheaper funds.
Plus the Bank of England's recent Credit Conditions survey revealed that lenders expect a significant rise in the amount that they lend out in the first three months of this year.
What really stands out though is the fact that lenders also reckon they will lend more at higher loan-to-value ratios – to those with small deposits – and they cite the FLS as one of the things that will make this achievable.
This has got a lot of people, and the press, excited about the fact that high LTV mortgages are likely to become easier to get hold of this year. If true, it will help frustrated first-time buyers onto the ladder and give the housing market a boost.
In fact, a raft of competitive high loan-to-value deals have already been launched in the first couple of weeks of 2013, as I wrote about recently in The best new mortgages for 2013.
Even since then lenders have come out with deals that will help more buyers onto the ladder, such as Barclays' new Family Springboard Mortgage, available up to 95% of a property's value.
So will it become easier to get a mortgage this year, and is it happening already?
No big thaw
I don't see the mortgage freeze thawing significantly in 2013, although it's clear that for some borrowers things will improve.
For those with a big deposit, the mortgage war will continue apace. The low risk end of the market has already become cheaper than ever before, with the best two-year fixes at under 2% and even five-year fixes at less than 3%. And who knows how low rates can go? I would guess we will see sub-2.5% five-year fixed rates before the end of the year.
But of course, it's those people who have been blocked out of the mortgage market that really need help and all eyes are on whether or not FLS will have a tangible impact on them.
My guess is that any improvement will only be slight for borrowers with less than 10% upfront.
There is going to be no return to mainstream 'no deposit' deals, and I don't see a big change in the 5% deposit market either. While more deals will be launched – and have been - I still think most will have strings attached, like some sort of guarantee from a family member required. Either that or they will be priced so high as to be unaffordable for many borrowers.
But the big change will come from the fact that we will start to see real competition on rates for borrowers with 10% upfront, meaning that many first-time buyers are going to find cheaper deals available to them. The Government also alluded to more help for those who cannot raise a deposit in this week's Mid-Term Review, although details were sketchy.
Of course, I could be wrong and maybe 2013 really is the great comeback year for the mortgage market, whatever your deposit.
What do you think?
Get free mortgage advice from the lovemoney mortgage service
This article aims to give information, not advice. Always do your own research and/or seek out advice from an FSA-regulated broker (such as one of our brokers here at lovemoney.com), before acting on anything contained in this article.
Finally, we tend to only give the initial rate of a deal in our articles, but any deal which lasts for a shorter period than your mortgage term may revert to the lender's standard variable rate or a tracker rate when the deal ends. Before you take out a deal, you should always try to find out from your lender what its standard variable rate is and how it will be determined in the future. Make sure you take all this information into account when comparing different deals.
Your home or property may be repossessed if you do not keep up repayments on your mortgage.
More on mortgages:
Be the first to comment
Do you want to comment on this article? You need to be signed in for this feature