The five worst scams ever!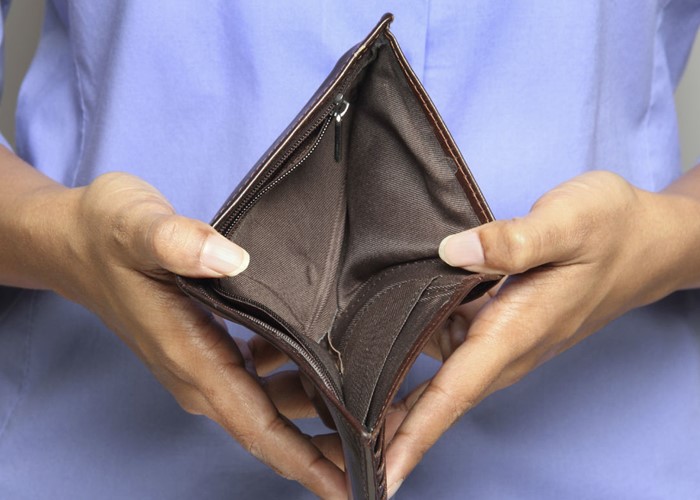 Here's the lowdown on the UK's five most appalling scams, together with how to spot and avoid them.
This is a lovemoney.com classic article which has been updated for 2010.
Here at lovemoney.com, we love exposing the scams and rip-offs of everyday life. But unfortunately, we do not have space to expose them all!
According to the Office of Fair Trading (OFT), three million people lose money to mass marketed scams each year. This includes everything from promises of miracle cures to online dating scams.
Yes, romance isn't dead - it's a rip-off.
Many of these scams prey on the vulnerable, or the plain greedy, pledging the earth but rarely delivering more than broken promises.
Here are five of the worst and most regularly reported scams (click on some of the headings to view examples from the OFT website):
Scammers posing as representatives of official or made-up overseas lotteries contact you via a letter or email with news that you've won a major cash prize.
You are sometimes told to telephone an agent who will ask for money to cover administration costs, customs and taxes. However, the winnings do not exist and are never received.
The 'El Gordo' lottery was infamously pirated by scammers pretending to represent the official Spanish game, with promises of big prizes, even if you hadn't entered.
In order to claim, winners had to provide their bank details and were told that 5-10% of the winnings would be retained for costs. The winners were contacted again at a later date and asked for various fees in order to release their alleged prize – never actually receiving a penny.
Remember that legitimate lotteries will never ask you for money in return for a prize – after all, they are meant to be paying you!
And, as the famous saying goes, 'you have to be in it to win it' – so if you ever win a big prize without having bought a ticket, be particularly wary.
Donna Werbner gets your two pence on the scams you hate, and finds out how you can protect yourself and stop the scammers from stealing your cash.
2. Miracle cure scams
So, someone's finally found a 'miracle cure' for a previously incurable disease, or has access to a wonderful 'ancient remedy' for a wide variety of ailments.
These will generally be accompanied by case studies, such as the story of Joe Bloggs, who went from having less hair than Homer Simpson to being hairier than Cousin It overnight.
Joking aside, vulnerable people can easily fall foul of these scams. However, you should always be sceptical about anyone who claims they can cure a disease that qualified doctors cannot.
Instead, always consult a medical professional, such as your GP, before buying anything that claims to treat a wide range of ailments.
3. and 4. Swindling sweepstakes and misleading prize draw scams
These work using the same principles as lotteries. You receive an official looking letter or email saying you've won a large cash prize or other major award. However, to claim the prize you have to send an administration fee, order something from an accompanying mail order catalogue, or call a premium rate number.
However, tucked away in the very fine print will be a statement declaring that this 'small fee' is in fact only access to a prize draw where your likelihood of winning the top prize is extremely small.
In other cases where you need to call a premium rate number, the prize you end up with is often worth less than the cost of the phone call itself. You can see an example of one of these scam mailings here.
Recent question on this topic
ADH asks:

MikeGG1

answered "Yes, it has all the hallmarks of Phase 2. See also the following which may be 2 years old but..."

Swarbs

answered "Very likely to be a scam, as Xiiva was petitioned into bankruptcy in Canada on the 25th May 2008,..."
This scam can be particularly nasty as it preys on the most vulnerable. Bogus clairvoyants and psychics send letters to unsuspecting victims claiming to hold the solution to all your problems.
And, just to prove they're doing it out of the goodness of their hearts, they won't request money directly from you – and will instead ask for a donation 'to contribute to their expenses'.
However, this goodness can quickly evaporate, and mailings can sometimes adopt a more aggressive tone – sometimes even suggesting that you will actually aexperience misfortune if you fail to send the money requested.
The reality is the scammers won't give you anything for your money apart from perhaps a cheap giveaway item, masqueraded as an amulet or special charm that has as much power as the envelope it comes in.
Stopping the scammers
If you are contacted by a scammer, whatever you do, don't reply. Entering into dialogue with a scammer or worse, sending them money will only make you a more promising target.
In some cases, you could even be put on a hit list, sold to other scammers who will also target you. There is only one home for these letters and emails – the bin.
In addition, the OFT has a wealth of information on current scams, together with how to spot and avoid them. This guide tells you more about common scams in the UK, together with these guides on how to recognise a scam, and how to ensure you're not duped by them.
If you are in any doubt over whether a mailing is legitimate or not, you can call Consumer Direct, which is on hand to advise you of what to do. You can also report a scam via the Consumer Direct website. That way, hopefully someone else won't be duped by it.
At the end of the day, no matter how savvy we are about scams, it won't stop the scammers from trying. However, with a little vigilance and a few top tips, hopefully we won't ever be made fools of.
And remember, if it sounds too good to be true then, I'm afraid, it probably is....
More: Don't fall victim to a card scam | The top five latest online scams
Be the first to comment
Do you want to comment on this article? You need to be signed in for this feature