Avoid Rip-Off Redundancy Insurance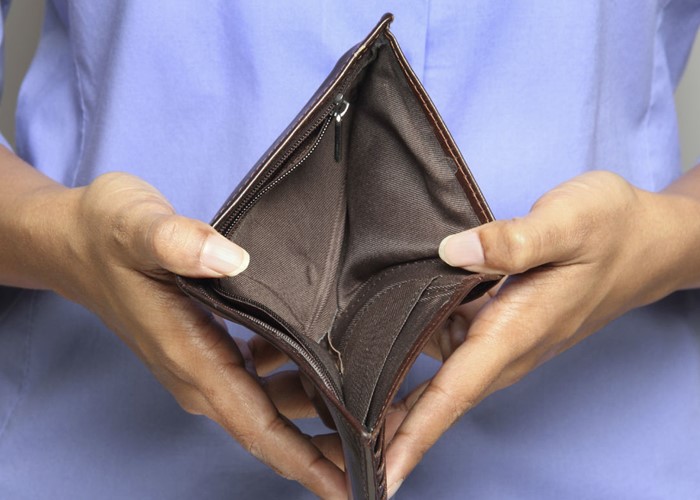 Worried about losing your job? Why redundancy insurance isn't the answer.
With the economy in trouble and the threat of recession on the horizon, you may be feeling jittery about the safety of your job.
The Office for National Statistics (ONS) reports the redundancy rate is rising. In the three months to July, 138,000 people were made redundant -- a 28,000 increase on the previous quarter.
So you might be tempted to take out an insurance policy which provides a payout if you lose your job. But I think that could be a mistake.
I can understand why redundancy insurance -- also known as unemployment insurance or redundancy cover -- seems like a good idea. After all, this type of policy will replace some of the income you lose following involuntary redundancy.
But the problem is redundancy insurance falls into the same category as the now infamous payment protection insurance (PPI). PPI covers payments for loans, credit cards or mortgages when you're unable to do so as a result of accident, sickness or unemployment.
If you're a regular Fool reader, you'll know my colleague, Cliff D'Arcy, has waged a war against rip-off PPI since 2003. The PPI industry has been the subject of a widely publicised mis-selling scandal, so you should treat any PPI-related insurance policy with caution.
Many PPI policies have now been exposed as hugely over-priced for the protection they provide and difficult to make a successful claim under. But should redundancy insurance be tarred with the same brush?
What is redundancy insurance?
Let's take a look at the basics first of all. Redundancy insurance policies vary depending on the insurer, but here are some of the rules:
- 50% to 65% of your income is normally covered up to a maximum benefit of £1,000 to £2,000 a month.

- If you make a successful claim you'll normally only receive benefits for 12 months. (Some policies provide cover for 24 months).

- Payments will stop when you return to work, although you can carry on paying the premiums for cover to continue.

- A claim will only be successful if you have been made redundant involuntarily. If you opt for voluntary redundancy, you resign or you're dismissed, you won't be covered.

- During the time you're claiming, you must also be available and actively seeking work.

- There will normally be a waiting period before you start to receive benefits. Your payout will be deferred for a period 30 or 60 days. Some policies will backdate benefits to day one.

- You won't normally be able to claim until a certain period has elapsed after taking the policy out. Typically this could be 120 days. And you must be continuously in employment for six months before you're made redundant to make a claim.

- You won't be covered where you knew redundancy was impending at the policy start date.
How much does redundancy insurance cost?
Finding a policy that only covers redundancy is actually pretty difficult. Often the policy will combine accident, sickness and unemployment into one plan.
That said independent insurer, British Insurance, has just launched a new policy, SafetyFirst, which covers redundancy specifically. Here's an idea of what it costs compared to a policy which offers multiple protection:
| Monthly Benefit | Type of policy | Monthly Premium |
| --- | --- | --- |
| £1,000 | Unemployment only | £34 |
| £1,000 | Accident, sickness & unemployment | £39 |
| £1,000 | Accident and sickness only | £19 |
As you can see, redundancy cover costs £34 a month which provides a monthly benefit of £1,000. This seems pretty expensive to me considering it won't pay out for any longer than 12 months. It also looks pricey given that accident and sickness cover can be added for just £5 extra a month.
Imagine you make a claim after 10 years has passed. By this time you would have paid a total of £4,080 in premiums (assuming they aren't increased) for a maximum possible benefit of £12,000. And, after making a claim, if you return to work before the year is up -- which hopefully you would -- the benefits would stop, reducing the overall payout.
Income Protection Insurance (IPI)
It's still sensible to protect loss of income as a result of accident or sickness in case it is so severe you're incapable of working for a time. I believe it should be a higher financial priority than covering redundancy where -- even in a tough economic climate -- you still stand a chance of finding alternative work.
For this reason, I think it makes more sense to choose an Income Protection Insurance policy (IPI) rather than redundancy insurance. IPI doesn't protect against unemployment, but it does replace some of your salary following any accident or illness you may suffer.
For the same £34 premium you could get an equivalent monthly benefit of £1,000 under an IPI plan, but it will continue to pay out until you're ready to return to work. If you never recover sufficiently to work again, the policy will pay you an income until you reach retirement age.
However, there's usually a longish waiting period before you start to receive benefits -- 13 weeks is pretty common. If you want to receive an income from day one, your premiums will shoot up.
If redundancy is your main concern, my advice is to self-insure. In other words, protect yourself by building up a savings cushion large enough to see you through a few months unemployment, rather than spending your money on pricey redundancy insurance.
A good choice is to put your emergency cash in a high-interest savings account such as the market-leader, Kaupthing Edge Savings which currently pays 6.55% AER on easy access savings.
Even better, if you're never faced with redundancy during your working life, you'll have accumulated a decent nest egg instead.
Be the first to comment
Do you want to comment on this article? You need to be signed in for this feature