Five ways our finances have been hit in 2012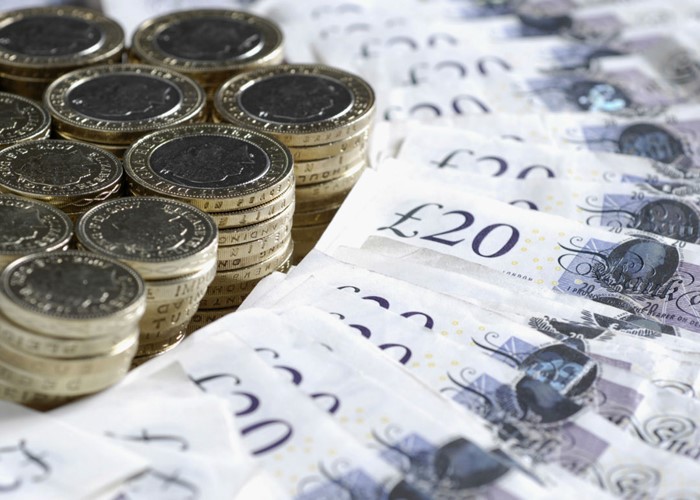 2012 hasn't been a great year for many of us financially. We look at five factors that have been inflicting financial pain.
1. Very low rates for savers
If you look at the reader comments on the bottom of Lovemoney articles, there's one theme that comes up more often than anything else. The interest rates on savings accounts are way too low!
It's a completely legitimate complaint. The Bank of England's base rate has been at a record low 0.5% since 2009, so you'd think that rates on savings accounts would have bottomed out by the end of that year, but the reality is that rates have carried on falling and falling and falling….
Look at these figures on how rates for fixed rate savings bonds have fallen over the last year:
Average interest rates for fixed bonds
| | | | | | |
| --- | --- | --- | --- | --- | --- |
| | One-year bond | Two-year bond | Three-year bond | Four-year bond | Five-year bond |
| December 2012 | 2.18% | 2.49% | 2.54% | 2.45% | 2.82% |
| December 2011 | 2.77% | 3.32% | 3.44% | 3.8% | 4.08% |
Source: Moneyfacts
So if you had locked some money away for five years in December 2011, you'd have been given a fixed interest rate of 4.08% a year for the five years to December 2016.
But if you wanted to do the same thing in December 2012, you'd only be offered a five-year fixed rate of 2.82% a year. In other words, your interest payments would be almost a third lower. That's a huge fall when the base rate hasn't changed at all.
The main reason for the fall is probably the Government's Funding for Lending scheme (FLS). Banks can now borrow more money at cheap rates for mortgage lending from the Bank of England, and that means they don't need to raise so much money from ordinary savers. Hence the lower rates on savings accounts.
Whatever the cause, low savings rates have been very painful for all savers – especially retirees who often rely on savings income to pay a lot of their bills.
2. Higher taxes
Several tax rises have been announced or implemented this year.
The rise that got the most publicity was the so-called 'granny tax.' Pensioners currently benefit from a higher personal allowance for income tax than the rest of us, but that extra allowance is going to be gradually phased out. The tax break is currently worth around £285 a year on average.
There's been less publicity for George Osborne's move to shift more people into the 40% income tax bracket. The Chancellor has done this by making pitifully small increases in the threshold for when higher rate tax kicks in – these increases are well below inflation.
As a result, 4.1 million people are now paying higher rate tax (40%) compared to 3.8 million a year ago, and that figure is set to rise further in the years ahead. The 40% tax rate is now hitting people who can't reasonably be called 'rich' in my view.
What's more, taxes on cigarettes have risen by much more than inflation.
Granted, there have been some tax giveaways this year, but the overall picture is one of a rising tax burden for most of us.
3. Falling incomes
Average incomes grew by 2.6% over the last year acccording to the Lloyds TSB Spending Power Report. However, once you take inflation into account, that works out a 0.3% real terms fall.
To put it another way, a lot of folk have been getting pay increases that don't keep up with rising prices. Or they haven't had a pay rise at all.
If someone has less income, he'll probably spend less and that lack of spending has been a major explanation for why economic growth has been so sluggish in 2012.
4. Terrible annuity rates
2012 has been a rotten year to retire. People who have used their pension pot to buy an annuity - a form of pension income – will have been very disappointed by the income they've been given.
If a 65-year old man tried to buy a conventional annuity with a £50,000 pot right now, he'd only get an income of £3,127 a year, according to MGM Advantage. Three years ago he would have been able to secure an income of £3638 a year*.
Sadly, I fear rates could well fall even further next year, but the picture should improve in the long term. Read more in Annuity meltdown will eventually end.
5. Payday loan disaster
Credit card interest rates may be too high, but they're tiny when compared to the charges for payday loans.
If you borrowed £200 for a month from Wonga.com, you'd have to pay £66.31 in interest and charges, which is ridiculously high. It's equivalent to an annual interest rate of 4,214%!
Sadly, the debt charity StepChange reports that 25,000 people approached it for help and advice on payday loan debts during the first nine months of 2012. That's up from 17,000 people in 2011.
It looks like payday loans have caused more financial pain that ever before in 2012.
So how was 2012 for you financially? Have you lost out? Or did things get better for you in spite of the poor economy?
*This is a level annuity for a single man in good health. There are no guarantees. In other words, the 65-year old man will receive £3129 a year until he dies. The sum will never increase and payments will cease as soon as he dies.
More from Lovemoney:
Six weird ways to make a million
25 ways to cut your car insurance
New rules make packaged accounts clearer
Be the first to comment
Do you want to comment on this article? You need to be signed in for this feature