NS&I: how does the safest savings account compare?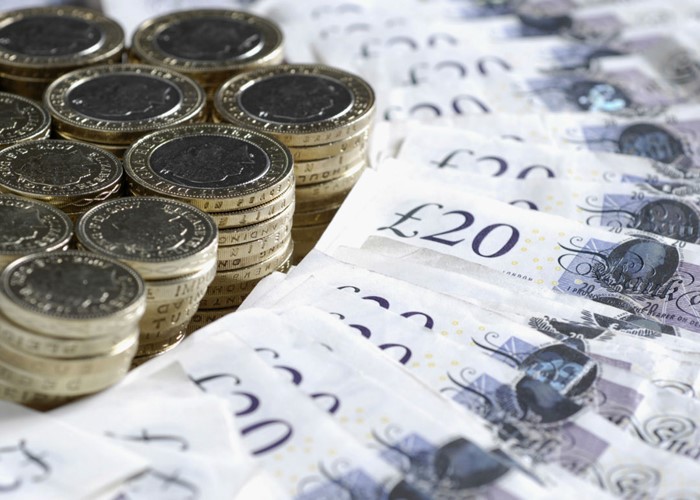 We look at how the safest savings accounts from National Savings and Investments measure up to the rest of the savings market.
National Savings and Investments (NS&I) is one of the largest savings organisations in the UK with over 26 million customers, who have more than £100 billion invested.
The organisation started life as the Post Office Savings Bank in 1861 to encourage ordinary people to save for a rainy day. It separated from the Post Office in 1969 to become National Savings, but in 1996 came under control of the Exchequer.
This relationship now means that investments are 100% protected as they are backed by HM Treasury, making it the safest place for your savings pot. This sort of guarantee is incredibly attractive to anyone who might have suffered losses like those saving with Christmas catalogue company Farepak.
Normal savings accounts you get from the high street differ because they come with limited protection. The Financial Services Compensation Scheme (FSCS) safeguards deposits of up to £85,000 meaning those with bigger investments have to split their pot between accounts to guarantee its safety.
But can a safe, Government-backed account promise the same or better returns as high street alternatives? We've taken a look at how four NS&I products measured up.
NS&I Direct ISA
Let's start with the tax-free ISA on offer from NS&I.
The NS&I Direct ISA currently pays a variable rate of 2.25% and you can access money whenever you like. The minimum deposit to open an account is £100, but the maximum you can deposit is the current cash ISA limit set at £5,640.
This deal looks ok but is definitely not the best on the market.
The M&S Advantage Cash ISA pays a much better 2.75% on savings from £100. It's a clean rate with no bonus, though M&S has stated that the rate will drop to 2.25% on 6th March 2013 so you will need to double check to see if there is a more competitive account around when that time comes.
The eventual rate drop would bring the market leader M&S in-line with NS&I, but there is a key difference which might sway your decision. The NS&I Direct Saver will not accept transfers of previous years' ISAs, but the M&S account will. That means you have to start afresh with the Government-backed scheme.
For an organisation that pledges to protect your savings I find the ban on transfers in a bit bizarre. This won't matter so much to new savers, but those that have a lot to move around might not find this account useful.
NS&I Premium Bonds
NS&I also offer another form of tax-free savings in the form of Premium Bonds.
These don't pay out interest, but bond holders are entered into a prize draw every month with the chance to win a range of tax-free prizes including a £1 million jackpot. Last month's winner had bought £30,000 worth of holdings in December 2003 and ended up with a £1 million pay-out.
A good way to determine the level of return you're getting is on what you win throughout the year, but currently the average is estimated at 1.5%.
But Premium Bonds are risky. Generally your savings aren't protected from inflation as your pot doesn't have an underlying interest rate that keeps it ticking over. What's more there is no guaranteed return and if you do win a prize it could be as little as £25. Read: Why Premium Bonds are a rubbish investment for more.
A better alternative might be the Halifax Savers Prize Draw, which launched last year and pays interest as well as prizes on your savings. Those with £5,000 or more in a Halifax savings account can earn interest as normal (easy access accounts pay from 1.60% and fixed five-year bonds pay 2.6%), but can also register to be entered into the monthly prize draw where 1,103 prizes are up for grabs. The top three normally consist of a £100,000 pay-out but this has been put up to £250,000 for December.
The good thing about the Halifax draw -besides the fact from your savings are still benefitting from interest - is that your chances aren't affected by how much you save, so the odds are evened out.
With around 970,000 customers signed up for December, the odds of winning the top three prizes is 333,333-1. In contrast the odds of winning a Premium Bond prize changes depending on how much you have stashed away. So those with a £5,000 holding had an 8.87 million-to-one chance of winning the top prize of £1 million in December's draw, but those with £1,000 had the odds stacked at 44.36 million-to-one.
NS&I direct saver
The NS&I Direct Saver is an easy access account that can be opened for just £1 and will accept deposits up to a maximum of £2 million – all of which would be protected. You can currently earn a variable rate of 1.5% AER and the account comes with unlimited withdrawals.
Sadly the NS&I offering falls short of matching the best buys around at the moment, which are pretty paltry anyway. Easy access accounts in general aren't great at the moment with rates plummeting every other week prompting many to think: Is there any point opening an easy access savings account?
The best easy access account that isn't artificially inflated with a bonus currently comes from West Bromwich Building Society with its WeBSave Plus 3. This account pays a variable rate of 2.3% AER, which is 0.8% more than what NS&I is offering.
However, the West Bromwich account is not truly easy access as only one penalty withdrawal is permitted each year. Also you will need a bigger investment to get started of £1,000.
That said NS&I isn't the default option just yet; the next best offer is from National Counties Building Society with its Online Saver. This account requires a small £1 deposit to open, pays a clean rate of 2.25% and has no withdrawal limits.
Savings rates aren't great at the moment so it is important to shop around for the best home for your money. With rates far below normal easy access savings accounts NS&I doesn't really hit the spot and its Income Bonds which pay a monthly variable rate of interest are no better at 1.45% for investments between £500-£24,999.
To keep up to date with the best instant access savings rates read: The best instant access savings accounts.
NS&I children's accounts
The organisation also has accounts suitable for Children's savings.
NS&I has Children's Bonds that are tax free where you get a guaranteed rate of 2.5% for five years for a minimum of £25 up to £3,000. Only a child's parent, legal guardian or grandparent can invest and the child must be under 16. But again you can get a better rate elsewhere.
The Leeds Building Society Young Investor five-year fixed rate bond pays 2.75% for a minimum £100 deposit up to a maximum investment of £1 million. You would need to fill out an R58 form to ensure your child's savings are free of tax. This will be the case as long as the pot doesn't earn more than £100 interest each year; if it does the whole pot will be charged the normal rate.
Another alternative for children born after 3rd January 2011 is a Junior ISA. These accounts offer tax-free savings currently limited to £3,600. The best on the market comes from Halifax which pays 6%, but only if the parent opens an adult Cash ISA as well. For more read: Thse best Junior ISAs.
Other accounts
NS&I usually have a larger range of savings options on offer, but at the time of writing index-linked savings certificates, fixed interest savings certificates, guaranteed growth bonds and guaranteed income bonds are not on general sale.
What do you think?
Currently it looks like your money will do better in a high street account rather than in the safe confines of the Government-backed savings schemes on offer from NS&I.
There are protections in place on the high street if you are willing to divide your pot, but for some that might not be viable in which case the NS&I schemes are your best bet.
But what do you think? Have you had good experiences of NS&I accounts? Let us know in the comment box below.
More on savings:
The best notice savings accounts
The best regular savings accounts
How I traced my old Abbey passbook savings account
Alternatives to saving with the big banks
Are your savings safe with Santander?
Is your money safe with a bank you've never heard of?
Be the first to comment
Do you want to comment on this article? You need to be signed in for this feature