Handelsbanken: the great bank you've never heard of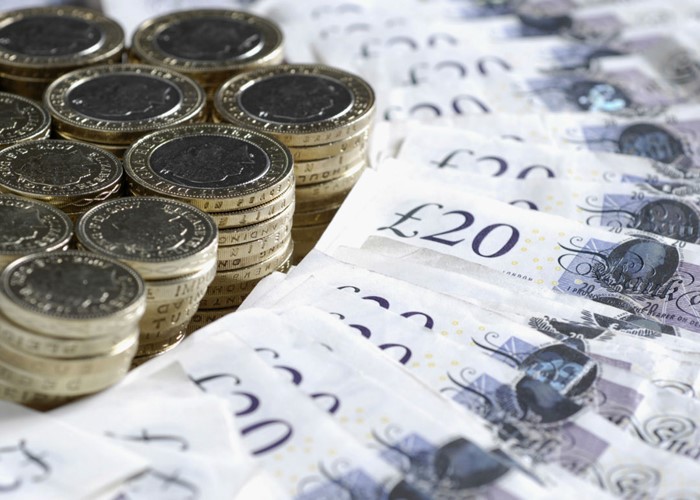 This bank allows local managers to make most decisions, offers great customer service and has 137 branches in the UK. But how many of us can honestly say we have heard of Handelsbanken?
If you had asked me two months ago if I had ever heard of Handelsbanken, I'd have said: "Yes, it's a Scandinavian bank" and that would have been it. I knew nothing else.
But actually Handelsbanken is much more than just a Scandinavian bank. It has 137 branches in the UK and operates very differently from most retail banks in this country.
The big difference
Handelsbanken is different because the business is decentralised. Head Office lets branch managers get on with the job.
Branch managers make their own decisions on staff salaries, branch location and marketing. And more importantly, they have most of the power when it comes to decisions on loans and mortgages. They only have to consult their bosses when it comes to the very biggest loans.
What's more, every customer is assigned an account manager who will build a personal relationship with them. Handelsbanken's offering is truly personalised because different customers will be offered different rates on mortgages, loans and savings accounts. Those rates will be determined by the local branch based on a customer's circumstances and history.
Even better, the branch staff aren't set any sales targets and don't get bonuses.
Reader feedback
I went on Lovemoney's Q&A forum to see if any readers have used Handelsbanken. Two readers came back with ecstatic reviews. Here are excerpts from what they said:
"I have been a Handelsbanken customer for nine months, and have found it to be a very positive experience. The transfer was smooth and painless. The staff are delightful and efficient." (John Keighley)
"Yes, the fees are quite high and yes it is a pretty basic account which does not pay much if any interest on the savings. But I weigh that against the fact that I can ring my personal banker directly and just get stuff done without having to answer a string of questions.
"We could not be happier with the service. They never bother us and never get stuff wrong. Any problems are fixed pretty much instantaneously with a single phone call." (jrob0311)
One reader made a critical comment, but he was referring to Handelsbanken in Sweden, not the UK.
I also spoke to a Handelsbanken customer called Tony Melville – a former police chief constable no less.
He said Handelsbanken is "absolutely outstanding…we'd just become so tired of high street banking arrangements…[meeting them] became a conversation about how our aspirations for the future could become a reality. Not what products they could sell us."
Melville is using Handelsbanken for his business banking as well as for personal accounts.
Available for most
Now you might think this kind of personal service would be only available to rich folk who could bank at Coutts. But actually Handelsbanken says it's happy to provide an account to people of fairly modest means – the bank just wants to steer clear of people with big debt problems and/or poor credit histories.
What's more, the bank's 137 branches are spread across the UK so there's a decent chance there's a branch near you.
That said, if you want to open an account, you can't choose from all of Handelsbanken's branches. You'll be asked to open an account at the branch nearest your home or the one nearest your work. Or possibly another branch location that is convenient for both.
Handelsbanken restricts your choice of branch because it doesn't want customers to start playing off one branch manager against another. In other words, you can't apply for a mortgage at the Wimbledon branch and then go off to Wolverhampton to see if you can get a better deal there.
Remember branch managers have massive autonomy, so you wouldn't necessarily be offered the same deals and rates at every branch.
Security
I know that many Lovemoney readers worry about security when it comes to foreign banks. The good news is that Handelsbanken looks safe. The ratings agencies give it a higher rating for financial stability than most UK banks.
And if the ratings agencies are wrong and Handelsbanken did go bust, you could get compensation from the Swedish Deposit Guarantee Scheme - up to a total of €100,000 (roughly £81,000.) You won't be able to claim from the UK's equivalent scheme – the Financial Services Compensation Scheme (FSCS).
Downsides
So does Handelsbanken have any weaknesses?
Well, the feedback from customers suggests that Handelsbanken doesn't normally offer the highest rates on savings accounts or the lowest charges on a current account. And because there are no standardised national rates and charges for accounts, I can't compare Handelsbanken's accounts against the market leaders.
All I can say is that if you're determined to get the very best deal, you're probably better off scrutinising the comparison tables on sites like Lovemoney.
But if you fancy getting true personal service from your bank, Handelsbanken looks like a very attractive option.
More on banking from Lovemoney:
Lovemoney Awards: Smile tops current account poll
Five places where you can get an overdraft for free
Metro Bank expansion is great news
Co-op abolishes branch sales bonuses
Be the first to comment
Do you want to comment on this article? You need to be signed in for this feature