Task Pandas: make money by doing odd jobs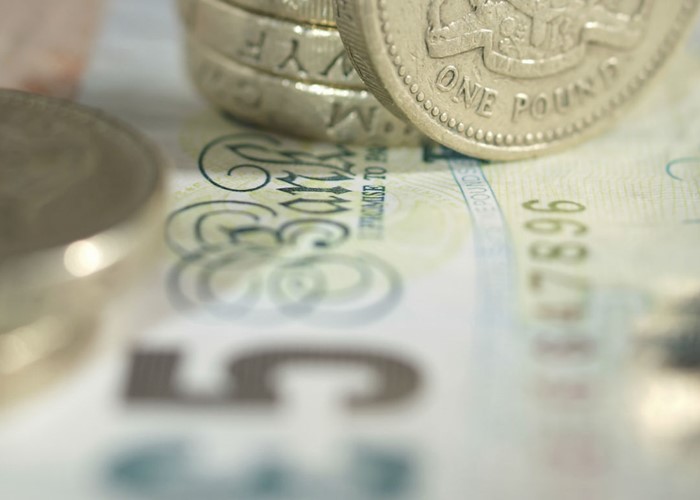 Earn extra money using this new online marketplace to help with odd jobs others can't manage or would rather off load.
Do you have a long to-do list you just can't face? Or are you the opposite and relish the chance to get stuck into tasks others loathe?
Well a new website called Task Pandas can help you meet your complementary match.
It's a platform designed to introduce busy people burdened by ad hoc jobs with people willing to assist who have the time and know-how.
Those that post a task get the job done and at a reasonable price, while those that complete the task earn a bit of extra cash for an odd job they find easy.
It's win-win.
Background
Task Pandas was launched in July this year by software expert and entrepreneur, Farrukh Khan, who saw a similar idea working well in the US (taskrabbit.com) and Australia (airtasker.com), but felt there was nothing like it in the UK.
Khan experienced the light bulb moment when he had a few household tasks to complete and found it impossible to find anybody to help. The tasks were relatively small yet they proved to be a big hassle.
He hopes to build a community of people you can look to for help and likes to describe the platform as a sort of localised eBay for odd jobs.
Seeking help
If you need some help all you need to do is post a brief description of the task, where you are, how much you are willing to pay and when you would like someone to come round. You can do this for free.
Local 'pandas' will be alerted to job posts and then bid on tasks, typically within minutes of a post going up.
You get to browse those that are interested and look at customer reviews to find a match. Then you just liaise with your chosen 'panda' to get the job done.
Similar set ups can be found elsewhere when looking for a tradesman on MyBuilder.com. Read Things to look for in a good tradesman for more.
Becoming a task panda
If you're interested in becoming a 'panda' to earn some extra cash, you will need to complete a registration form asking about your skills.
The application you submit goes through a quick vetting by the company and if successful you will be able to start bidding on jobs in your area.
Jobs can earn you anything between £5 and £250. Typically the price falls around the £35, mark but the company takes a 15% cut on every job a 'panda' completes and transportation costs aren't covered so you will need to factor this into the bid you place on a job advertised.
It's worth pointing out that if you earn extra money through the website and you already work you will need to declare it on a tax return. It won't be up to Task Pandas to administer, so watch out.
Success
So far the website has attracted 1,500 users and more than £50,000-worth of work has been posted since its inception this summer.
Requests so far include help with uploading items to sell on eBay, cleaning, pet sitters and assistance with assembling flat-pack furniture. But people are finding a variety of inventive ways to make Task Pandas work for them, including those that are housebound.
In the run up to Christmas when time is tight the service is proving increasingly useful – more than £10,000 worth of jobs have been listed in the last month.
The community exchange currently only covers the major cities of London, Birmingham, Leeds, Manchester and Glasgow but it is expected to operate UK-wide by the end of next year.
Safety and quality
Since a lot of tasks mean putting your trust in a stranger and in some cases allowing them into your home, safety will be a big concern.
According to Khan, all those that have successfully completed one task are put through a CRB check.
Originally the process included a face-to-face interview and a CRB check straight away, but Khan says this proved a waste of energy as some people never became active users. Now you have to successfully complete a task before Task Pandas will put you through a CRB check.
Despite this change in policy there hasn't been any trouble. The worst that happens is usually around timing when schedules don't quite match up.
Your typical 'panda' could be a skilled worker, enthusiastic university student, active retired person, a mum or upcoming actor.
But what about quality? You also want to make sure the person you hire to make your life easier does a good job.
The rating system can help here; each time you get a job done you are invited to leave feedback, which helps build a good community of trusted users like that of Amazon and eBay. But none of the 'pandas' are required to have public liability insurance which can protect customers if things go wrong on a job.
Verdict
Personally I like the thought of a website that can help me outsource my to-do list, especially in the manic lead up to Christmas. And I think other groups like the elderly and vulnerable stand to benefit if this idea takes off.
It's particularly handy if you're on the other side and want to make some extra money. Especially if you can do tasks that you might usually do for free. However, declaring the extra income on a tax return if you already work seems like a lot of bother for jobs you might only be paid £5 to do.
My biggest concern is accountability. Task Pandas is just a platform to put people in touch with each other and facilitate payment, but it can't take any responsibility on quality and safety aspects. But I don't think that should stop people from participating in this exciting project. After all there is a system in place built around reviews and background checks that can help you make an informed decision and avoid any dodgy encounters.
Your experiences
Has anyone ever tried using Task Panda or a similar site? What were your experiences? Please share in the comment box below.
More on making money:
Five ways to make money from your car
Can you make money by blogging?
How to make money in the evening
Can you make money by self-publishing?
How online videos can save you money
Be the first to comment
Do you want to comment on this article? You need to be signed in for this feature