Three Reasons To Use A Broker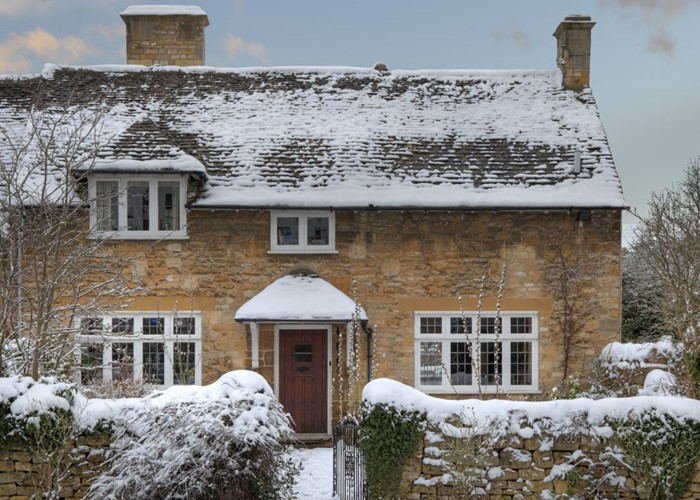 If you are looking for a new mortgage, what should you do? Go direct - or use a broker?
Since the credit crunch began a year ago, mortgage borrowers have had a tough time. Not only have rates and fees increased, but lending criteria have tightened, meaning it is harder than ever to navigate the mortgage maze and find the cheapest deal.
At one time, using a whole-of-market broker would have been the obvious solution to this problem.
But since the credit crunch, things have got more complicated. You can no longer be sure of getting the best deal by going to a broker. Some deals are now only available direct.
So if you are looking for a new mortgage, what should you do? Go direct - or use a broker?
Research
I have three reasons why I personally would use a broker, even in the current climate.
Number one is research. A good whole-of-market broker will research every single deal on the market in his or her search for the perfect mortgage to suit you. That includes deals which are only available direct from lenders. The whole-of-market broker has them all on a massive database, which is constantly updated. The results are filtered according to your needs.
Can't you do this research yourself? Well, you can certainly try. The trouble is, there are thousands and thousands of mortgage deals out there. How will you find and compare them all? Are you prepared to take the risk you might not find the best deal?
What's more, just as some lenders (particularly HSBC) prefer not to deal with brokers, some lenders offer brokers exclusive deals.
So while the high street may have a deal which your broker does not have access to, a broker may also have access to a deal which you cannot find on the high street.
Confusing, isn't it? The key difference between going direct and going to a broker here is that a good broker will always recommend the best mortgage to suit your needs - even if that deal is only available direct. I know that brokers based at TMF HQ who work for The Motley Fool Mortgage Service make a point of doing this, and will advise you to go direct to a lender if that is the best deal they can find.
You can bet your bottom dollar no high street lender will inform you about any deal except their own.
Advice
This leads me nicely onto my next reason: advice. People often worry that a broker gets paid by the lender, and therefore won't give you the best advice.
But the mortgage industry is regulated by the FSA, and this sort of practice is being stamped out. Sadly, there are still some cowboys around who will take advantage of you. But the good news is, if you do later find you were mis-sold a mortgage, you can get compensation through the Financial Ombudsman.
Similarly, some brokers will try to charge you a fee for their advice, as well as making money off the lender when you take out your mortgage. Here at The Fool, our brokers are fee-free. So you can consult them as much as you want, and it won't cost you a penny.
You might think that if you go direct to the lender, you can cut the costs of your mortgage down by eliminating the commission the lender pays the broker - in the usual Foolish tradition of cutting out the middleman.
But actually, the lender will usually pay itself that commission, to cover its increased costs. After all, its staff now need to fill in the forms and process the mortgage according to regulation - instead of the broker. So usually, the deal is no cheaper at all if you go direct (although there may be some exceptions).
For me, however, the biggest benefit of using a broker is getting their professional advice. Don't underestimate how much this could save you. After all, choosing a mortgage is complicated. Deals can differ on a wide variety of different points (eg rate, fee, loan-to-value, flexibility, affordability etc). And if you choose the wrong combination of options, you will end up paying more than you should.
But using a broker is not just about saving you money. Remember, you are putting your home at risk. You want a mortgage that is a good fit - in other words, one that suits your lifestyle (or at least, doesn't restrict you), and one that you can afford to pay back.
This means you'll need to base your decision partly on your individual circumstances (eg how much you want to borrow, how much equity you have in your home, how big your income is etc) and partly on your financial priorities (eg security, flexibility, affordable payments etc). A broker will help you to figure all this stuff out.
Application
In today's credit-crunched mortgage market, when a new market-leader is launched, it quickly becomes over-subscribed as everyone scrambles to get their hands on it. Deals are often on offer for a matter of days - or even hours - before they are withdrawn.
A broker often gets advance notice from lenders about deals that are set to be withdrawn, and so will be able to advise you to act quickly if that is the deal you want. A good broker will also be able to push through your application to a lender at top speed if time is of the essence.
And what if something goes wrong? Your broker is always on your side, battling with lenders on your behalf. This can save you heaps of time and hassle, not to mention reams and reams of paperwork. If the lender screws up or starts messing you around, your broker is in a much better position than you to sort everything out - not only because he or she has more time and experience, but also because most lenders will not want to lose the broker's good will.
Should you use a broker?
Back to the original question: personally, I think if you want help choosing a deal and would like the reassurance of regulated advice, it is wise to go to a broker.
If you would prefer to research the market yourself, then I still would advise you not to rule out a broker altogether, but to compromise. If I was looking for a mortgage right now, I would certainly do my own research, shop around, and enquire about direct deals with lenders.
But I would also at least consult a broker before I signed on the bottom line. After all, if the broker is fee-free and gives whole-of-market advice, it will cost you nothing to check whether the direct mortgage deal you have found can be beaten by anything on their system.
That way, you get the best of both worlds - and it shouldn't cost you a penny!
> Compare mortgage deals using The Motley Fool's award-winning whole-of-market mortgage service
Be the first to comment
Do you want to comment on this article? You need to be signed in for this feature