Last chance to get a £100 Christmas present from Halifax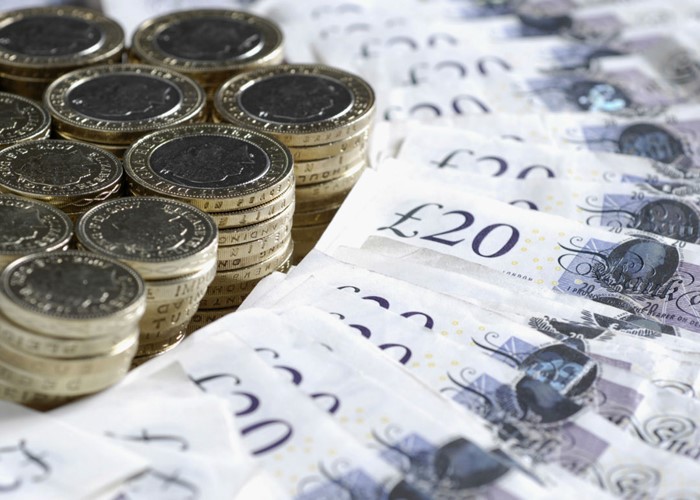 Fancy pocketing £100 in time for Christmas? You've only got a few days left to take advantage of this current account switching offer from Halifax.
With Christmas just around the corner, many of us are on the hunt for ways to pocket a bit of extra cash. And if you fancy getting your bank to help with the costs of the festivities, you need to get a move on.
Halifax offers a £100 switching bonus for people moving their current account to the bank, but you only have until the 2nd December to take advantage. You'll need to be a new customer to Halifax and transfer over your active Direct Debits and regular payments to qualify.
What's more, the £100 is paid as soon as the switching process begins, unlike other switching bonuses offered by banks in the past which wait until you've been a customer for a couple of months.
Are Halifax's current accounts any good?
There's little point switching to a rubbish account just for the sake of a £100 switching bonus.
Thankfully, Halifax has a stonker of a current account in the form of its Reward account. It's an account my wife and I have had for more than three years and offers a brilliant return, even if you're the sort of person who finishes the month with only pennies to your name.
Each month you pay in £1,000 you are rewarded with a £5 payment. It doesn't matter if you finish the month with a balance of £1,000 or £0, you still get £5. That's a fantastic deal in my book.
However, it's not so good if you occasionally dip into the red – you're charged £ 1 day for planned overdrafts up to £2,000, and from that point the charges go even higher.
There's an Ultimate Reward account too which still offers the monthly cashback, but also boasts a £300 fee-free overdraft, travel insurance, AA breakdown cover, mobile phone insurance, home emergency cover and card protection. However, you'll have to shell out £10 a month for the privilege.
An alternative switching bonus
Halifax isn't the only bank offering a cash bonus for moving your bank account over. First Direct will also pay out £100 if you take out its 1st Account. It will even pay you a further £100 if after a year you decide to move elsewhere.
Why the confidence? After all, on paper the 1st Account isn't exactly spectacular – it pays no interest at all, though there is a £250 interest-free overdraft. You also need to pay in £1,500 or have another First Direct product to avoid paying a £10 monthly fee.
No, the real selling point is the customer service – First Direct is renowned for being the best around when it comes to treating its customers well, so it's no surprise that it came top of that category in the 2012 Lovemoney Awards.
It's the little things that make a difference, like the fact that no matter when you call, 24 hours a day, seven days a week you get to speak to a person in the UK. Your call will be answered within a matter of seconds, and the person who answers the call will be responsible for dealing with your issue – you won't be passed around from person to person.
Prefer some interest from your current account?
If you want to get something back from your current account then there aren't too many rivals to the Reward account. However, there are a couple to consider.
First up is the newly-launched Nationwide FlexDirect, which pays 2% interest on balances up to £2,500.
There's also the Lloyds TSB Classic with Vantage which pays out 1.5% on balances of £1-£999, 2% on balances of £1,000-£2,999 and 3% on balances of £3,000-£5,000.
And finally there's the Santander 123 current account, which pays 1% on balances of £1,000-£1,999, 2% on balances of £2,000-£2,999 and 3% on balances of £3,000-£20,000. It also pays cashback on certain direct debits, though you'll have to foot a £2 monthly fee.
For a full comparison of these accounts, check out Nationwide launches top interest-paying current account FlexDirect.
More on current accounts
Be the first to comment
Do you want to comment on this article? You need to be signed in for this feature